Ganassi Unlikely to Run Ford GTs in 2020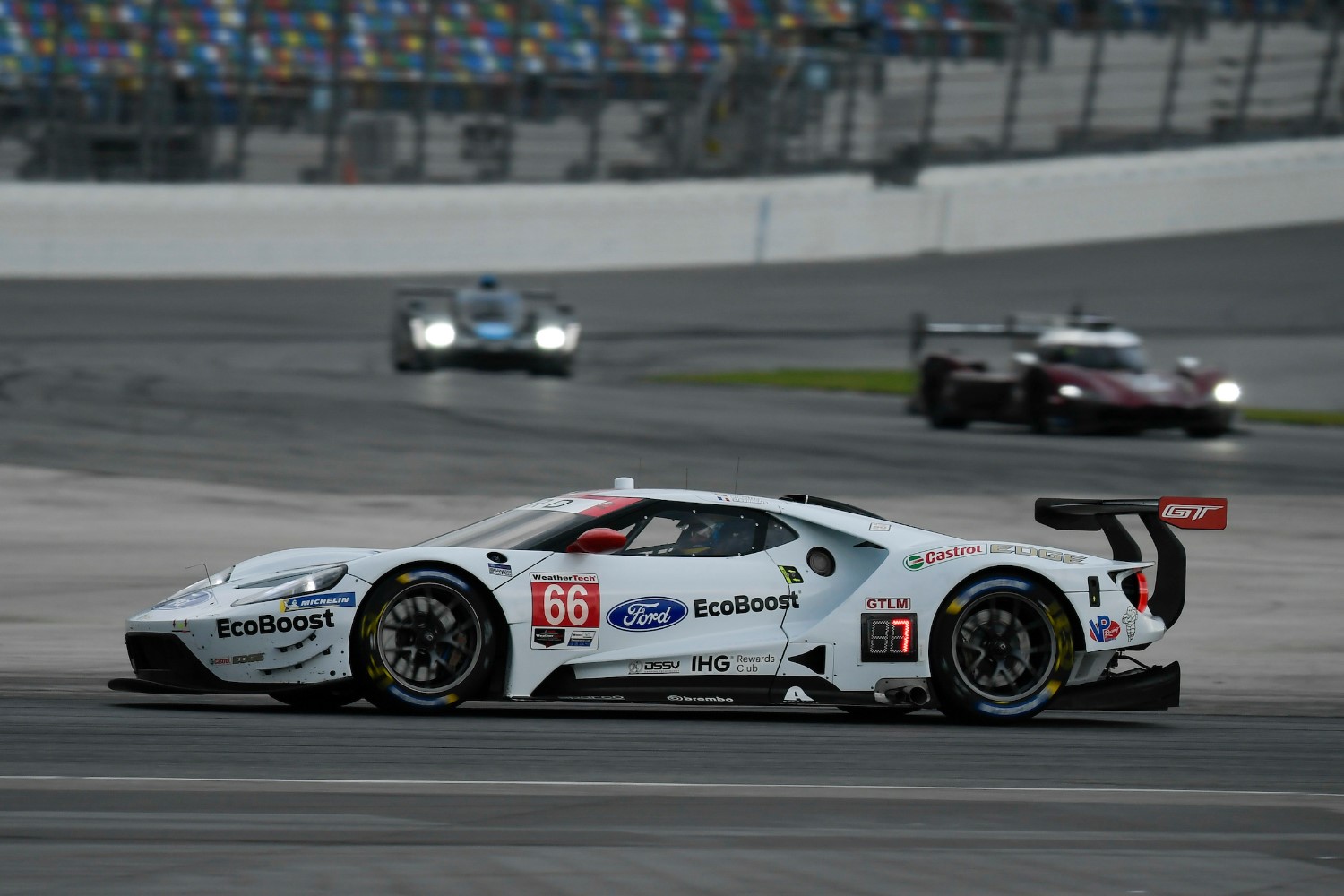 Ford GT
Chip Ganassi Racing is unlikely to continue racing Ford GTs next year according to managing director Mike Hull, who indicated they're awaiting a decision on Ford's potential DPi involvement before exploring other DPi opportunities.
The veteran open-wheel and sports car racing operation has enjoyed a six-year partnership with the Blue Oval, which began with EcoBoost-powered DPs prior to the four-year factory Ford GT program, which comes to an end this year.
CGR's future with Ford, however, remains unclear as the manufacturer has yet to decide on a potential DPi program that still could come online as early as next year.
"It's been a great partnership with Ford, first of all," Hull told Sportscar365. "They are a terrific corporation.
"The culture and the ethic with which they manage their company has followed through with the Ford GT program, there's no question about that.
"I know that there are some opportunities for the Ford GTs to race going forward and hopefully that will happen.
"We're working with Ford to continue to race. That's not a closed door at this point."
When asked if CGR could continue to race Ford GTs without factory backing next year, Hull said it looks unlikely.
"We probably will not race the GTs next year ourselves, but we're working with Ford on another project going forward. We're just not ready to talk about it yet," he said.
Ford's potential DPi involvement, previously confirmed by Ford Performance motorsports director Mark Rushbrook, is understood to hinge on IMSA's DPi 2.0 regulations, which will feature hybrid powertrains.
The manufacturer is known to be pushing for a higher level of electrification than IMSA's current 'mild hybrid' plan, which is believed to be holding up a decision on both Ford's short and long-term prototype prospects.
"[Ford has] been looking at that and we're talking about that now," Hull said. "Hopefully we can get that buttoned up soon.
"I think it would be great for us if it is something [for] next year. We're working on next year. Hopefully it can be." Sportscar365