Rossi again screwed by IndyCar's flawed yellow flag system (Update)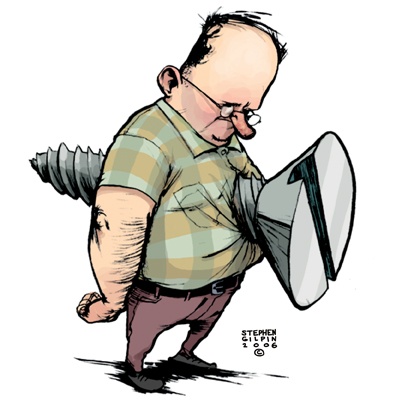 The infamous IndyCar screw job
UPDATE [Editor's Note: This is an Opinion Article] This article explains another way that IndyCar screws drivers with their crapshoot way of throwing yellows and opening and closing the pits. The advantage of a virtual safety car is that the pits stay open at all times and the cars circulate around the track (at a slow speed to allow cleanup crews to work safely) at about the same spacing as they had before the caution. See video below to explain how it works.
This way no one gains an advantage or gets reamed by the IndyCar screw. When the track goes green, you are in the same position as you were when the caution flew and the leader, if he worked hard to get a 2-second lead, still has that lead when the track goes back green. Today, the leader usually ends up mid-pack or worse and their race ruined – ruined despite having a winning car.
Perhaps IndyCar should implement a new award to be given after every race – The IndyCar Screwed Royally Award. Mark C. reporting
06/02/19 [Editor's Note: This is an Opinion Article] For the third time this year race leader Alexander Rossi was screwed over royally by IndyCar's inferior and ridiculous way they manage yellow flag situations, especially on race tracks where it is near impossible to pass on to gain back track position after you have been royally screwed by IndyCar.
And Rossi isn't the only driver that has been screwed. Hundreds of drivers have been screwed over the years and hundreds more will be screwed in the future until they implement a virtual safety car system – something simple to do with today's technology but something IndyCar seems unwilling to implement because they must love screwing over drivers who should have rightfully won a race, but instead got the IndyCar screw.
We have written about this so many times were getting tired of reminding everyone about IndyCar's crap shoot yellow flag and pit stop system that results in race winners that do not deserve to be race winners. Is IndyCar racing about skill or is it about rolling the dice and coming up lucky?
Yesterday's Detroit GP Duel 1 was won by a driver who was fast, but had zero chance of beating Alexander Rossi until IndyCar's crapshoot screw was applied.
Newgarden led the final 25 laps of the event on the 2.35-mile, street course on Belle Isle Park. Driving the No. 2 Hitachi Chevrolet for Team Penske, Newgarden held off pole sitter Rossi by 0.8237 of a second for the victory.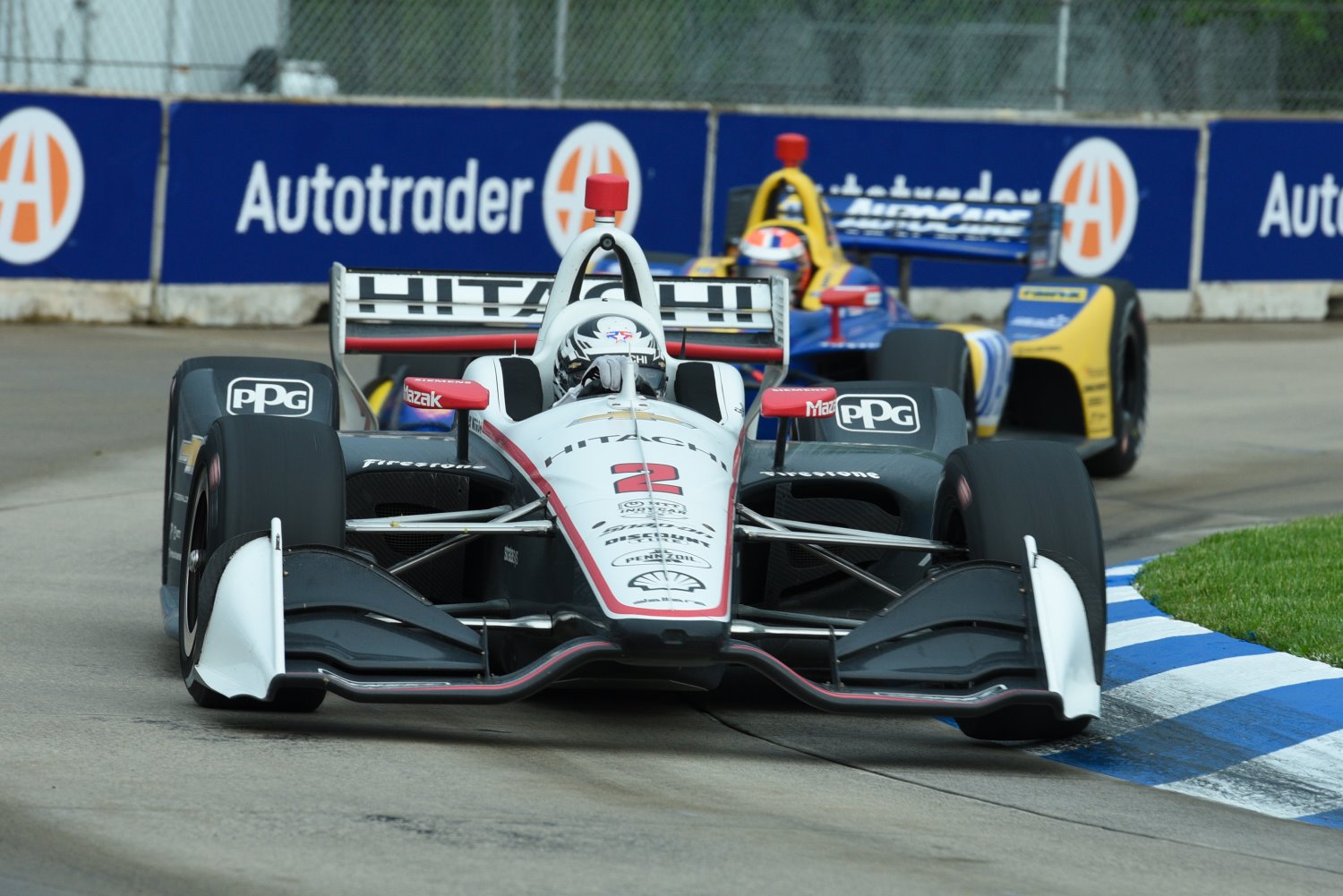 On the near impossible track to pass on when there is only one dry line, Rossi parades behind Newgarden like a float in a parade. The only thing missing were the marching bands.
Rossi led the first 18 laps. Running fourth, Newgarden was among the first drivers to pit for dry-condition slick tires on Lap 17 and benefited by a full-course caution being called at the time he entered pit lane, after Ed Jones slid into a tire barrier in Turn 7. Having pitted early, Newgarden moved to the lead while the others pitted. Rossi was now second and sucking his exhaust fumes.
So Rossi soldered on behind Newgarden over the last 25 laps, of the IndyCar parade they dare to call a race. No blame on Newgarden here, he was just the latest recipient of the IndyCar crapshoot system.
Afterward Alexander Rossi was as diplomatic as he could be.
"I'm frustrated," Andretti Autosport driver Rossi said. "I think we had the best car again today."
"Those yellows are tough," Rossi said. "They've killed our race three times this year, but it's part of the game in IndyCar."
Game indeed. IndyCar racing is a game of chance, not a game of skill.
It needs to be fixed or they should stop calling it a sport. Mark C. reporting.