Leah Pritchett Escapes Injury As Nhra Top Fuel Dragster Blows Tire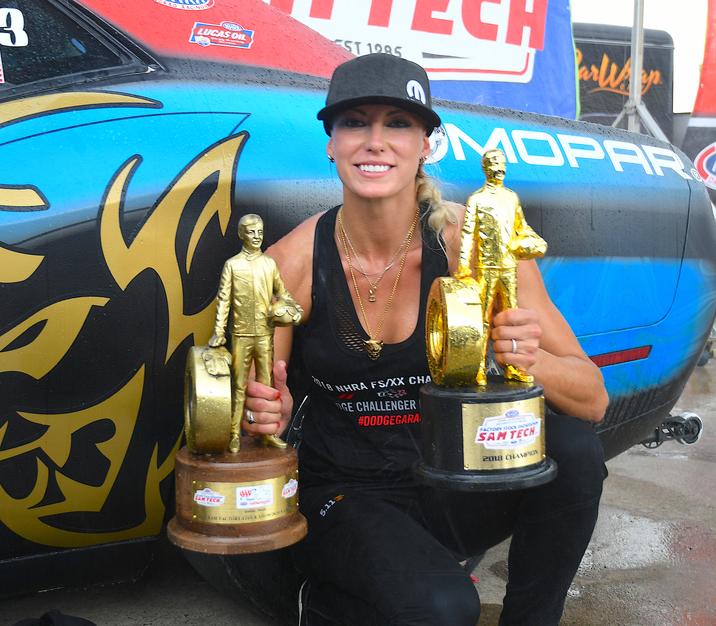 Leah Pritchett
Top-five Top Fuel racer Leah Pritchett displayed her driving skill Sunday in controlling her Okuma Dragster after a massive explosion blew away her right rear tire during eliminations at the NHRA Route 66 Nationals at Joliet, Illinois.
Pritchett's engine detonated early into her first-round pass against T.J. Zizzo, and she quickly brought it to a halt.
"We'll race another day," she said moments after exiting her car uninjured. "I'm most disappointed this moment we weren't able to turn on the win light for Okuma right now. We're trying to get our ducks in a row [financially] so we can potentially race at Topeka. That's what's next, hopefully."