Patricio O'Ward won't drive for Carlin at Iowa or Gateway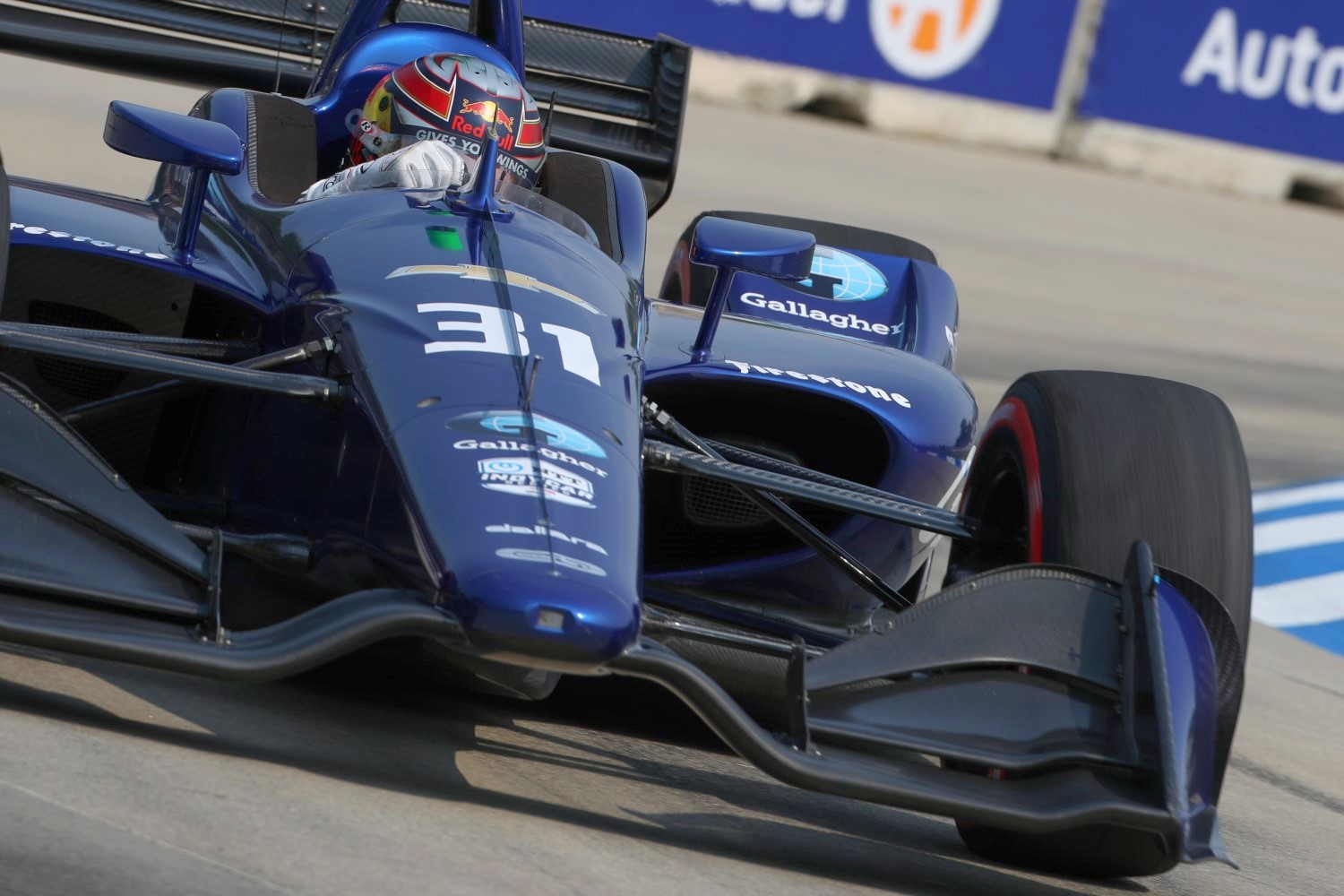 Carlin's cars are so slow on ovals O'Ward has decided to skip some
Patricio O'Ward will not drive for Carlin in the IndyCar races at Iowa Speedway or Gateway Motorsports Park in July and August later this season.
Rookie Patricio O'Ward signed a 13-race deal to drive for Carlin throughout the 17-race 2019 IndyCar season. In addition to the 103rd running of the Indianapolis 500 at Indianapolis Motor Speedway, he was set to drive in the 12 races that Charlie Kimball was not set to drive in.
However, the 20-year-old Mexican is no longer set to compete in two of the remaining eight races on this deal, as he is no longer set to compete in the race at Iowa Speedway on Saturday, July 20 or the race at Gateway Motorsports Park, now known as World Wide Technology Raceway at Gateway, on Saturday, August 24.
Here is what Carlin team owner Trevor Carlin had to say about the matter, according to Autosport.
"[Patricio] is doing the races we originally agreed to, with the exception of Iowa and Gateway."
Carlin are still set to field two cars in these two races, one for full-time driver Max Chilton and another for a part-time driver, but it has not yet been revealed who the team's part-time driver or drivers will be in these two races. Here is what Trevor Carlin had to say about the matter.
"We will run two cars for the whole season."