Ford v. Ferrari: First Look at Christian Bale and Matt Damon's Race Car Movie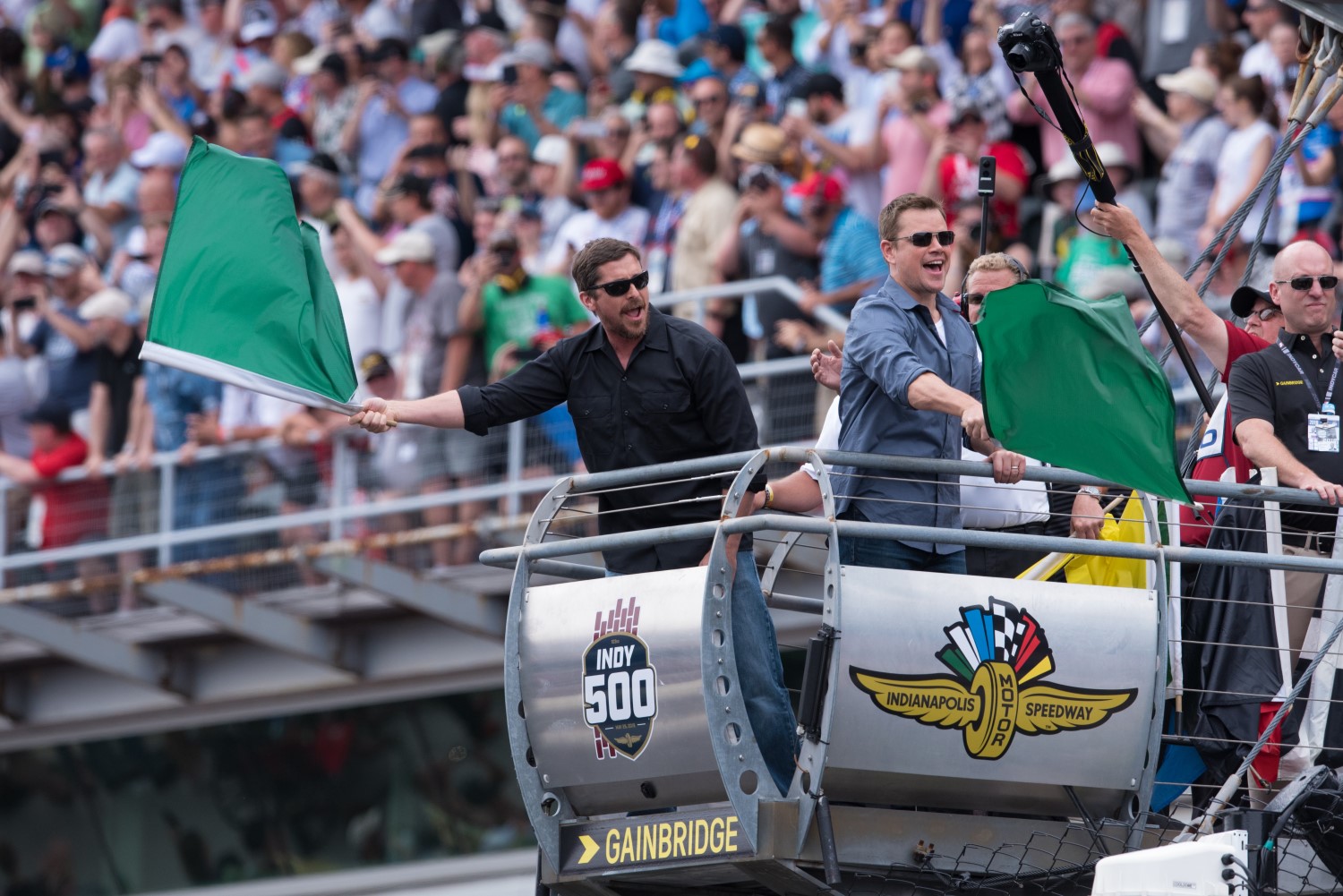 Bale and Damon were starters at the Indy 500 this past weekend – neither Ford or Ferrari race in IndyCar
Academy Award-winners Matt Damon and Christian Bale are set to star in Ford v. Ferrari and we have our first look at the upcoming film.
Ford v. Ferrari is based on the true story of "the visionary American car designer Carroll Shelby (Damon) and the fearless British driver Ken Miles (Bale), who together battled corporate interference, the laws of physics, and their own personal demons to build a revolutionary race car for Ford Motor Company and take on the dominating race cars of Enzo Ferrari at the 24 Hours of Le Mans in France in 1966."
The film is being directed by Logan's James Mangold, and is written by Jez Butterworth, John-Henry Butterworth, and Jason Keller.
Joining Damon and Bale will be Jon Bernthal, Caitriona Balfe, Tracy Letts, Josh Lucas, Noah Jupe, Remo Girone, and Ray McKinnon
It was scheduled to be released on June 28, 2019, by 20th Century Fox. Filming began on July 30, 2018 on different locations in California, New Orleans, Atlanta, Savannah, Statesboro, GA and Le Mans, France
Ford v. Ferrari is now scheduled to be released in theaters on November 15, 2019.
Cast
Christian Bale as Ken Miles
Peter's father and Mollie's husband
Matt Damon as Carroll Shelby
Caitriona Balfe as Mollie Miles, Peter's mother and Ken's wife
Jon Bernthal as Lee Iacocca
Remo Girone as Enzo Ferrari
JJ Feild as Roy Lunn
Gian Franco Tordi as Gianni Agnelli
Noah Jupe as Peter Miles
Mollie and Ken's son Josh Lucas as Leo Beebe
Tracy Letts as Henry Ford II
Jack McMullen as Charlie Agapiou
Benjamin Rigby as Bruce McLaren
Joe Williamson as Don Frey
Alex Gurney as Dan Gurney
Az Rudman as Photographer
Corrado Invernizzi as Franco Gozzi