Vettel denies 2019 Ferrari design is flawed (Update with Lauda Helmet)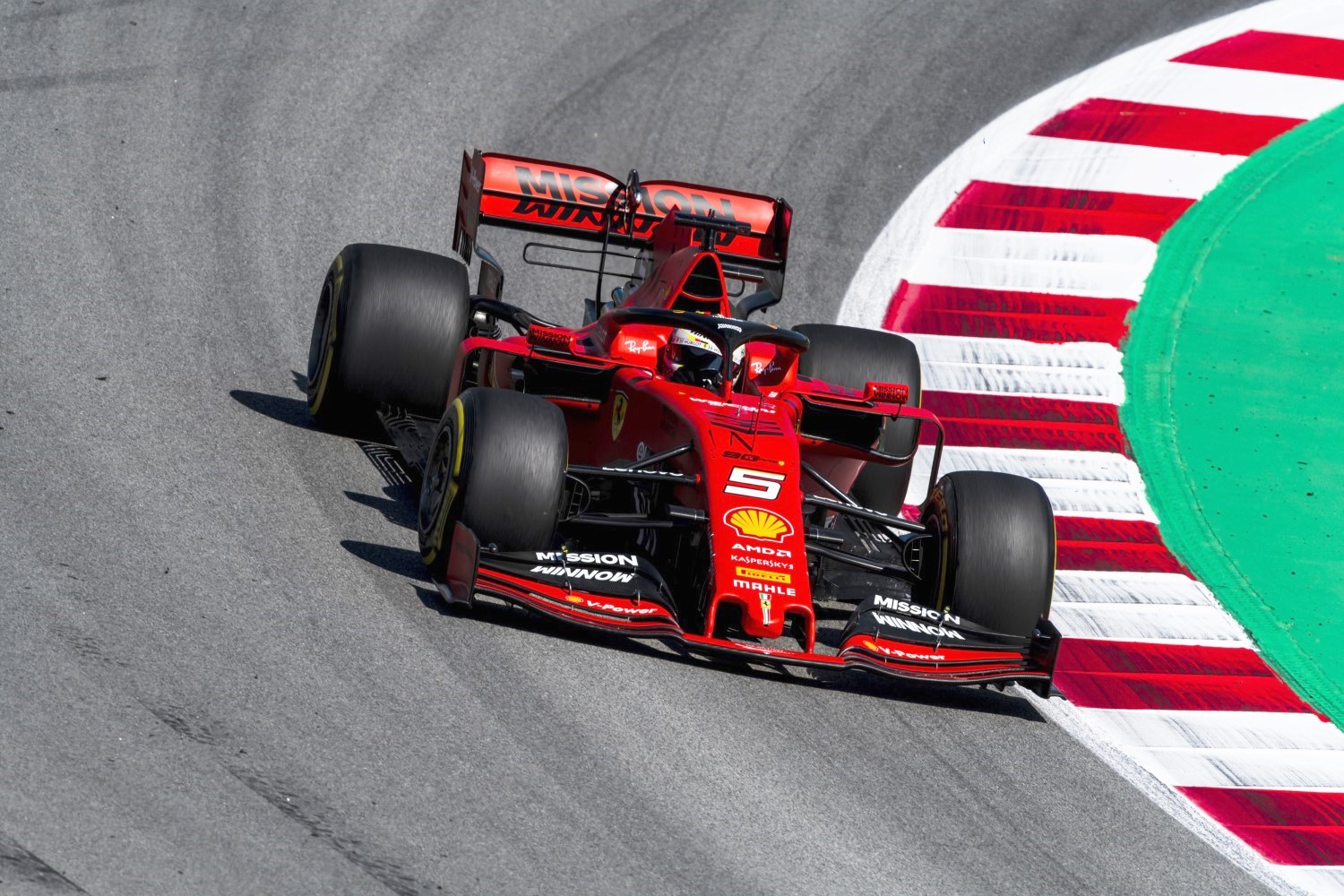 The 2019 Ferrari is not flawed, the Aldo Costa designed Mercedes is simply superior to the Binotto designed Ferrari in almost every area
UPDATE Added photos below of the helmet Sebastian Vettel is wearing this weekend to honor Niki Lauda.
05/23/19 (GMM) Sebastian Vettel has dismissed suggestions the basic design of Ferrari's 2019 car is flawed.
"If it us, then there are many in the field that you can say that about," the German said in Monaco. "I think there are many cars behind us."
However, with Ferrari having earlier looked to have aced the new aerodynamic rules for this year, it is now Mercedes alone at the front of the grid.
Pierre Gasly, of Red Bull, calls Mercedes' pace in slow corners like the ones in Monaco "scary".
Vettel says Ferrari isn't giving up.
"We need to keep trying to understand why we are slower. Also with regards to next year," he said.
Team boss Mattia Binotto denies that Ferrari is giving up on 2019 after just five races, but he does admit that, at Maranello, "we are already working on the development of new concepts".
Red Bull's Max Verstappen said Mercedes is "clearly the favorite" for Monaco.
Charles Leclerc does not deny that.
"I think at the test we understood a few things, but not enough to be at the level of Mercedes," said the Ferrari driver.






Vettel is wearing this helmet design in Monaco in honor of Niki Lauda