Juncos Racing Expands Partnerships with NFP and GMR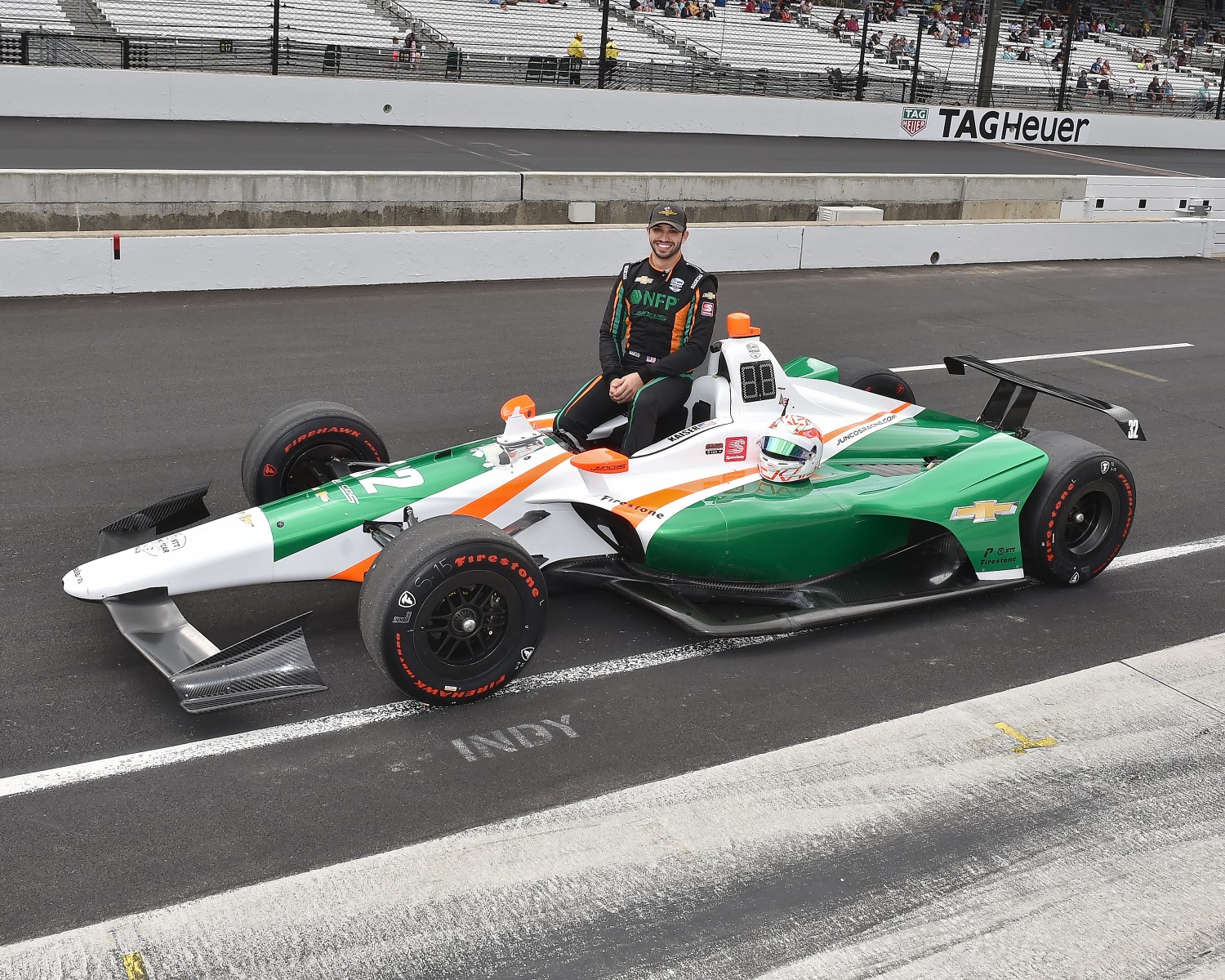 Kyle Kaiser took down the mighty McLaren team at Indy
Juncos Racing announced today NFP and Global Medical Response (GMR) have both agreed to join the team for Kyle Kaiser's No. 32 entry for the 103rd Running of the Indy 500 presented by Gainbridge.
"Since our relationship began in 2018, NFP has demonstrated an unwavering commitment to our partnership – beginning with last year's Indy 500, to this year's Circuit of the Americas and now the 103rd Running of the Indy 500," said Team Owner Ricardo Juncos.
"To say the last couple of weeks have been a test of our resilience would be an understatement," said Juncos. "To be able to rely on partners like NFP means the world to us at Juncos Racing. We have seen firsthand NFP's exceptional culture, commitment to employees and clients, and determination to maximize and push the boundaries of what's possible. It's partners like NFP and GMR that have helped to drive our mutual success."
"We're delighted to continue our strong partnership with Juncos Racing and Kyle Kaiser for the Indy 500," said Chairman and CEO of NFP, Doug Hammond. "Just as NFP is passionate about going the extra mile for our employees and clients, Juncos is passionate about going above and beyond to succeed on the sport's biggest stage. We wish Kyle and the entire Juncos team all the best at the Brickyard later this week."
NFP first partnered with Juncos Racing at the 102nd Running of the Indy 500 on rookie Kyle Kaiser's No. 32 entry. Earlier this year the partnership between Juncos Racing and NFP continued at the INDYCAR Classic at the Circuit of the Americas on Kyle Kaiser's No. 32 NTT IndyCar Series entry.
The values and beliefs that parallel between NFP and Juncos Racing are what make this partnership unique and collaborative. Just as competitive racing requires split-second decision making to size up risk and capitalize on opportunities, NFP, an industry leader in property and casualty insurance, corporate benefits and retirement solutions, applies a similar analytics-driven, hyper-focused approach for its sports and entertainment clientele to safeguard their most important assets. This same spirit of collaboration, teamwork, determination and humility epitomizes the shared values of both organizations, propelling Kaiser's momentum going into the big racing weekend.
"We are excited to partner with NFP and Juncos and to support Kyle at the Indy 500," said GMR President and CEO Randy Owen. "Global Medical Response companies have a long history of being involved with motorsports through our ground and air medical safety teams. This is the second year our involvement as the AMR IndyCar safety team and are providing onsite medical support for drivers and fans at the Indy 500 this year."
Juncos Racing recently made headlines during qualifying for the Indy 500 this past weekend as Kyle Kaiser secured the final spot on the grid of 33 in a dramatic final attempt.
The 103rd Running of the Indy 500 begins May 26th at 12:45pm EST live on NBC.