ACO slows Toyotas for 24 Hours of LeMans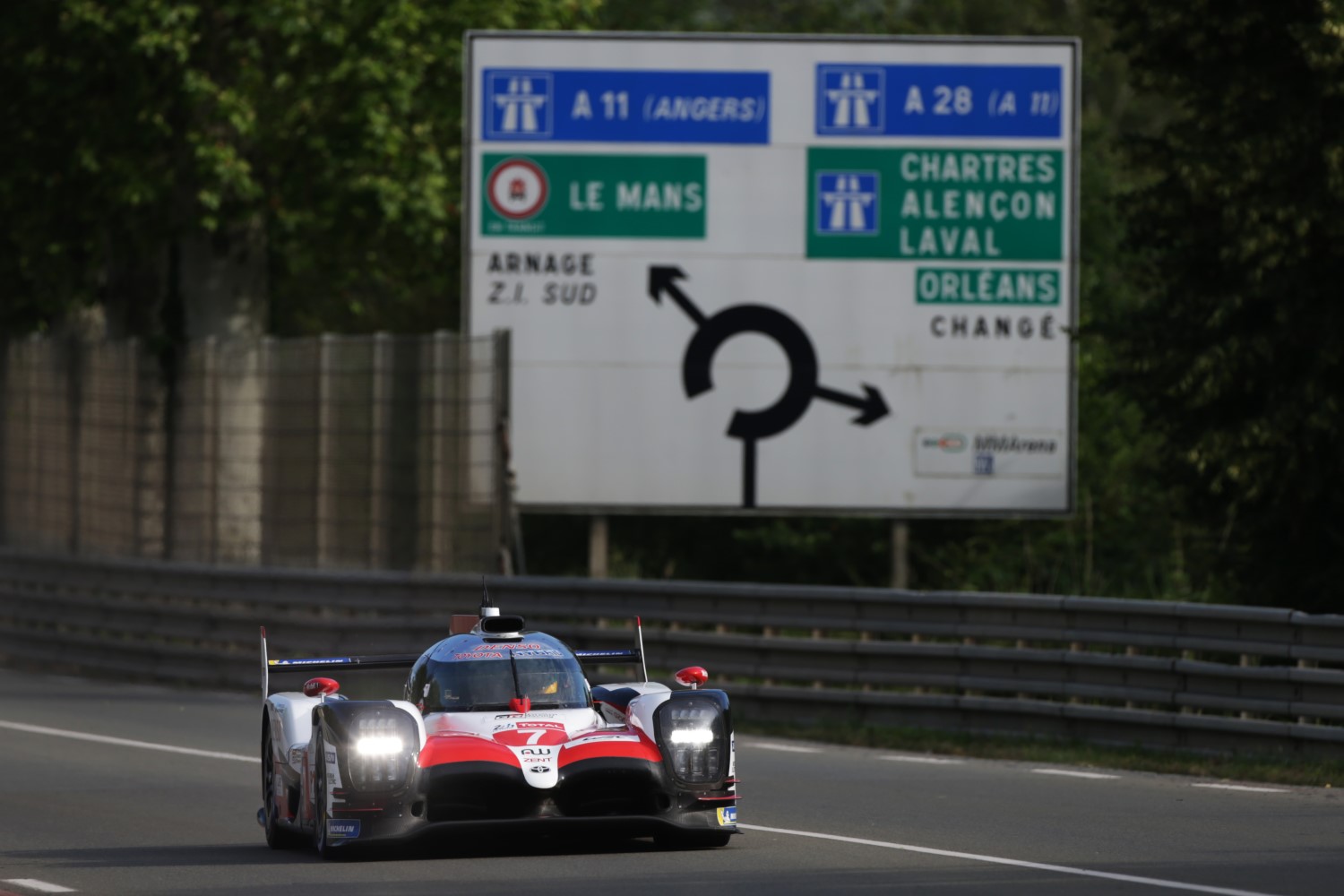 Toyotas slightly neutered
In order to give the non-hybrid cars a fighting chance, Toyota Gazoo Racing's TS050 Hybrids have received a 10kg increase in minimum weight, bringing the cars up to 888 kg for next weekend's LeMans test day.
The latest EoT table, which is subject to change ahead of the final round of the World Endurance Championship on June 15/16, means that the half a second a lap advantage around Le Mans that was in place last year has been reduced.
The fastest privateer race lap at Le Mans last year was 3.4s slower than the best Toyota time.
The Toyotas have run at 904 kg since the fourth round of the season at Fuji but were due to return to the minimum weight of 878 kg, per the agreement that also included the elimination of the car's stint length advantage.
Toyota's fuel capacity remains unchanged from last year's race at Le Mans, however.
The max petrol per stint for LMP1 non-hybrids, along with refueling restrictor sizes, have not yet been determined, while the max petrol energy, which was "unlimited" for the privateers at the most recent WEC round at Spa, is listed as "0,0" on the provisional EoT table, which was released last week.
Normally aspirated-engined LMP1 cars, meanwhile, have been given a further weight break, both compared to Spa as well as last year's configuration at Le Mans.
The Gibson-powered entries from Rebellion Racing, DragonSpeed and ByKolles will be able to run at 816 kg, compared to the turbocharged SMP Racing BR Engineering BR1 AERs, which remain at 833 kg.
All LMP1 non-hybrids, however, have been given a slight increase in maximum petrol flow (108 to 115 kg/h) since last year's race.