Mighty McLaren F1 team may not be good enough to make Indy 500 field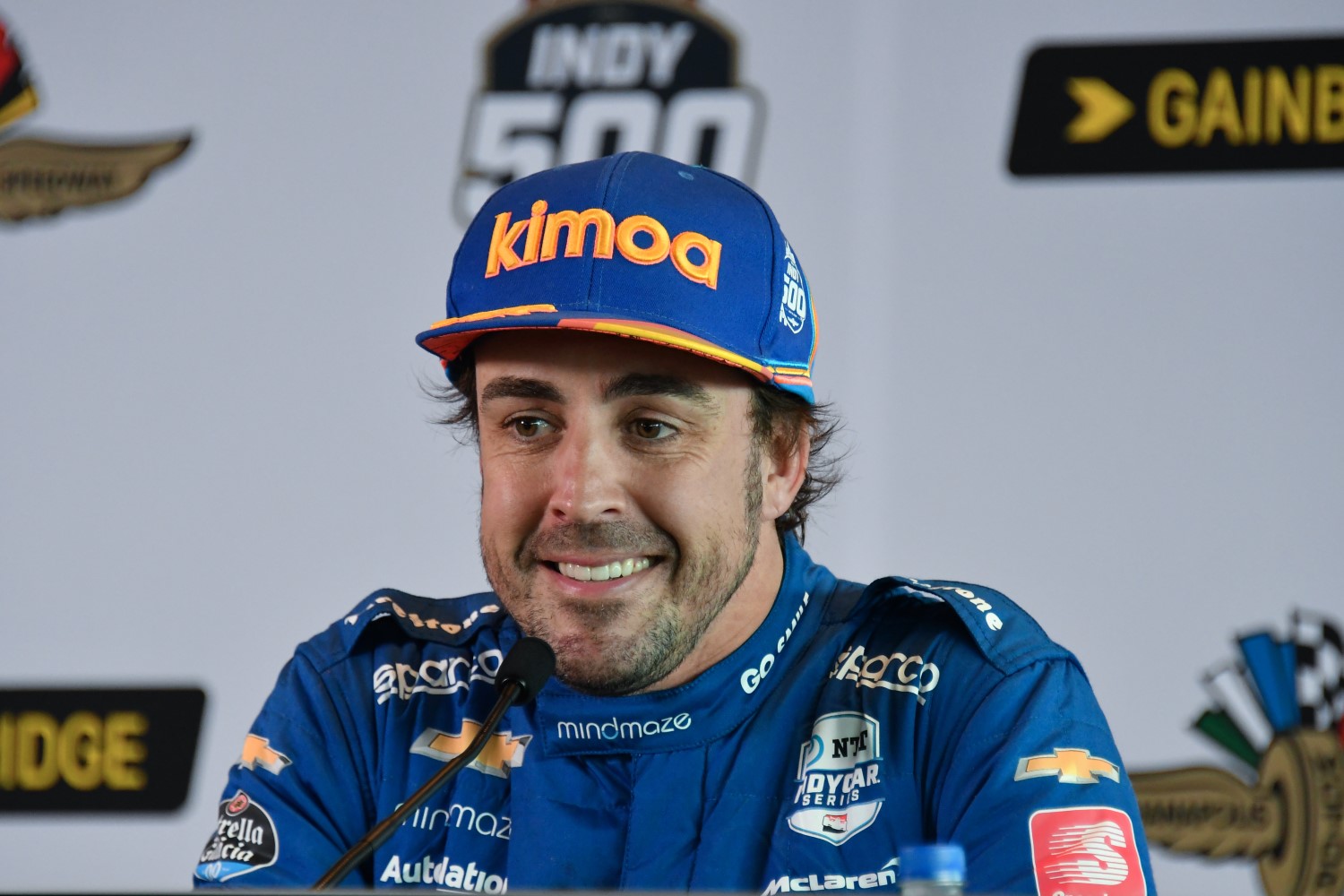 Alonso explains how he and the McLaren F1 team may go home with egg on their face on Sunday
Fernando Alonso said after qualifying was over Saturday that failing to qualify for the Indianapolis 500 would be "what we deserve" if McLaren cannot find more speed in Sunday's 'Bump Day' session.
Double Formula 1 world champion tried, 5, count them 5 times to make the field but fell 0.02mph short of guaranteeing a place on the grid for his IndyCar return.
To make matters worse, he was beaten by a 'girl' – Pippa Mann's 30th placed speed of 227.244mph was faster than Alonso and his mighty McLaren F1 team could muster.
That left Alonso 31st fastest of the 36 runners, which means he faces a showdown with James Hinchcliffe, Kyle Kaiser, Sage Karam, Patricio O'Ward and Max Chilton for one of the final three places in the field on Sunday.
The six will get half an hour of practice in the morning, then each has a single four-lap qualifying run to try to get into the field.
"We'll try to do these four laps clean, no mistakes, try to be flat all four, and then if it's enough to be in the top three of the six, we'll take it, and we will try to do a good race," said Alonso.
"If it's not enough and we are fourth of six, it's what we deserve; there were maybe three cars quicker than us.
"So nothing we can do more than that. Try to execute the runs the best we can, and the same thing we did on Saturday: stay calm, stay focused, and try to do a good job."