F1 experts praise Seidl at McLaren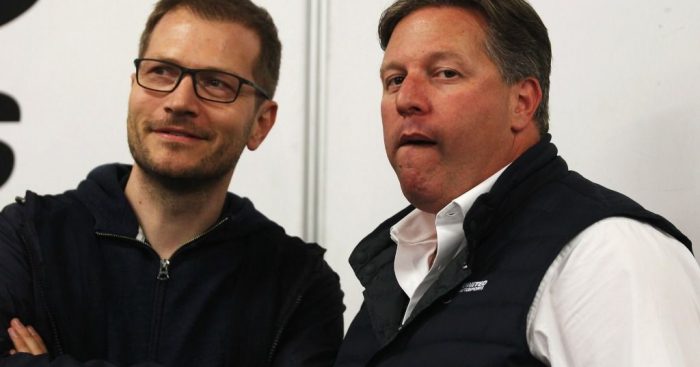 Andreas Seidl (L) has helped turn the hapless McLaren team around
(GMM) F1 experts say Andreas Seidl is a good addition to the improving McLaren team.
After the disastrous Honda years, and two subsequent seasons of struggle with current customer engine partner Renault, the once-great British team is finally showing signs of promise in 2019.
And now the appointment as team boss of Seidl, who is best known for leading Porsche to dominance at Le Mans, is being hailed by F1 experts including Martin Brundle.
"He's a great asset who can make a difference," former driver Brundle, now a highly experienced commentator, told the Dutch publication Formule 1.
Jo Ramirez, McLaren's former long-time team coordinator, agrees.
"He will have to get used to a new environment, but Andreas has a nice resume," said the Mexican, referring to Seidl's former stints with BMW in F1 and also DTM.
Brundle added: "Formula 1 is Formula 1, but don't underestimate how challenging Le Mans is in terms of logistics and infrastructure.
"What he did with Porsche is impressive. And at the risk of stereotyping, he can teach McLaren a thing or two about German structure and discipline."
Juan Pablo Montoya, who was in Barcelona with Racing Point, said when asked about Seidl: "Good people lead to better results.
"Before working at Porsche, he was in Formula 1 with BMW so he already knows both worlds," the former BMW-Williams driver added.