Nissin Foods to Be An Associate Sponsor of RLL and Sato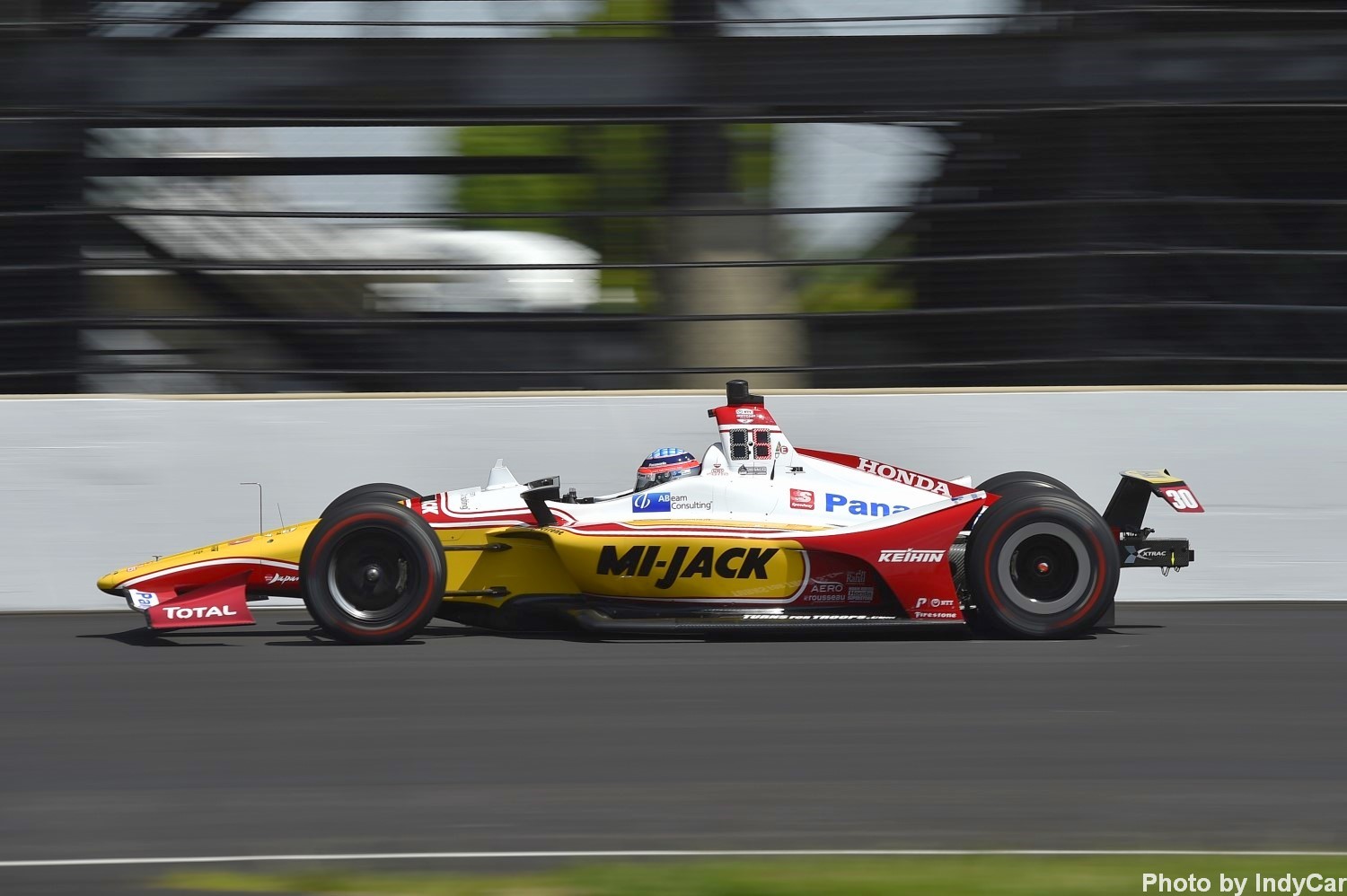 Takuma Sato
Rahal Letterman Lanigan Racing (RLL) announced today that Nissin Foods USA, the inventor of instant ramen, will be an associate sponsor of the team's Indianapolis 500 entry for Takuma Sato, winner of the 2017 Indianapolis 500.
"It's great to have Nissin Cup Noodles support our Indy 500 program,' said Takuma Sato, driver of the No, 30 Mi-Jack / Panasonic Honda for Rahal Letterman Lanigan Racing. "It is an amazing experience to challenge for the win in the Greatest Spectacle in Racing and I'm looking forward to sharing that with them."
It is the first motorsports sponsorship for the company in the U.S. in its 60-year history although they have supported many different sports through the Ando Foundation that was established in 1983. The logo can be found on the nose of Sato's race car and near his cockpit.
"We are extremely excited to be partnering with RLL and having the Cup Noodles brand introduced to millions of racing fans. Takuma Sato and Nissin Foods make for a winning team indeed," said Michael Price, President & CEO, Nissin Foods USA.
The 103rd running of the Indianapolis 500 will take place on Sunday, May 26. NBC will begin race day coverage at 11 a.m. EST.
About Nissin Food Products Co. Ltd.
Nissin Food Products Co. Ltd. was established by Momofuku Ando in 1958, who invented the first instant ramen noodle to Japan. In 1970, they established Nissin Foods (USA) Co., Inc. in Gardena, California and introduced Top Ramen noodles– the first ever instant ramen launched in the United States. For over 60 years, Nissin Foods has been providing consumers with quick and delicious meal solutions.
In the U.S., Nissin Foods USA develops and markets a variety of products including Top Ramen®, Cup Noodles, Cup Noodles Very VeggieTM, Hot & Spicy®, Chow Mein, Ramen Bowl, RAOH®, and Souper Meal®, uniquely positioning them to meet the needs of today's busy lifestyles. The company's corporate philosophy inspires commitment to taste, convenience and quality.