Ricciardo predicts processional racing at Zandvoort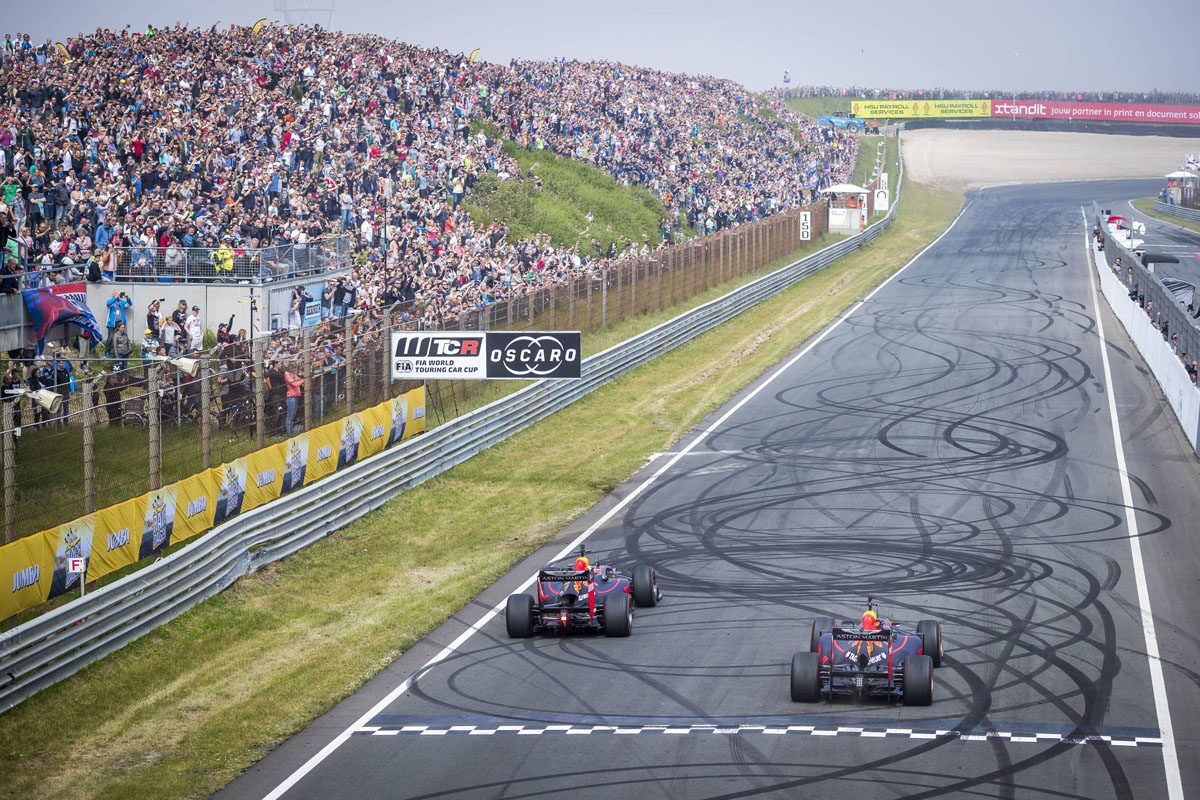 Max Verstappen, David Coulthard, and Daniel Ricciardo performing an F1 demonstration at Zandvoort
Daniel Ricciardo predicts processional racing at Zandvoort when Formula 1 returns to the venue next year.
F1 announced on Tuesday that the Dutch Grand Prix would return in 2019 after a 35-year absence from the calendar.
Located on the coast to the west of Amsterdam, Zandvoort first held a world championship grand prix in 1952 and was a mainstay until the mid-1980s when it finally fell off the calendar.
Since then the circuit has been significantly reprofiled, retaining roughly the first half of the lap.
The new section added a hairpin at Bocht 9, and a tight chicane at Hans Ernst Bocht towards the end of the lap, before circling down and rejoining the original circuit partway along the pit straight.
Despite the changes, it retained much of its character and appeal for drivers.
"Full honesty here, the track to drive on is pretty awesome," admitted Ricciardo, who raced on the circuit during his time in Formula 3.
"It's high speed, it's old school, big balls. From a driving point of view, it's fine.
"But how fast it is and how narrow some places are, I don't think it would be that exciting for overtaking; just my initial feeling."
"With the pace and aerodynamics of modern F1 cars, Ricciardo likened the venue to racing on a street circuit.
"With the speeds we go now, following another car will be very difficult. That's my reservation with it. I think it'll be a very processional race," he reasoned.
"I'm a bit torn; to drive on it'd be fun but to race (but) with the width of the cars now it's probably a bit like a street circuit through some places."
Zandvoort has a three year deal to host F1 starting from next season, though the date of its 2020 event is yet to be confirmed.