New F1 facilities in Montreal 'ready' – Carey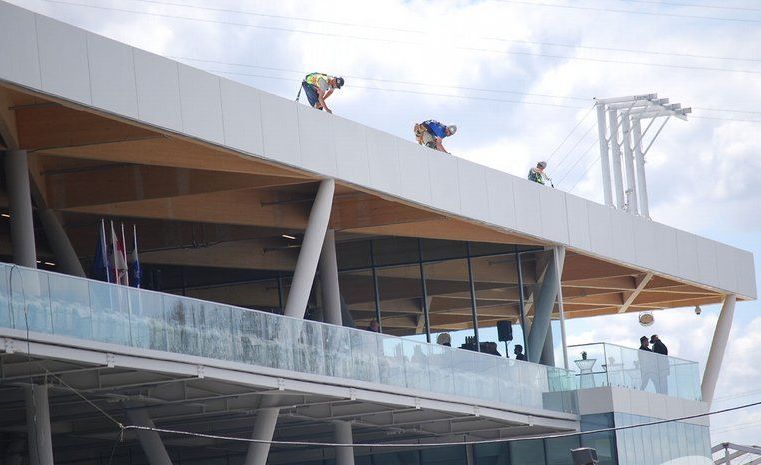 As of yesterday, crews were still working hard
(GMM) Race promoter Francois Dumontier insists Montreal will be ready for the forthcoming Canadian GP.
On Wednesday, Chase Carey was at the Circuit Gilles Villeneuve to help launch the impressive new pit building.
However, just over three weeks before the race, the site is still under construction. Dumontier admitted that some finishing touches may need to wait until after the grand prix.
"But it's nothing that jeopardizes the use of the garages," he said.
"What you can see looks worse than it really is. If I had to put a percentage on the completed work, I would say it is between 96 and 97 per cent."
F1 CEO Carey agrees that "everything seems ready" at the circuit.
"Maybe they just need to sweep up," he smiled.
"I believe the facilities match the expectations we had set exactly. But we were never really concerned because we knew the event was in good hands."