Formula 1 confirms return of Dutch Grand Prix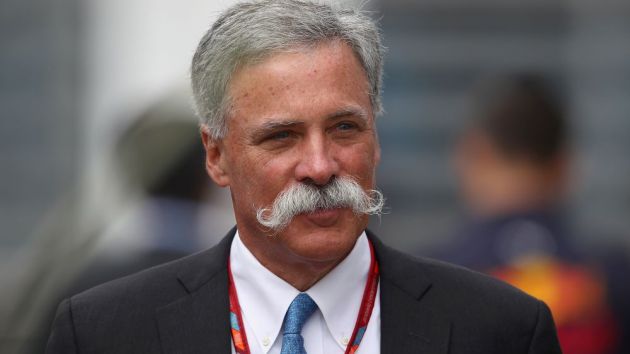 F1 boss Chase Carey
Formula 1 has officially confirmed that the Dutch Grand Prix will return next season, likely replacing the Spanish GP.
The Dutch Grand Prix at Zandvoort has not featured on the calendar since 1985 but the rise and popularity of Max Verstappen in recent years has fueled speculation of the event's return.
"We're thrilled to be here today," said F1 boss Chase Carey at a press conference in Zandvoort.
"There's been a lot of anticipation about this potential event. We have an incredible history at Zandvoort, we last raced here 35 years ago, we've had some great races here.
"It's a track that is a tremendously important part of Formula 1."
"I am pleased to see that Zandvoort will be part of the proposed calendar for the 2020 FIA Formula One World Championship, and thankful for the hard work of Formula 1 to bring the sport back to the Netherlands," said FIA President Jean Todt.
"It is a circuit with a long and impressive history of competition and is a great challenge for drivers, and with the popularity of Max Verstappen I'm sure there will be a huge number of fans in attendance.
"There is now a lot of preparation needed to bring the circuit up to the required safety standards to host a Formula 1 race (it currently is a Grade 2 circuit), and we will work towards this together with Formula 1, KNAF – the Dutch ASN – and the circuit organisation too bring it up to Grade 1 standards."
Jump on board with Max Verstappen around Circuit Zandvoort
Max Verstappen was there, and he told De Telegraaf newspaper: "It's great, especially for the fans in the Netherlands.
"The atmosphere will be fantastic. I hope that everything is done professionally."
The only issue, Verstappen warned, is that overtaking will be difficult.
"Maybe the changes they are making will make it a bit easier," said the Red Bull driver.
Indeed, the Hugenholtz and Arie Luyendijk corners are being tweaked.
"A grand prix of the Netherlands will be huge," predicted Red Bull boss Christian Horner.
"It will be like Spain at the height of the Alonso years — we're already seeing the number of Dutch fans growing year after year.
"I think with Max's popularity, it will be immense, and very positive for Formula 1," he added.