An Interview With Mario Andretti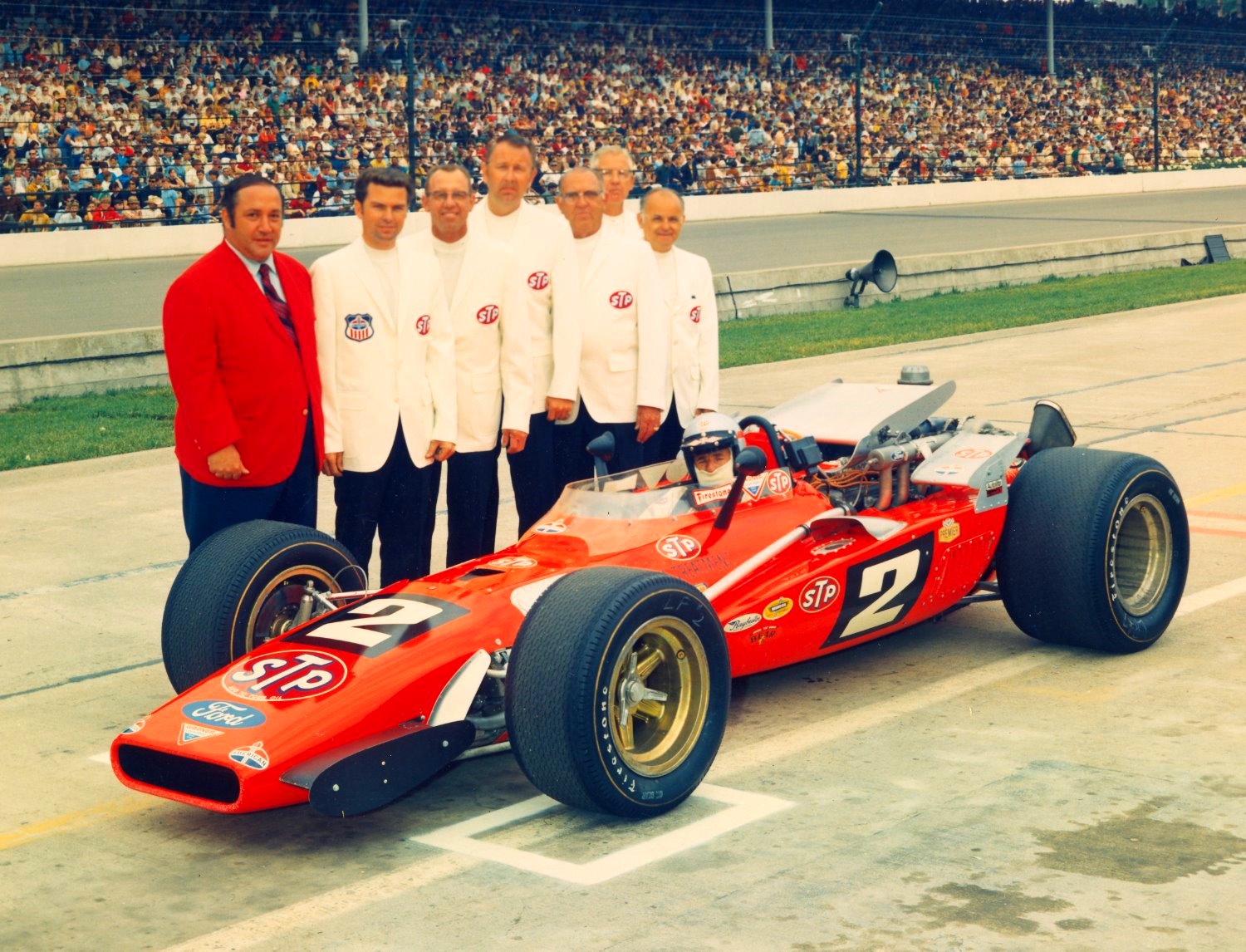 1969 Indy 500 Photo
by Maury Brown/Forbes
It's hard to describe how big an icon in racing Mario Andretti is. Years after retiring, he is still seen as one of racing's most visible and notable drivers. In his early career where America and the world was transfixed by television that had just three channels, millions knew of him as a household name, and became synonymous with winning. Mario, along with Dan Gurney, are the only two drivers to have won races in Formula One, IndyCar, World Sportscar Championship and NASCAR. But Mario is the only driver to win the Indianapolis 500 (1969), the Daytona 500 (1967), and was the last American to win a Formula One race (Dutch Grand Prix in 1978) in the year he won the F1 championship. He continues to be revered, not only in racing, but pop culture. Rocker, popper, or rapper, Mario has been part of the lyrics of more than a few songs.
Nothing about Mario Andretti is small, minus his frame. His life story is legendary, back to his beginnings, which is why the special, "Drive Like Andretti" that aired at 2pm ET on Saturday on NBC was worth watching. Before it aired, I had the chance to talk to him about his early racing life. The beginnings, alone, are the stuff of legend.
Racing Behind Mom And Dad's Back
Beyond racing wooden cars that he and his twin brother Aldo built down the streets of their hometown, they began racing cars behind their parent's back once they got to Nazareth, PA.
"When Aldo and I started, we were 19 [years old], and in those days you had to be 21 to be legal to race," Andretti said. "Technically, we were supposed to have our parent's permission, but we got fake IDs. We didn't dare talk about it to my dad. Even though we were in America for just a few short years, he knew about racing back home when we were in Italy, and back then, the fatality rate was very high. Dad would say, 'You're crazy. They're going to bring back in a body bag.'" The twin brothers would trade off driving their car, but toward the end of the season, Mario had already qualified for a 100-lap race after and was building a second car. Aldo raced their 1948 Hudson Hornet Sportsman at an invitational in the very last week of the season and was involved in a serious accident in the qualifier. "On the last lap he hooked the guardrail and went end-over-end," Mario said. "It was bad. They gave him is last rites that night. He was in a coma for 62 days."
While Aldo was in the coma, the doctor would tell Mario to talk about something that might be uplifting and exciting, so Mario talked about how he was doing with racing. As for the reception from his parents, Mario said, "The house was awfully quiet for around 6 months."
Eventually Aldo came out of the coma, and returned to racing, although a crash that had him go into the stands disfigured his face, he is still alive and has been part of the Andretti racing family legacy that has spanned multiple generations.
How Mario Had To Push To Get A Quality Engine For The Daytona 500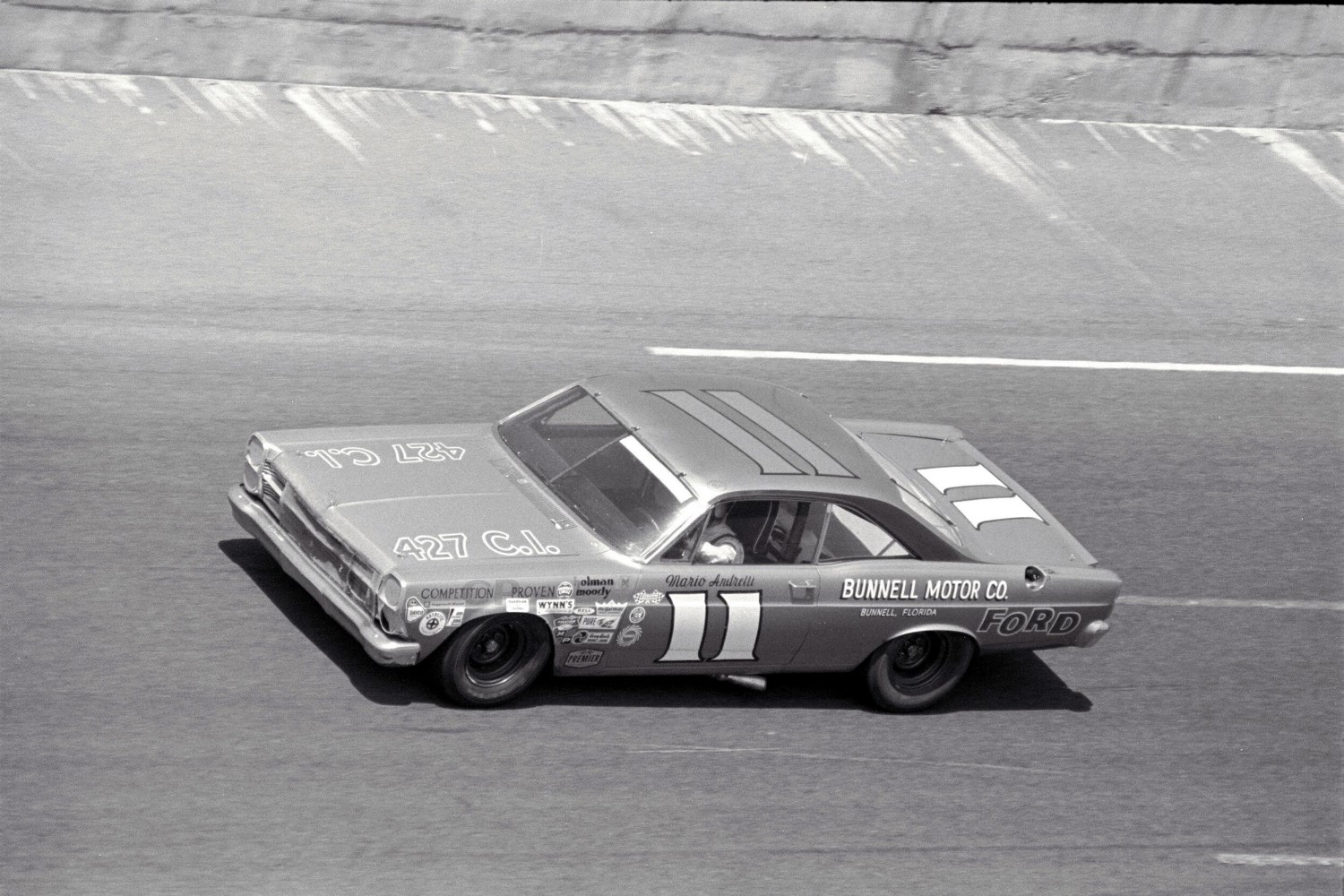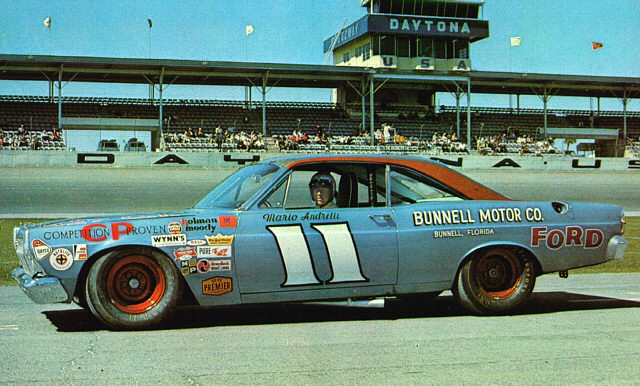 1967 Daytona 500
Mario's success in NASCAR, specifically the Daytona 500, is largely a story of overcoming odds. In 1966 owner Smokey Yunick gave the open-wheel racing Andretti his first shot at the monster oval at Daytona He had great relationship with Ford (racing Can-Am, as well as the Ford's Le Man program) and the following year Ford hooked him up with the premiere Holman Moody team, one of the biggest race programs at the time. Mario had raced a Hollman Moody backed Ford in 1966 at the 24 Hours of Le Mans, but stock car racing was seen as a different animal. It's hard to fathom now with drivers like Danica Patrick, Tony Stewart, and Juan Pablo Montoya making the jump from open wheel to NASCAR, but Mario was nowhere near the favorite on the 1967 team.
"Ford put me with Holman Moody and I was really fortunate to be with top teams," Andretti said. "But at Daytona there was a battle. I wasn't getting the best engines and my teammate Fred Lorenzen was seen as kind of the golden boy. They figured this Andretti guy isn't going to do anything at the race."
As Andretti tells it, he was getting the crappy engines.
"I started sniffing around and when the engines came in from qualifying, I was in the room. And one of the top Ford guys – I won't give you his full name because it still pisses me off – Charlie is there and I'm asking about the engines which had these tags on them and I say, 'Hey, can I see the dyno readings on them?' and he goes, 'Well, they're all within 5 horsepower.' And I said, 'Oh,' and took the tag off A.J. Foyt's engine and began to swap it with mine, and the Ford guy goes, 'No! You can't do that!' and from that point on, I started squeaking about it all and I finally got good engine support."
Mario's Frustration Around Getting Premiere American Drivers Back Into F1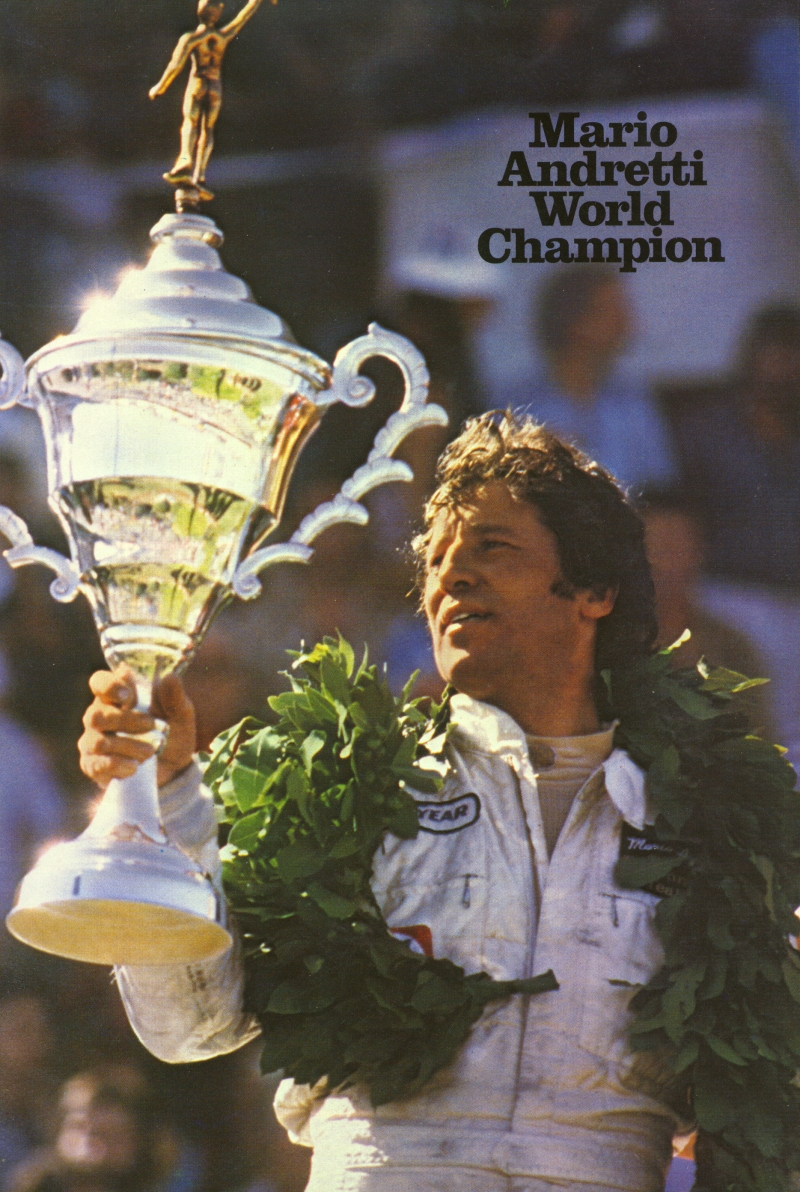 Will there ever be another American World Champion?
Mario is a breed of driver that also comes from a point where Formula 1 was still within reach of American drivers. His 1978 F1 championship is a hallmark few American drivers could even dream of getting near, let alone win. His last Formula 1 win is also the last win for an American. That was over 40 years ago. Asked why he thinks there is such a gap, the elder Andretti speaks about the politics of racing.
"America is the only country on the planet that has racing like IndyCar and NASCAR that allows drivers to have brilliant careers just by staying here," Mario said. "I'm not sure if there's a reoccurring desire for our top talent to go there and deal with the politics of F1," adding that anyone going overseas to race has to be bold. "You know, they look down at us [drivers from the United States] and say, 'Wait until there's a wet race.' Well you know what? I won a couple of wet races – one of the worst – and I could be on pole in the dry." The biggest challenge Andretti feels is drivers proving themselves. While Haas is making in-roads, they are up against the likes of Mercedes or Ferrari, which dominate F1 given it's high manufacturer-leaning results.
"I don't know how to say it. I've been talking to the powers that be in F1 like Bernie Ecclestone before the F1 sale, and the idea of having top American drivers has not taken hold. I was successful when I was with a top team. Can you imagine if our top drivers were being invited to like the US GP with a proper test using a Mercedes or a Ferrari? I guarantee you, it wouldn't look too bad. As a top racing series, they should be showcasing the best American drivers. It would be a great promotional tool. A top one of our guys in Austin at the Circuit of the Americas with a Mercedes or Ferrari? You'd put another 40,000 people in the stands!"
Mario is Mario. He will be a racer till he dies, and God willing, that won't be for a very long time. He'll be running two-seater IndyCars at the Indianapolis 500 giving VIPs and the media an ever-so-small taste of what it's like to drive like Mario. For that, many will walk away with a 200 mph grin as wide and deep as an Indy 500 turn. After all, it's like a piece of the legend goes home with you.
Maury Brown is the owner of Bizball, LLC, a research and analytics company, as well as a member of the BBWAA. Follow him on Twitter @BizballMaury or on Facebook.