Catalonia president steps in to save Spanish GP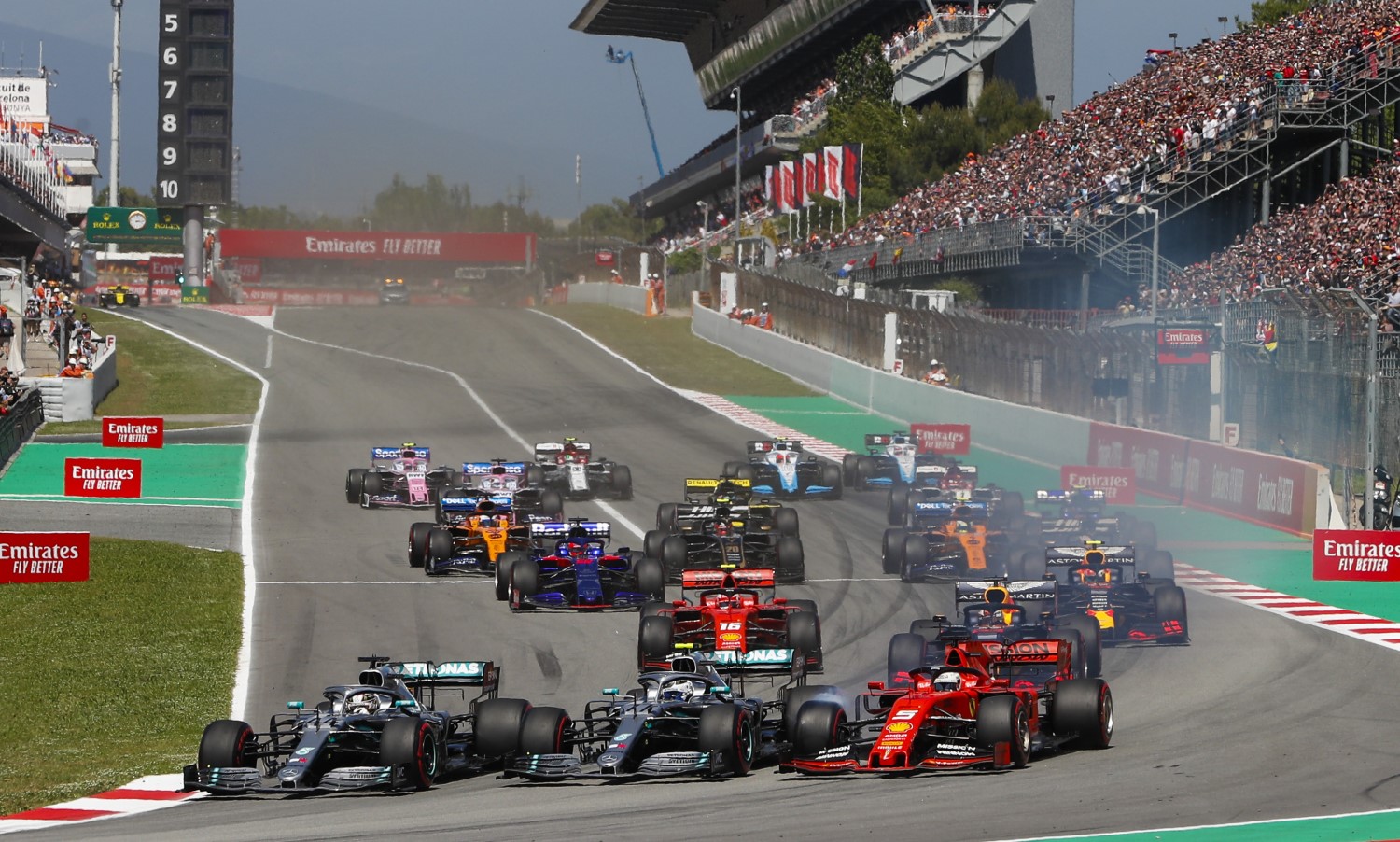 Spanish GP at Barcelona
(GMM) Catalonia regional president Quim Torra has moved to boost Barcelona's dwindling chances of keeping the Spanish grand prix on the F1 calendar.
It is widely believed that Zandvoort, a Dutch circuit, will take Barcelona's race date in 2020, ending a 28-year run of Spanish grands prix.
But Barcelona's hopes looked brighter on Sunday, as Catalonia president Torra shook hands with F1 chief executive Chase Carey in the paddock.
"I also met with Mr Carey in March and today we did it again," Torra told El Mundo Deportivo newspaper.
"Catalonia is a motoring region, we have extraordinary infrastructure and a citizenship that wants to see F1 and also some very important economic results," he said.
And so he is hopeful he can change Carey's mind about the Spanish grand prix.
"We have started the negotiations, and we face them with the hope and confidence that they will end well. This is our wish," said Torra.
"I think we have an excellent rapport with the CEO of F1 and we will work for this agreement with all of our strength."
Earlier, it was believed the regional government's support of the race was flagging, but Torra insisted: "I have told Mr Carey that there is the full support of the government to be able to take it forward.
"In March, when we had the first meeting, it was very pleasant. Today we had a brief exchange of opinions.
"The truth is that we are very happy with this collaboration. The country needs Formula 1."