Binotto admits his car design is inferior to Mercedes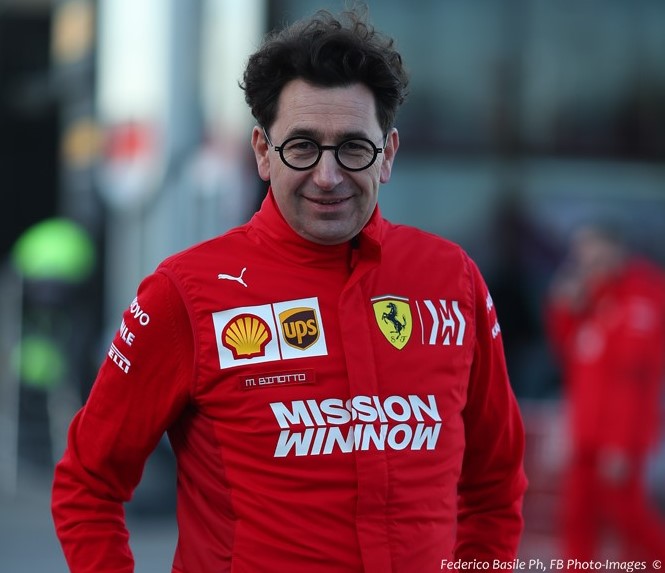 Mattia Binotto leads the Ferrari technical team and their car design is inferior
(GMM) Mattia Binotto says Ferrari will not "give up" on the 2019 title.
The Maranello team fast-tracked its Canada-spec engine upgrade for Barcelona, but Mercedes moved further ahead and Ferrari was even beaten by Red Bull on Sunday.
Mercedes' Toto Wolff played down his team's dominance.
"If Ferrari performs well in Monaco, everyone will immediately say that our dominance is over," he said.
But Sebastian Vettel says that is unlikely.
"We are losing time in the slow corners, and Monaco consists almost entirely of slow corners," said the Ferrari driver.
Even if Ferrari is defeated again in two weeks, team and technical boss Binotto says the team will keep pushing.
"We will never give up," he said. "We learned a lot from a difficult weekend here."
The good news, said the Italian, is that the car and engine upgrades all worked.
"On the straights we are fast enough, but we are weak in other areas. It's up to us to understand and fix that."
Binotto says that "thorough analysis" will take time.
"It's about balance, about downforce, and maybe even about a concept issue. We do not have the full answer yet," he said.
Binotto's reference to the Ferrari "concept" is interesting. Before the season, many observed that Ferrari and Alfa Romeo had aced the new front wing rules for 2019.
Alfa Romeo was also notably slow in Barcelona.
Asked if discovering that the whole Ferrari concept is wrong would be a disaster, Binotto answered: "I don't it would be a disaster."