McLaren boss Seidl looks ahead to 2021
Andreas Seidl came to McLaren from the Porsche WEC program
(GMM) McLaren's new boss thinks the future looks bright for the once-great team.
After a difficult recent era for the former champions, McLaren finally looks credible in 2019 as Zak Brown targets fourth place in the championship.
"It's still early but I am happy that we have a much better race car than last year," he is quoted by AS newspaper.
Brown has brought in Porsche's ultra-successful Le Mans team boss Andreas Seidl to run the F1 team, and the German's first race is in Spain this weekend.
But Brown insists his top job has not changed.
"I have not taken a step back," he said. "We needed someone who is here every day, while my job is to direct and grow the company."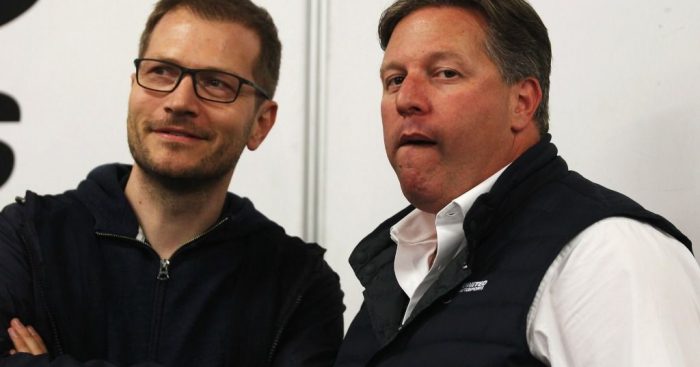 Seidl with McLaren boss Zak Brown
And Seidl says he is in it for the long haul.
"At the moment the gap to the top teams is very large," he told Auto Motor und Sport in Barcelona.
"They have built up huge infrastructure, which is not healthy. If you want to win, you have to spend a lot of money.
"I am optimistic that with the FIA and the F1 leadership, we will find a good path for the future, so that we too have the opportunity to win.
"With the big rule reform of 2021, we have a big challenge ahead of us. For a team like us, it is a great opportunity," said Seidl.