Barcelona: Hamilton destroys Ferraris in final practice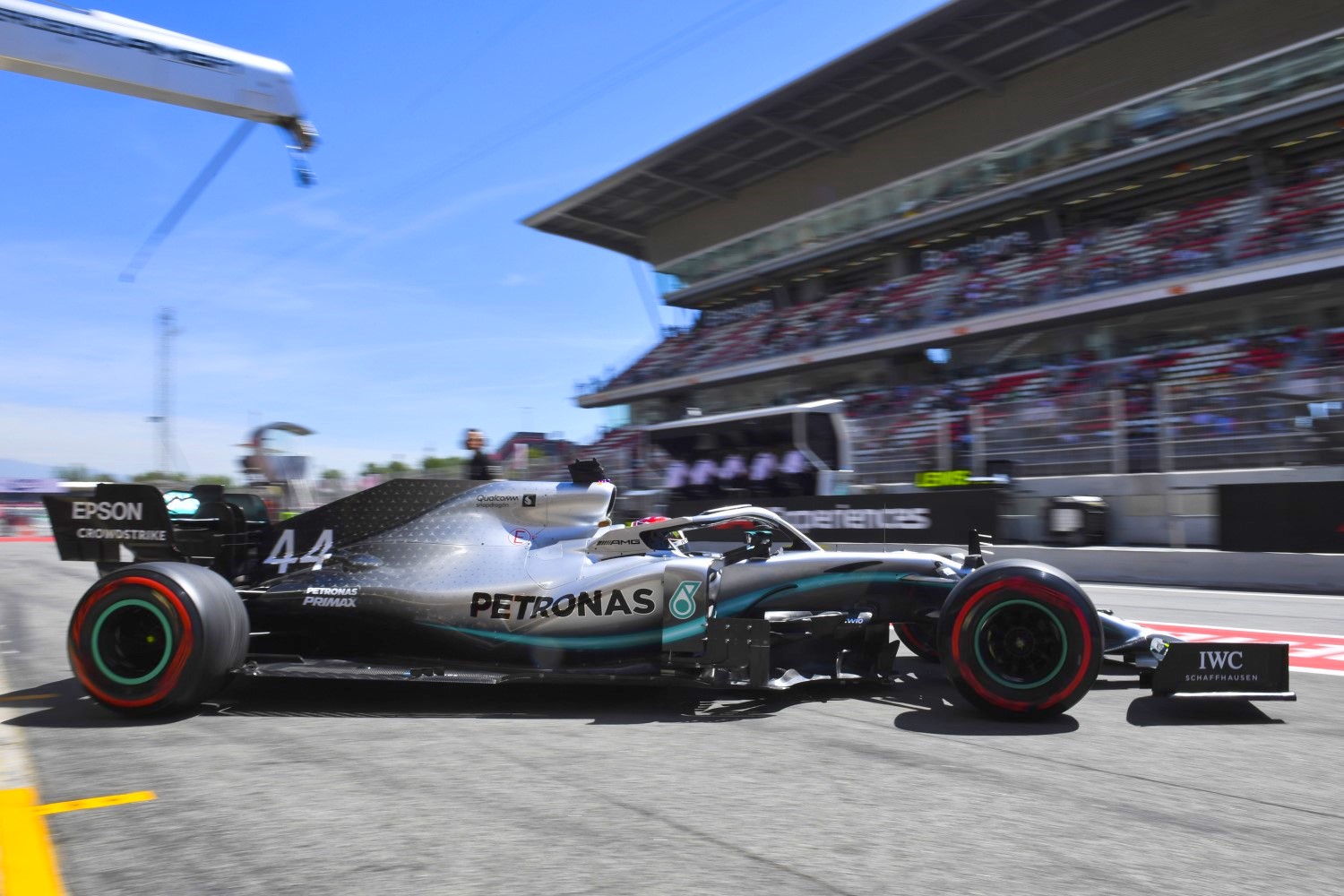 Lewis Hamilton toying with the inferior Ferraris
You knew the Ferraris were in trouble when, despite still being on the 'medium' compound, Lewis Hamilton went quickest with a 1m 17.655s, a full six tenths ahead of Sebastian Vettel's inferior Ferrari on the 'softs'.
Then Hamilton bolted on softs and went 1m15.568s to finish over 1/2-sec ahead of the Ferrari of Charles Leclerc.
Let's just call it game, set and match now as it's clear Aldo Costa has out-engineered Mattias Binotto with the latest updates brought by both teams this weekend.
After a harmless spin into the gravel and putting in very few laps, Valtteri Bottas ended up 3rd quick for Mercedes with Vettel 4th quick 0.604s back and out to lunch
Romain Grosjean almost beat Vettel to finish 5th 0.624s back.
George Russell spun his Williams into the wall late but still buried his one-armed teammate Robert Kubica who finished 1.2s slower.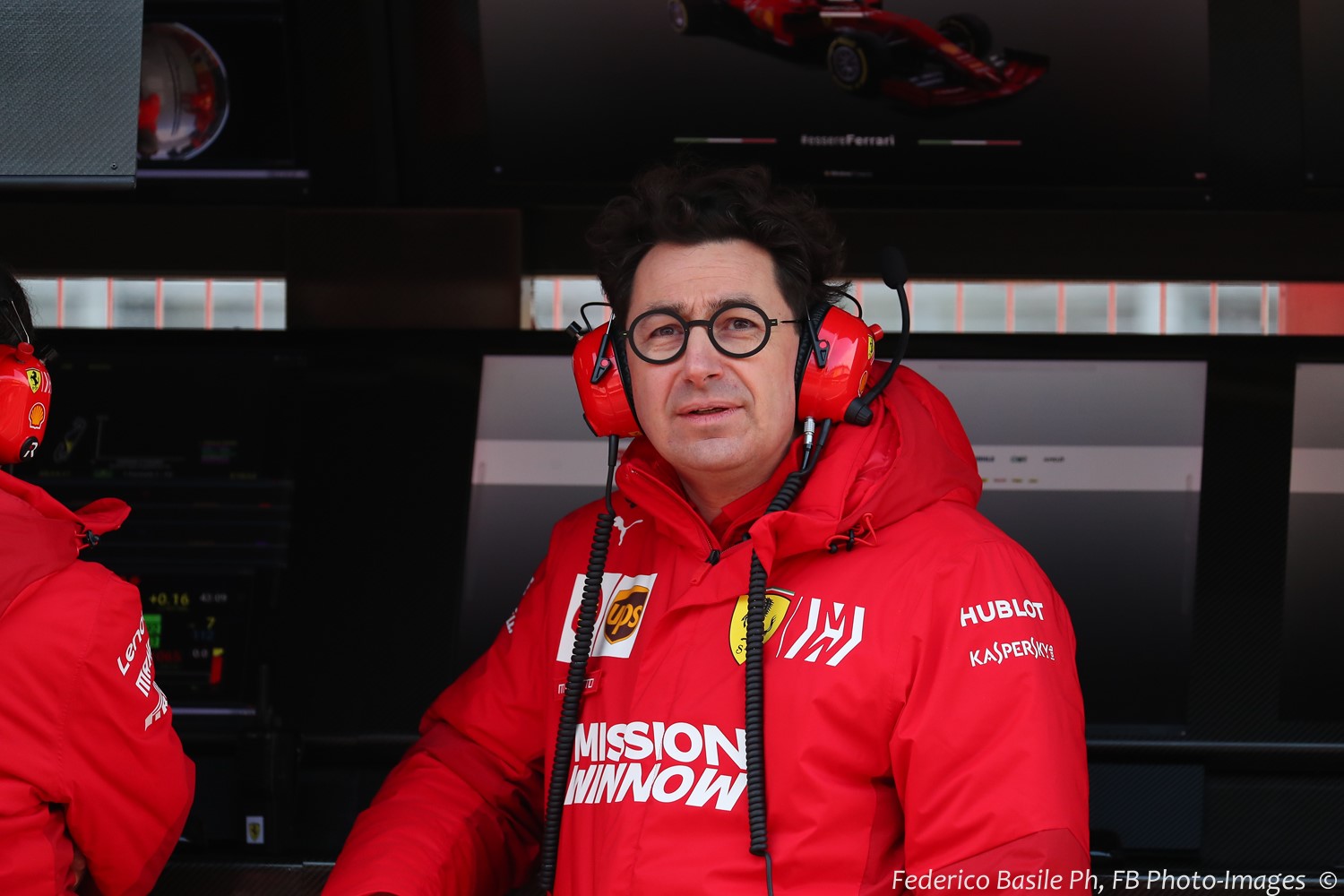 Binotto beaten badly by Costa yet again
Behind the leading Ferraris and Mercedes, Haas will have been delighted to see their drivers in fifth and sixth, Romain Grosjean's leading time for the team just 0.624s behind Hamilton's front-running pace, while Kevin Magnussen was able to post a time some three one-hundreths quicker than Max Verstappen managed in the lead Red Bull. It seems that the American team's desire to play with Red Bull in qualifying could actually come to pass…
Rivals Renault believed after Friday's running that they had a car that could make Q3, but they'll need to find a bit of performance between now and qualifying if so, with Nico Hulkenberg's best time only good enough for P12, over three-tenths adrift of Carlos Sainz's 10th place time for McLaren.
Williams occupied their now-traditional 'final row' positions, but there was a rare mistake from rookie George Russell, who backed his FW42 into the barriers at Turn 4 with four minutes of the session left to go, bringing out the red flags for the second time, and the session ending under them.
Ferrari wanted to use the Spanish Grand Prix weekend to get back on terms with Mercedes. But ahead of qualifying, it appears the cars in red could be set for another humbling experience at the hands of Aldo Costa and his Mercedes design team.
Practice 3 Results
| | | | | | | |
| --- | --- | --- | --- | --- | --- | --- |
| POS | NO | DRIVER | CAR | TIME | GAP | LAPS |
| 1 | 44 | Lewis Hamilton | Mercedes | 1:16.568 | +0.000s | 14 |
| 2 | 16 | Charles Leclerc | Ferrari | 1:17.099 | +0.531s | 16 |
| 3 | 77 | Valtteri Bottas | Mercedes | 1:17.123 | +0.555s | 9 |
| 4 | 5 | Sebastian Vettel | Ferrari | 1:17.172 | +0.604s | 15 |
| 5 | 8 | Romain Grosjean | Haas Ferrari | 1:17.192 | +0.624s | 15 |
| 6 | 20 | Kevin Magnussen | Haas Ferrari | 1:17.530 | +0.962s | 15 |
| 7 | 33 | Max Verstappen | Red Bull Racing Honda | 1:17.558 | +0.990s | 12 |
| 8 | 23 | Alexander Albon | Scuderia Toro Rosso Honda | 1:17.864 | +1.296s | 16 |
| 9 | 7 | Kimi Raikkonen | Alfa Romeo Racing Ferrari | 1:17.969 | +1.401s | 17 |
| 10 | 55 | Carlos Sainz | McLaren Renault | 1:18.003 | +1.435s | 17 |
| 11 | 26 | Daniil Kvyat | Scuderia Toro Rosso Honda | 1:18.105 | +1.537s | 17 |
| 12 | 27 | Nico Hulkenberg | Renault | 1:18.350 | +1.782s | 17 |
| 13 | 11 | Sergio Perez | Racing Point BWT Mercedes | 1:18.656 | +2.088s | 12 |
| 14 | 10 | Pierre Gasly | Red Bull Racing Honda | 1:18.693 | +2.125s | 12 |
| 15 | 18 | Lance Stroll | Racing Point BWT Mercedes | 1:18.734 | +2.166s | 16 |
| 16 | 99 | Antonio Giovinazzi | Alfa Romeo Racing Ferrari | 1:18.740 | +2.172s | 14 |
| 17 | 3 | Daniel Ricciardo | Renault | 1:18.974 | +2.406s | 14 |
| 18 | 4 | Lando Norris | McLaren Renault | 1:19.007 | +2.439s | 14 |
| 19 | 63 | George Russell | Williams Mercedes | 1:19.421 | +2.853s | 16 |
| 20 | 88 | Robert Kubica | Williams Mercedes | 1:20.570 | +4.002s | 18 |