Kansas Speedway Set For Track's Final Cup Series Night Race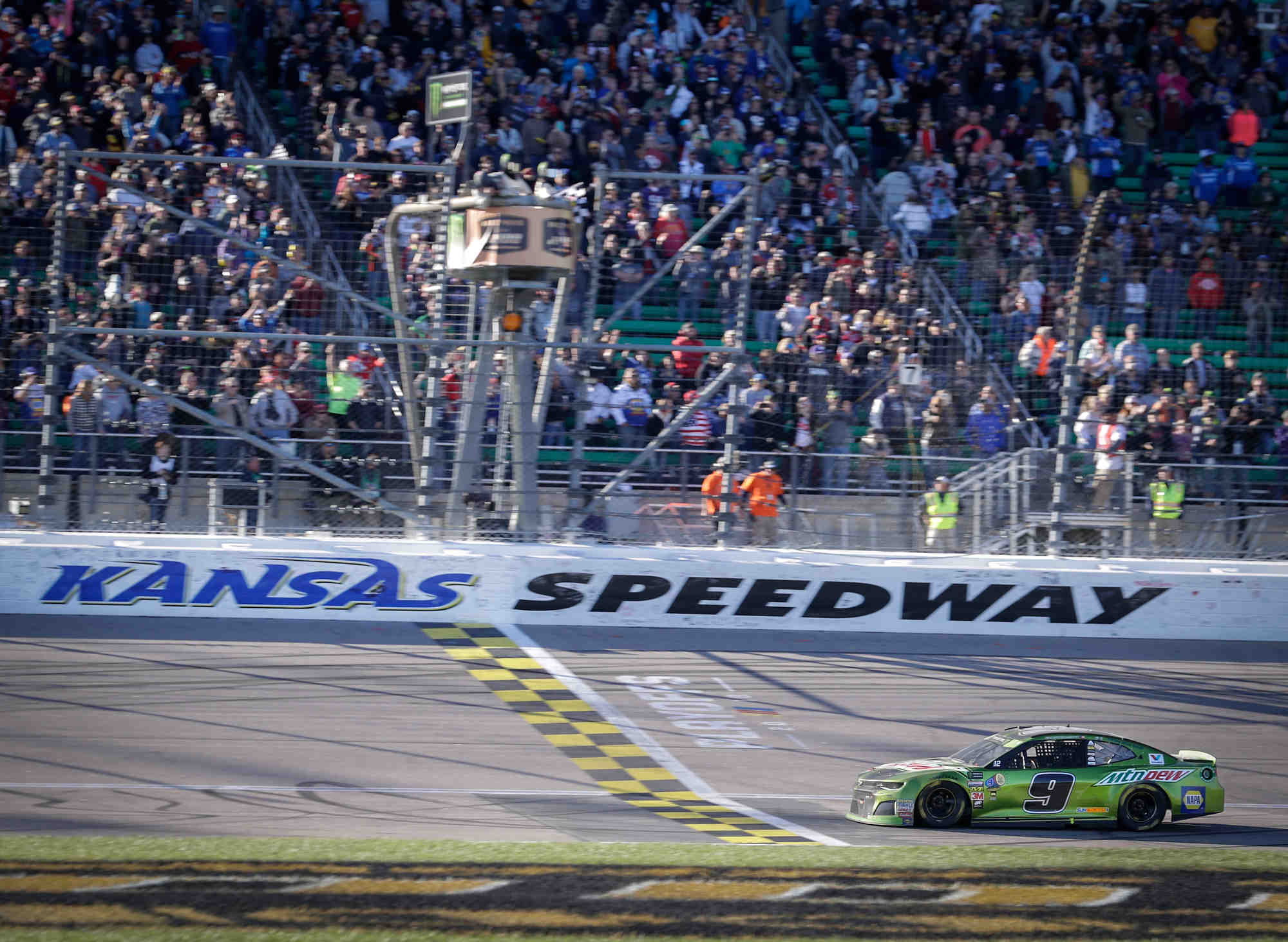 Chase Elliott
Saturday marks the NASCAR Cup Series' last night race at Kansas Speedway for the time being, as NASCAR "moved next year's spring race date" from the night before Mothers' Day to Sunday afternoon the week after Memorial Day, according to Randy Covitz in a special to the K.C. STAR.
Kansas Speedway "sought to move the early May Saturday night date as a way to build attendance," but Fox "didn't want to televise a third consecutive night race following the All-Star and Coca Cola 600 races." ISC and Kansas Speedway in '11 invested about $2M "installing lights at the track."
The only remaining night racing "likely will be the NASCAR Gander Outdoor Truck Series in the spring and the ARCA series race in the fall." Still, having the lights in place "will play a large role in Kansas Speedway maintaining its fall date during the autumn NASCAR playoffs."
Kansas Speedway President Pat Warren said, "I thought there would be much stronger interest in a Saturday night race, but the tradition of NASCAR racing on Sunday afternoon is so strong, and some people feel like Saturday night is a short-track racing night."
He acknowledged TV ratings are "generally better on Sunday afternoons than Saturday night," so unless that trend changes, Fox is "unlikely to want to add more night races." K.C. STAR,