Lauda still not ready for F1 return (2nd Update)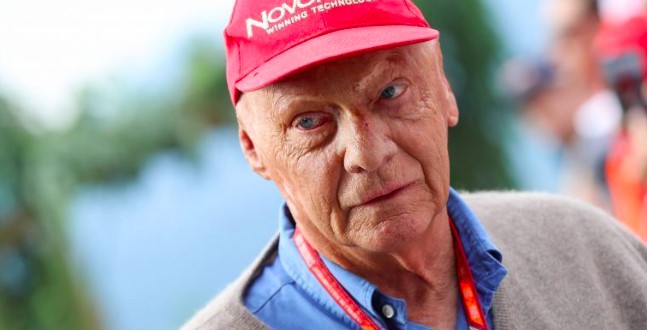 Niki Lauda
UPDATE (GMM) Niki Lauda is still not well enough to return to the F1 paddock.
The F1 legend had actually hoped to return to his duties as Mercedes team chairman in Australia, but he is still recovering from his 2018 lung transplant.
Team boss Toto Wolff said Lauda, 70, will also not be in Barcelona for the first European race of the season.
When asked about Lauda's return, he told Osterreich: "This is not yet an issue.
"I miss Niki and I hope he comes back as soon as possible."
01/07/19 (GMM) Niki Lauda is scheduled to be released from hospital next week.
It's a shot of good news after the Mercedes team chairman was re-admitted to intensive care in a Vienna hospital shortly after New Year, having contracted influenza A.
The 69-year-old F1 legend had been holidaying in Ibiza following his long recovery from a life-saving lung transplant operation last year.
"There was an influenza case in his family, and he is treated in an intensive care unit with us," a spokeswoman for the AKH hospital in Vienna confirmed.
Osterreich newspaper said Lauda should be able to leave hospital "in three to four days".
This has now been confirmed.
The AKH spokeswoman told us: "His release is planned in the course of next week."
01/06/19 Formula 1 legend Niki Lauda has taken a step back in his recovery from a lung transplant which he received last year, and has been admitted back to intensive care in hospital after suffering from the flu over the festive period.
However, progress enabled the three-time world champion to travel to Ibiza in December where he unfortunately contracted a flu virus while celebrating Christmas with his family, a state of affairs that was bad news for Lauda's vulnerable immune system.
According to a report the Krone, the former driver was transported earlier this week back to the intensive care unit of Vienna's AKH hospital.
Lauda, who will be 70-years-old on February 22, had tentatively scheduled a return to the paddock for Melbourne, but that target may have to be pushed back following his latest medical setback.