Watch Tesla Model 3 autonomously picking up owner in parking lot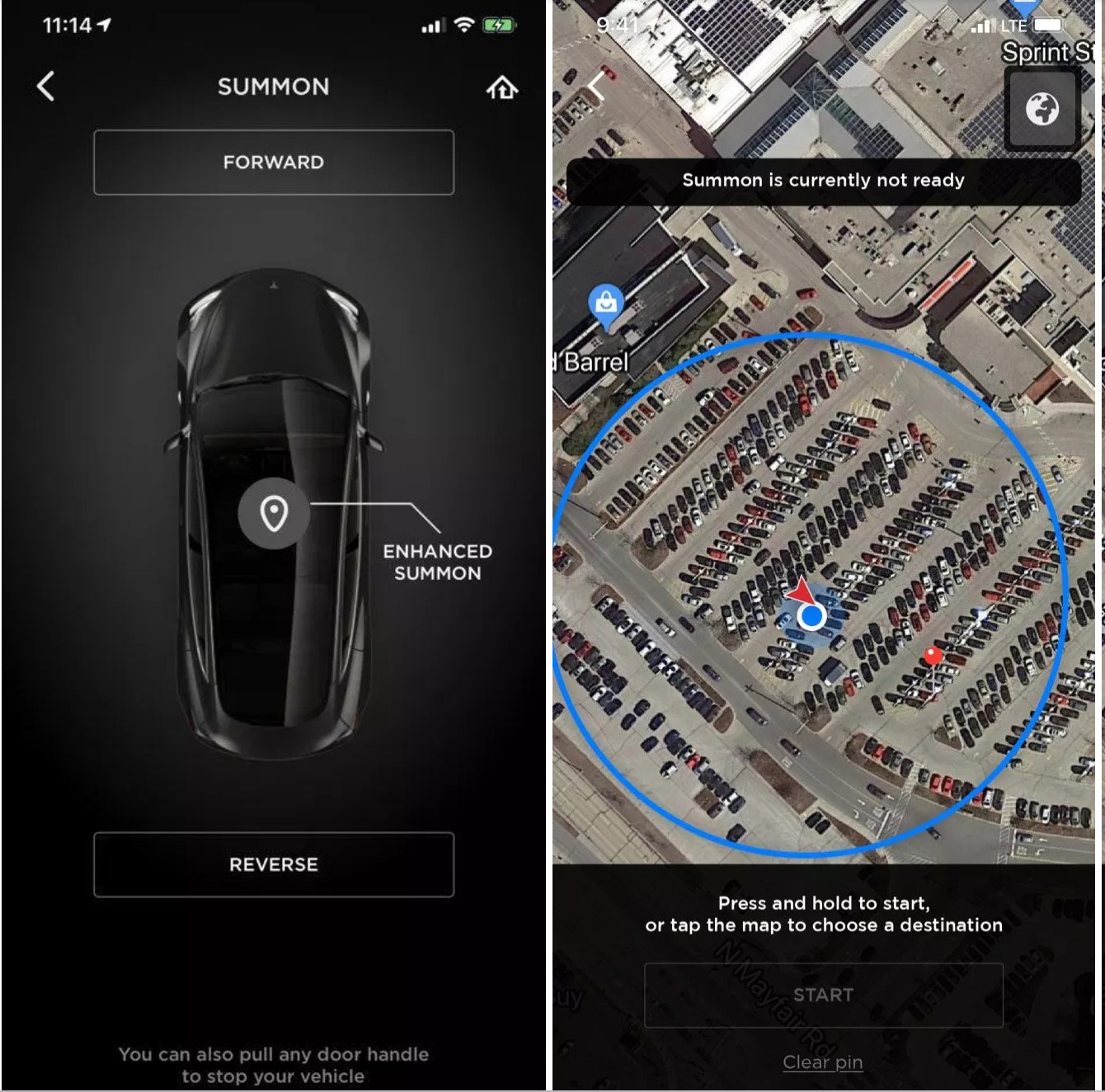 Watch video below
Tesla is currently working on a new version of its Summon feature that enables its vehicles to autonomously navigate parking lots and pick up their owners on request.
The latest version is becoming impressive as an owner demonstrated the capability in a crazy (yet low quality) video of his Model 3 picking him up.
Tesla built the feature on top of its existing 'Summon' feature, which has been limited to just moving back and forth to get in and out of parking situations.
Enhanced Summon enables Tesla vehicles to autonomously navigate much more complex parking lot situations than just moving forward or back.
In the beta release notes, Tesla describes Summon as "a parking assist feature that helps you bring your car towards you or towards the destination of your choice by navigating out of parking spaces and maneuvering around objects as necessary."
When you have the update in your car and the latest mobile app update, you start seeing an updated 'Summon' tab that not only includes the usual 'Forward' and 'Reverse' actions but also 'Enhanced Summon':
Once you press on 'Enhanced Summon', you have the choice between 'FIND ME', which will prompt your car to go to your location based on your phone's GPS, or to drop a pin to have your car drive to a location.
Those two options only work if your location or the pin is within 150 feet of the car.
In March, CEO Elon Musk said that Tesla would gradually start rolling out the new feature to more owners.
The feature has been delayed and it is still mostly limited to some beta testers. Based on feedback we received from some of them last month, the feature is kind of a 'hit or miss'.
Depending on the situation, it can work well, but the vehicle sometimes gets stuck as it's being overly careful in certain situations.
Tesla has been improving on the features and now some of the beta testers are seeing some more impressive capability out of the new Advanced Summon.
One of them posted a video of a Model 3 autonomously getting out of a parking lot and navigating it back to the owner while having to deal with 2 different vehicles driving around the parking lot