NASCAR Atlanta Nationwide Preview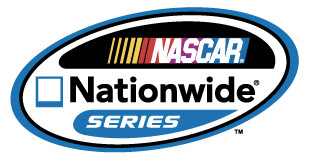 Following a very intense, not to mention slightly wet, weekend in Montreal-Canada, NASCAR's Nationwide Series will rejoin their Sprint Cup counterparts this weekend in Atlanta-Georgia for Saturday's running of the Degree V 12 300.
SOME PRE RACE NOTES OF INTEREST
For series regular John Wes Townley Saturday's race is a homecoming and became an opportunity for the young driver and his team to support an important cause that means a lot to them. The Watkinsville-Georgia native, and driver of the #09 Zaxby's/RAB Racing Ford, spent Wednesday afternoon visiting Children's Health Care Atlanta. He appeared on a closed circuit television and explained the duties of a NASCAR drivers to a large group of children. Afterwards he made some personal visits where he did some coloring and played some games with the kids.
On Thursday Townley teamed up with Matt Stinchcomb, a former University of Georgia football standout as well as a former NFL player with the Tampa Bay Buccaneers and the Oakland Raiders. The two men met at a Zaxby's Restaurant to help raise funds for the Children's Tumor Foundation-CTF. Townley, Zaxbys and RAB Racing are currently raffling off a racing helmet, signed by top NASCAR drivers, that will also benefit the CTF. The raffle continues through September 7th and you can dial up the team's official website for complete details.
************
In yet another heart warming cause Brian Keselowski, driver of the #26 Fischer Honda Dodge, is campaigning to raise funds for medical bills recently incurred by rising AMA Motocross star Justin Weeks who sustained serious injuries from an August 30th crash while participating in a race at Freeland-Michigan. Weeks reportedly has no feeling from the chest down and also suffered a broken jaw.
Keselowski is currently running a website, www.justinweeks381.com, asking his fellow fans of motocross racing to consider helping the rider with rising medical bills. He will also be promoting the website on his race car during Saturday's race at the Atlanta Motor Speedway.
*************
On the subject of needing some help that certainly applies to NASCAR Nationwide Series veteran, and ageless wonder, Morgan Shepherd who finds himself standing at a financial crossroads with his self owned race team.
Shepherd's failure to make the starting field for last Sunday's Nationwide Series race at Montreal was the catalyst for the financial woes. Last Monday Shepherd had no choice but to lay off both the shop and track personnel including his crew chief Morris Van Fleet. Morgan Shepherd Racing is now reduced to the driver, one shop mechanic and one track crew member. It's likely that some members of Sprint Cup teams, and long time admirers of Shepherd, will volunteer to help with the pit road duties during Saturday's race.
But the financial crunch is another matter. Shepherd has made it clear that if a sponsor package doesn't develop soon, or if the team fails to qualify for the Atlanta race, then a very tough decision regarding the future will have to be made sometime next week.
************
Yet another NASCAR Nationwide Series veteran pondering his future is Jason Keller the long time driver of the #27 Ford fielded by Baker Curb Racing. In recent days Keller announced that he was an official free agent. This occurred following an announcement from his team owners that their long time sponsor, Kimberly Clark Products, was leaving to sign on with driver Marcos Ambrose and his NASCAR Sprint Cup team owned by JTG Daughtery Racing. Keller said he has been talking to some other team owners about the 2010 season while waiting to see if Baker Curb can land another sponsor.
***********
Joey Logano will be making his official Nationwide Series debut at Atlanta Motor Speedway although he has raced there with his Joe Gibbs Racing Sprint Cup team earlier this year. Logano will have his usual Gamestop sponsorship on his car. But he will also have a second sponsor for Saturday's race. It's "The Beatles: Rock Band." That's a newly released music video game by Harmonix Music Systems and published by MTV Games.
But you almost have to wonder if someone had to explain to the young, 19 year old, driver exactly who the Beatles were. In turn you have to wonder if Logano, and Joe Gibbs Racing, are aware that they are promoting a new product that will directly benefit the estate of the late Michael Jackson. MJ pulled off a major coup many years ago by scoring a business deal that netted him the publishing ownership of the John Lennon and Paul McCartney music catalog. By the way here's a health and safety tip for you. Don't even think of mentioning that music catalog to Sir Paul McCartney. It's reportedly still an extremely sore subject with the "cute Beatle."
*************
THE RACE BREAKDOWN
The Degree V 12 300 is 195 laps/300.3 miles around the Atlanta Motor Speedway's 1.54 quad oval.
The race has 48 entries vying for their share of a purse worth $1,151,315. From that entry list 17 teams are on the "go or go home" list meaning they do not have a guaranteed starting spot based on NASCAR Nationwide owner's points and must race their way into the 43 car field based on their qualifying speed.
There are 13 "Insurance Whackers", or Sprint Cup drivers and teams doing double duty this weekend, entered in the Nationwide Series race on Saturday. Some of these significant entries includes Dale Earnhardt Jr who will be in the #5 JR Motorsports Chevrolet that he co owns with Rick Hendrick. The race sponsor, Degree, is also backing this ride.
Two Cup drivers from Richard Petty Motorsports are also entered in this race. Reed Sorenson will be making a return appearance behind the wheel of the #1 Miccosukee Indian Gaming Chevrolet owned by James Finch. Meanwhile his RPM team mate, Kasey Kahne, will be making his third Nationwide Series start of the season driving the #32 Braun Racing Toyota with sponsorship from Fritos.
Also representing the Toyota effort will be Brian Vickers who will be piloting the Dollar General Stores ride for Braun Racing. Needless to say Kyle Busch, and his NOS Joe Gibbs Racing Toyota, is expected to be a huge factor in this race.
Greg Biffle, Carl Edwards and David Ragan will represent the Roush Fenway Ford group. Biffle won this race in 2003 while Edwards won the Nationwide Series race in 2005.
Jeff Burton and Kevin Harvick, Richard Childress Racing team mates from the Cup side, are also entered in this race. Burton will drive the Childress owned #29 Holiday Inn Chevrolet. He has an outstanding record in this race having won it back to back in 2006 and 2007. Harvick will be in his self owned #33 Jimmy Johns Chevrolet. Saturday's race will mark the 250th start for Kevin Harvick Inc in the Nationwide Series.
************
In the Nationwide Series championship points standings Kyle Busch and Carl Edwards are still one-two. As recently as two weeks ago Busch held a 339 point lead over Edwards. But in the recent past Edwards has trimmed that lead to 192 points thanks primarily to his Nationwide Series win at Montreal last Sunday. With ten races left on the schedule it's still too early to start engraving a name on the trophy.
***********
In the Raybestos Rookie Of The Year standings Justin Allgaier, from Roger Penske Racing, holds a ten point lead over Brendan Gaughan who represents Rusty Wallace Racing.
Kyle Busch's solid season in the Nationwide Series this year has allowed Toyota to top the manufacturer's championship standings with 171 points. However Chevrolet is still in the picture with 152 points. Ford and Dodge round out the standings with 149 and 78 points respectively.
***********
THE TELEVISION BREAKDOWN
The officials at ESPN has decided to return to their "Back Seat Drivers" concept for Saturday's race at Atlanta. This format features five NASCAR champion drivers and crew chiefs handling the broadcast duties without the presence of a traditional play by play announcer. The sports network introduced this concept at the Michigan race last month and it gathered a lot of positive feedback.
Champion crew chiefs Tim Brewer, Ray Evernham and Andy Petree will join champion drivers Dale Jarrett and Rusty Wallace in the broadcast booth.
The Degree V 12 300 will be broadcast live by ESPN2 beginning at 630 pm eastern time.