Iowa: NASCAR Nationwide Preview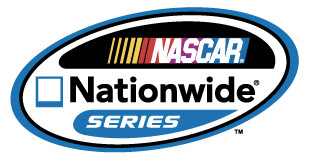 NASCAR's Nationwide Series gets another opportunity to shine on their own merits this Saturday with another stand alone event where it will be the sole focus of attention. The series will be making its official debut at the beautiful Iowa Speedway this Saturday when the green flag falls on the U.S. Cellular 250.
SOME PRE RACE NOTES OF INTEREST
With the NASCAR Sprint Cup teams busy racing at the Pocono Raceway in Pennsylvania this weekend there won't be a huge influx of Cup drivers and teams visiting the Nationwide Series event in Iowa. That raises the possibility for series regulars to rise and shine and possibly win this race.
But there are three Cup regulars who will be in both Pennsylvania and Iowa this weekend. The first two are both obvious and well known . Kyle Busch, of Joe Gibbs Racing, and Carl Edwards, of Roush Fenway Racing, are running the full schedule in both series this year. The two drivers are currently running one-two in the championship points standings. Going into the Iowa race Busch holds a rather commanding 192 point lead over Edwards.
Joining them for the Iowa race will be Cup regular Kevin Harvick who will be driving a Chevrolet prepared by his own team Kevin Harvick Inc.
With the busy schedules from both race tracks the commute for the three drivers from Pennsylvania to Iowa and back could get a little tight. Needless to say they are going to need some back up. Gibbs development driver Jeremy Clements will be on hand to practice, and possibly even qualify, Kyle Busch's Toyota. California driver Auggie Vidovich will be making the flight to Iowa to shake down Carl Edwards' Ford. Kevin Harvick will have his own development driver, Cale Gale, to back up his Iowa effort.
It's very likely that the three Cup drivers will have to start the Nationwide Series from the rear of the field because the back up drivers will likely have to qualify their cars. The Friday and Saturday schedules between the two speedways, and the two time zones, are just too tight.
************
Saturday's Nationwide Series race will be a case of show and tell for driver Scott Lagasse Jr who will be soon looking for a new ride. Sadly, it appears that the Iowa event will be the last appearance for the young driver of the CJM #11 Toyota. It appears that the team owners will be looking to the ARCA/ReMax Series for a replacement driver. The name Justin Lofton, an impressive young man who has already won two ARCA events this year, appears to be the front runner for the job.
However the really interesting part of this story involves the team's sponsor: America's Incredible Pizza Company. The company logo will be in place for Saturday's Iowa event but it remains to be seen if it will remain there. It appears that the pizza company really likes their relationship with Lagasse. In a recent release a company spokesman said "we will continue our branding with Scott through new store openings and other promotions."
That opens the possibility that Lagasse, believed by many to be an up and coming driver, could be available with a major sponsorship deal in his hip pocket. That's going to loom large towards finding another Nationwide Series ride.
***********
THE TRACK BREAKDOWN
The beautiful Iowa Speedway has a very unique aspect to its history. It's the first major racing venue that is driver designed. That driver is former NASCAR champion, turned team owner and ESPN broadcaster, Rusty Wallace.
Rusty Wallace and Associates did an incredible job designing a motorsports complex that has multi track capabilities that can handle a variety of race formats including road course events.
The speedway oval is seven-eighths of a mile and offers an extremely fast racing surface Another design aspect, that make the racing there exciting, is the progressive banking in the track's four corners. The banking ranges from 12 to 14 degrees from bottom to top.
The speedway currently seats 25,000 with plenty of room for expansion to accommodate future growth. Don't be too surprised to see that Saturday's race is a sell out.
***********
THE RACE BREAKDOWN
The U.S. Cellular 250 has 51 official entries. From that group 21 of the teams are on the "go or go home" list meaning they are outside of the NASCAR Nationwide Series' top 30 in owner's points and must earn a starting berth based on qualifying speed. That's going to mean that Saturday afternoon's qualifying session will be get rather intense.
The race will be aired by the ESPN Network at 4 pm eastern time.