Trump honors Logano and Penske at White House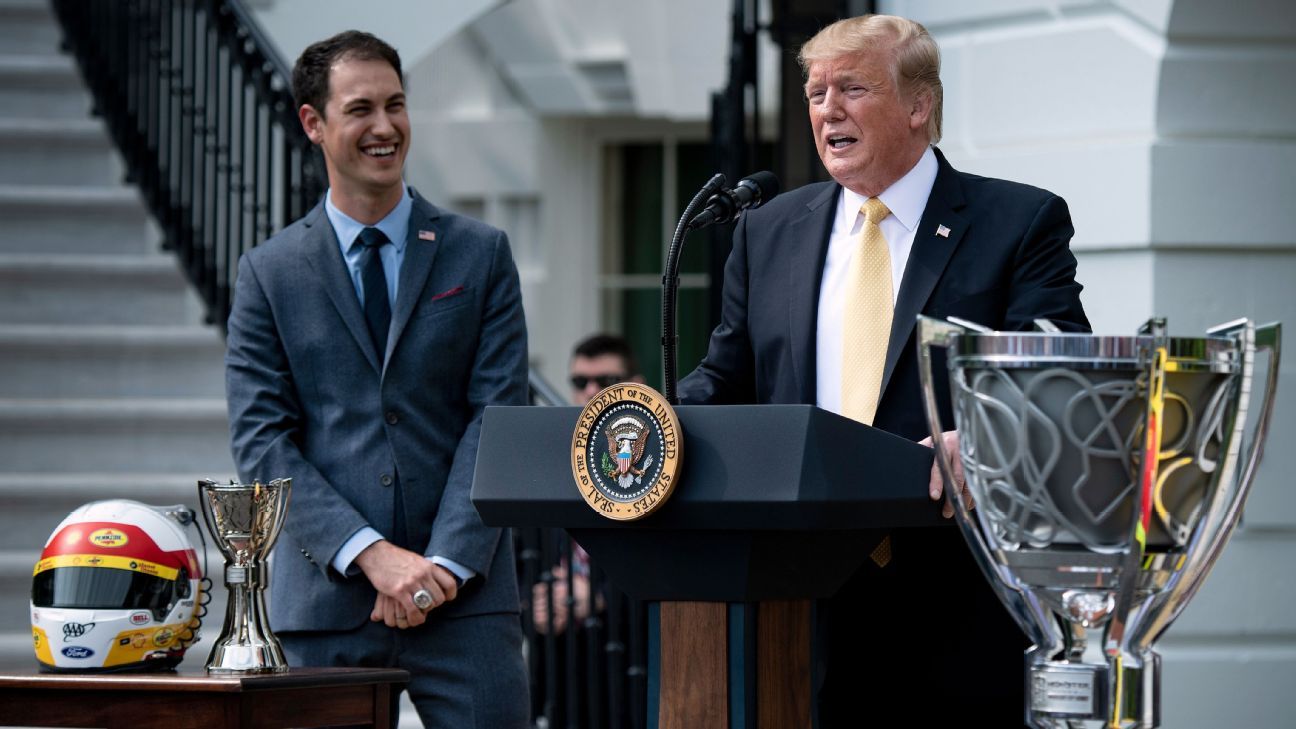 Logano and Trump
President Trump honored NASCAR championship driver Joey Logano on the White House South Lawn Tuesday afternoon. Logano is the winner of the 2018 NASCAR Cup Series.
Mr. Trump told Logano he would give him a personal tour of the Lincoln bedroom, calling the room very "special."
Logano posted a picture of himself and his wife, Brittany, at 1600 Pennsylvania Ave.
Mr. Trump invited NASCAR Cup Series Champion Martin Truex Jr. to the White House last year, too.