NASCAR confiscates part from Austin Dillon's car (Update)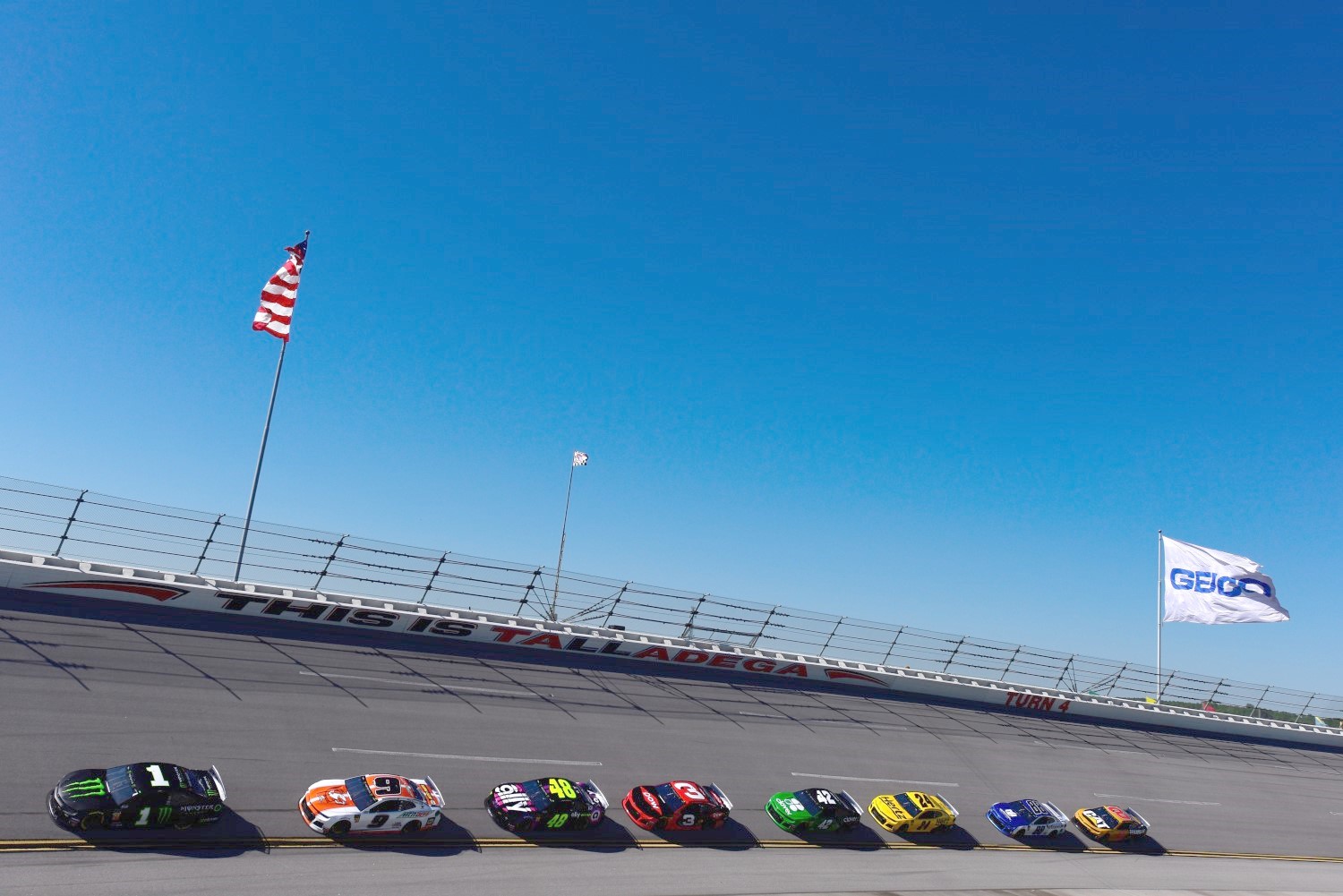 Austin Dillon 4th in line
UPDATE Austin Dillon and Richard Childress Racing received the first major post-race penalty of the NASCAR season on Tuesday for violations from the GEICO 500 weekend at Talladega Superspeedway.
NASCAR officials issued Dillon's No. 3 team an L1-level penalty for a rear deck lid that did not comply with the NASCAR rule book, discovered prior to Busch Pole Qualifying on Saturday.
Competition officials determined that body filler, colloquially known as Bondo or repair putty, was added to the deck lid and confiscated the illegal part as a result.
Dillon has been docked 10 driver points and car owner Richard Childress has been docked 10 owner points as part of the penalties issued by NASCAR.
Crew chief Danny Stockman was also fined $25,000 and car chief Gregory Ebert has been suspended for one Monster Energy NASCAR Cup Series points event.
Pending a potential appeal, Ebert could sit out for this weekend's Cup Series event at Dover (Del.) Int'l Speedway, the next event on the calendar for NASCAR's top division.
04/27/19 Austin Dillon faces possible penalties after NASCAR confiscated the rear deck lid of his car.
NASCAR said Saturday penalties could be announced as early as post-race Sunday night at Talladega Superspeedway for the noncompliant part on Dillon's No. 3 Richard Childress Racing Chevrolet.
Dillon, the 2018 Daytona 500 winner, drives for his grandfather Richard Childress as nepotism is rampant in NASCAR.
He is coming off a sixth-place finish at Richmond and won the pole at Auto Club Speedway this season. Dillon is 14th in the Cup series standings.