Hamilton feels for Leclerc after 'painful' mistake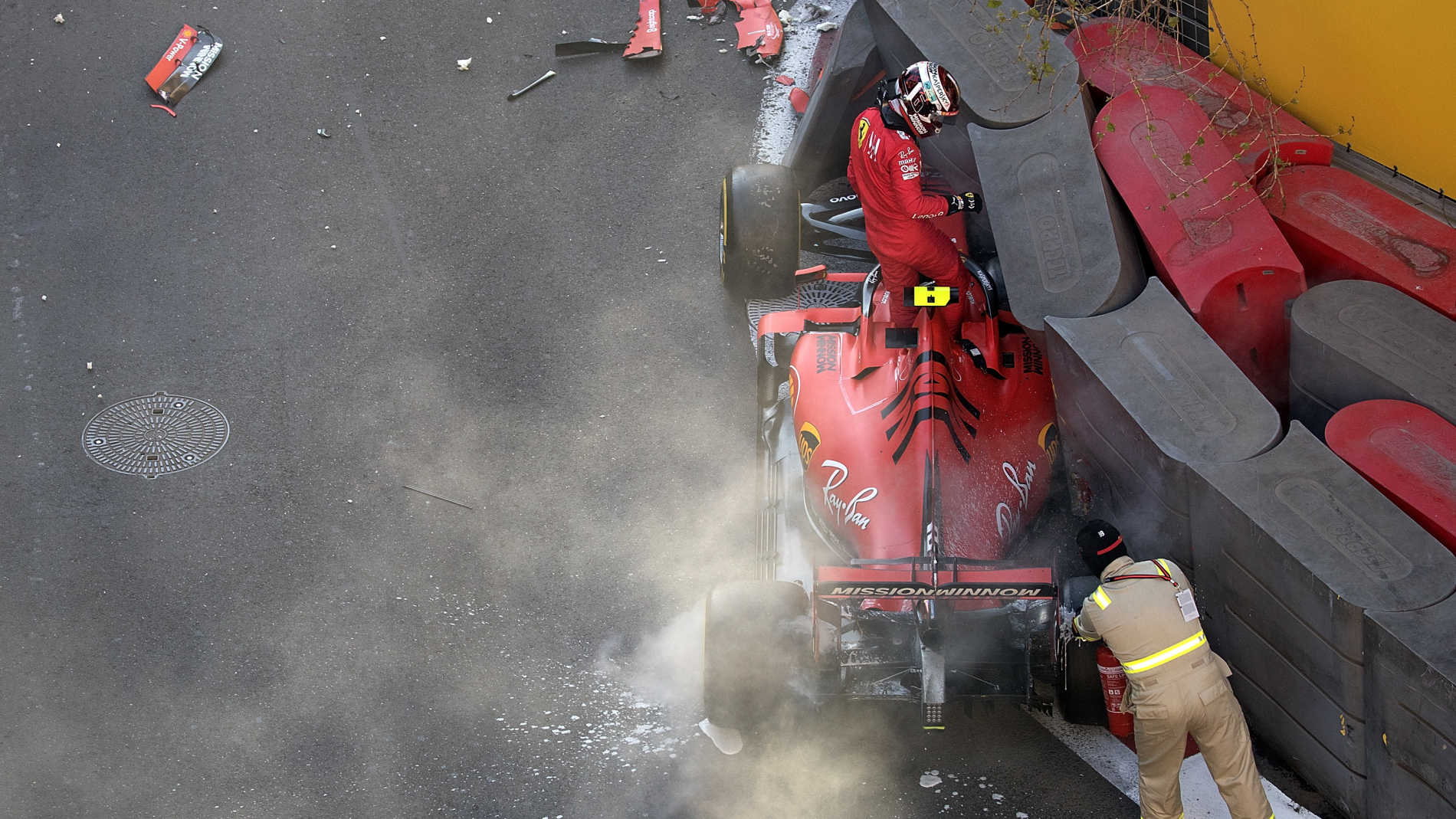 Leclerc climbs from car
(GMM) Lewis Hamilton says he understands why Charles Leclerc was so hard on himself after crashing out of qualifying in Baku.
The young Ferrari driver looked on course for pole on the tough Azerbaijan street track until he crashed into the barriers.
"I'm stupid. I'm stupid. I'm stupid," Leclerc said on the radio afterwards.
On social media, he called himself "useless", and told reporters that Ferrari "deserves better".
Hamilton, a five time champion, says he understands how "painful" a mistake like that can be.
"I'd be the same," said the Mercedes driver.
But the Briton also thinks Leclerc will get better at dealing with mistakes as he gets older.
"There's a lot of pressure around a track like this, on his young shoulders, so it's totally normal," said Hamilton.
Even Sebastian Vettel, Leclerc's number 1 teammate, had sympathy with Leclerc but he also said being hard on yourself is part of being a F1 driver.
"Being critical I think is also the reason why he's here, why we're here," said the German.