Morning Update from Indianapolis 500 Testing –2nd Update
UPDATE
The rain is now steadily falling at the Speedway. Race control just announced that the track will have to be dried before any activities resume.
04/24/19 UPDATE With 11 minutes into the veterans session, moisture forced a yellow flag. Ed Carpenter, the 2017 and 2018 pole sitter for the 500, is on top of the charts. Marco Andretti, driving a red number 98 honoring his grandfather's win here in 1969, is second fastest.
Only half of the 20 drivers in this session posted a time.
We have been told that there is too much moisture on the track at the moment and we will have an update in an hour.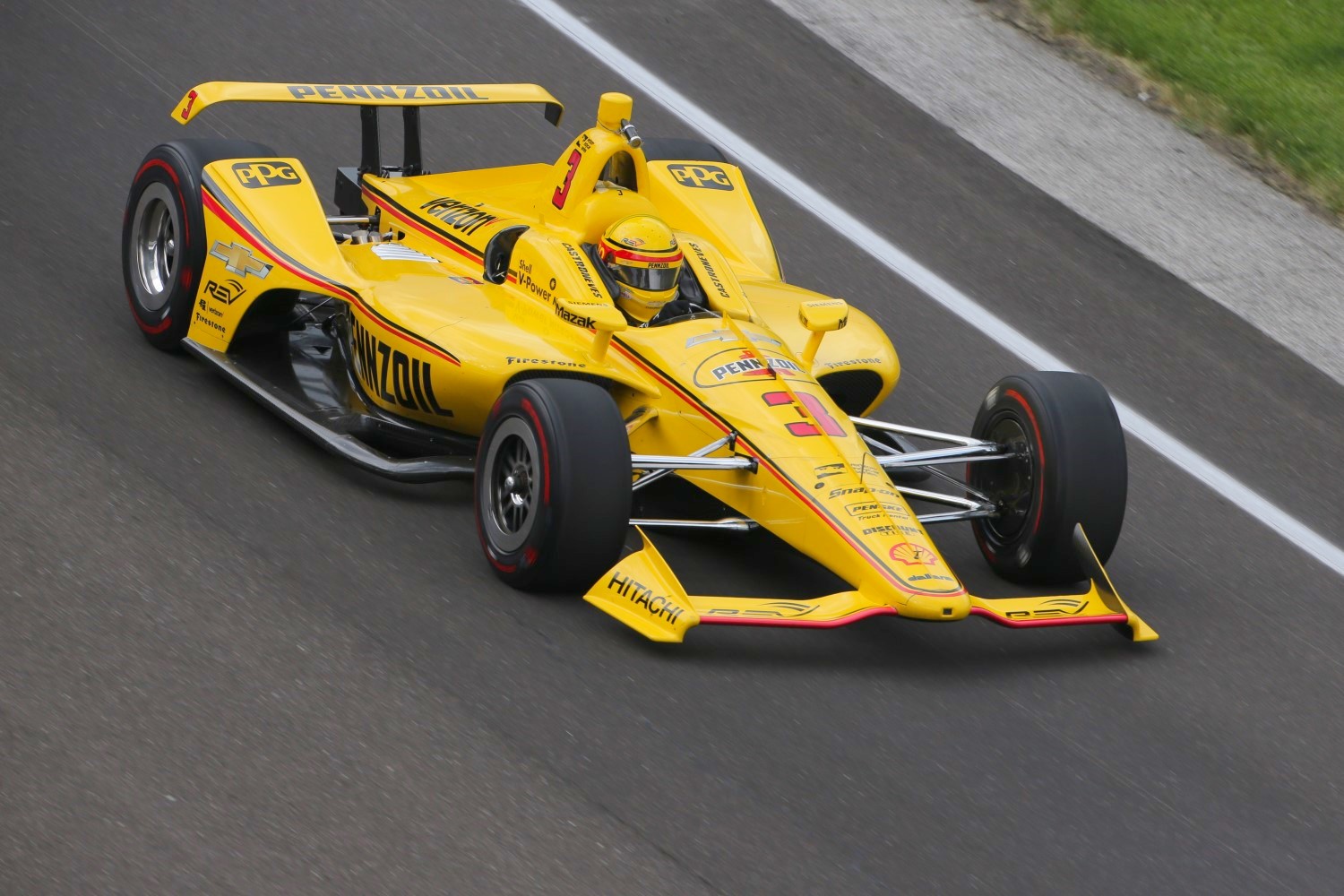 Castroneves going for 4th win
04/24/19
Good morning from the famed Indianapolis Motor Speedway. It is not the ideal day for running at 200 mph. It is 50 degrees under cloudy skies. A bit of sprinkles happened at 9:30 in Gasoline Alley but that did not continue. Temperatures are expected to be in the low 60s later today.
Today's schedule is 11am to 6 pm. The veterans will take to the track at 11 am for two hours. Rookie orientation program and refresher tests are from 1-3 pm. Then all participants are allowed to be on track from 3-6pm.
This morning IndyCar announced the Advanced Frontal Protection (AFP) which is installed on every car today and will be used for the rest of the season. The AFP is the series answer to driver protection for preventing injuries and fatalities that happen with an open cockpit. Dallara is the manufacturer of the AFP which weighs 2.8 pounds. Reinforcements to the monocoque where the bracket is mounted add another 2.1 pounds. The cost for the device is $5,000.
Jay Frye met with the media this morning and Helio Castroneves' car was displayed for everyone to see the AFP. Frye,President of IndyCar, stated that this solution is the first step to other safety devices still in the works.
Lucille Dust reporting from The Indianapolis Motor Speedway