First sign it's almost May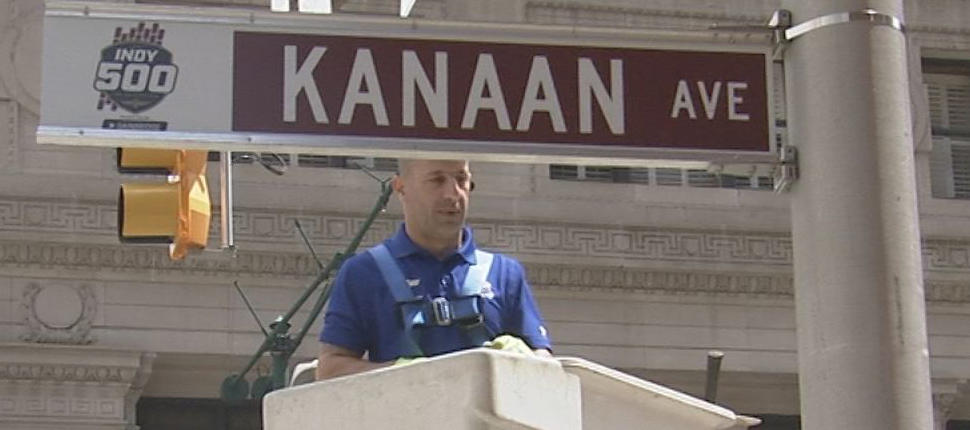 Indy 500 winner Tony Kanaan unveils "Kanaan Avenue" sign. (WTHR Staff)
We know it is still April, but today we saw a sign that the month of May is arriving in Indianapolis. Yes, a sign…literally.
Indianapolis 500 winner Tony Kanaan took part Monday in a street sign takeover.
He renamed the southwest corner of Washington Street and Meridian Street in Indianapolis as "Kanaan Avenue."
More of those driver and race signs will be going up in the coming days. WTHR