IndyCar Long Beach TV Rating (Update)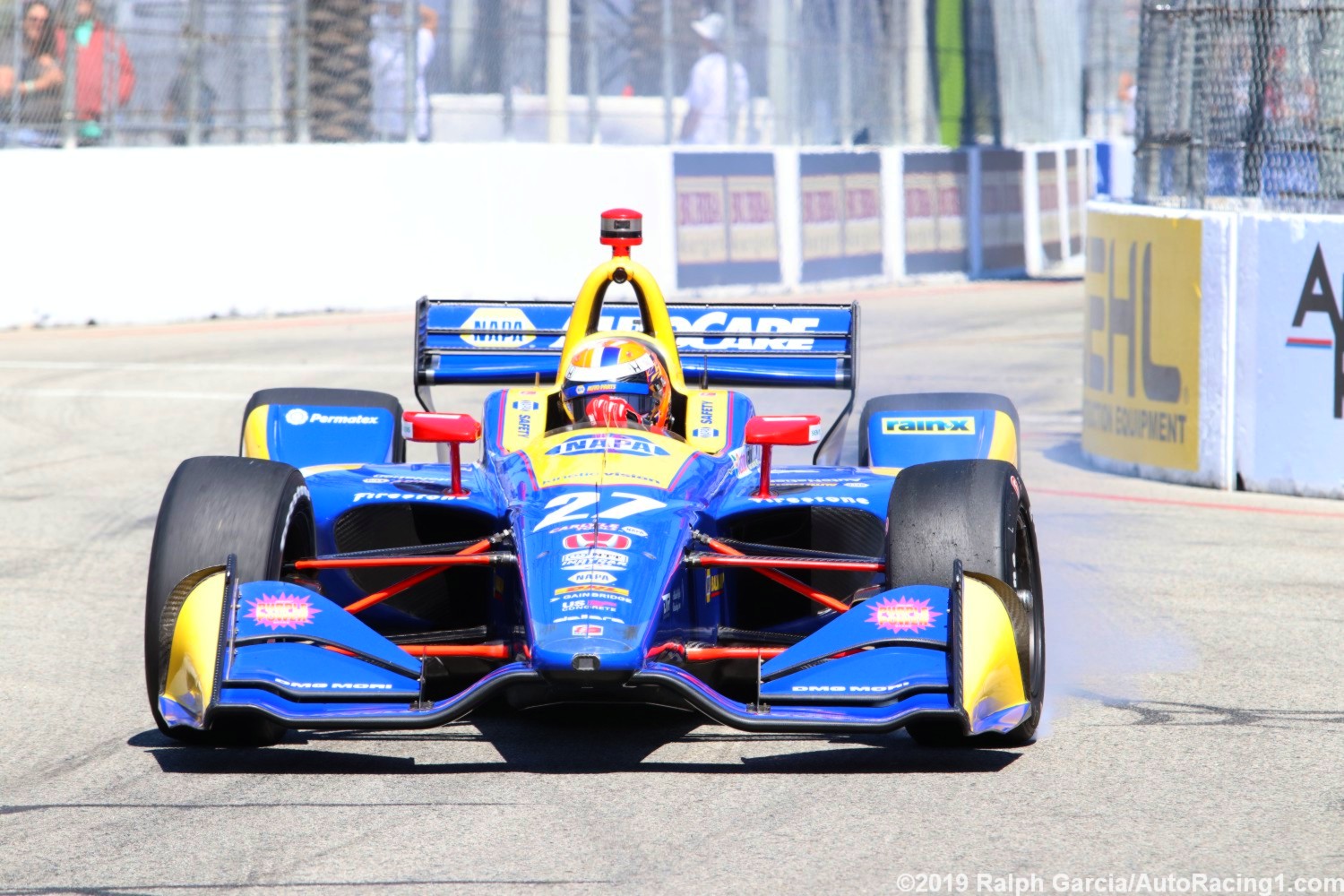 Race winner Alexander Rossi dominated but the good news is that this year's number were up.
UPDATE The final TV Rating for the Acura Grand Prix of Long Beach on NBCSN was a horrible 0.28, but it was up 16.7% from last year's even more horrible 0.24 final TV rating.
This year 436,000 total viewers tuned in to the NBCSN broadcast, but only 92,000 between the age of 18-49, which is the age group sponsors look at. Those number also are up from last year's 370,000 and 82,000 respectively.
So some good news after the first three races were down, but we were promised much bigger numbers now that NBC has all the races. Let's hope that the races on NBC show some big increases so that IndyCar gets the exposure it deserves.
But IndyCar Manages to piss off the Mexicans
Norris McDonald wrote: "As part of its strategy to increase engagement with fans in Latin America, IndyCar will live stream all 2019 NTT IndyCar Series race on IndyCar.com in Mexico and select markets in Central and South America, excluding Brazil."
So folks in Mexico and those other Latin American countries got to watch the IndyCar races in St. Pete, Austin, Tex., and Birmingham, Ala., free of charge, simply by clicking on an icon on the IndyCar.com website.
Until this weekend. In a release Friday, IndyCar said:
"On the day that NTT IndyCar Series sensation Patricio O'Ward impressed again by posting the fifth best lap of practice for the Acura Grand Prix of Long Beach, online streaming video service Claro was named by IndyCar to take over livestreams of series races in O'Ward's native Mexico and 11 other Latin American nations beginning with Sunday's race. In Mexico, it will cost 779 pesos (about US$47) to subscribe to the service.
I would imagine that the reaction south of the U.S.-Mexico border was roughly the same as it was in Canada. 1) people are very unhappy. 2) they didn't – and won't – do it. So, in a matter of weeks, IndyCar has managed to anger large numbers of its followers in the Western Hemisphere.
And as a friend of mine said in an email Saturday: "Maybe by next year, if they try hard enough, they can piss off the entire fan base."
04/15/19
NBCSN earned a 0.32 overnight rating for yesterday's NTT IndyCar Series Acura Grand Prix of Long Beach, up slightly from a 0.30 overnight for last year's race.
The race got a 0.27 in '17, a 0.37 in '16 and a 0.32 in '15.
The Acura Grand Prix of Long Beach "shone brightly once again" yesterday with event President & CEO Jim Michaelian estimating a "boost in weekend attendance — to 187,000 from last year's 185,300." The 45th edition was "contested on a beautiful day to be outside and in front of a crowd that was comfortably full" with "very few empty seats."
This year's race brought change as Toyota "ended its long-time association." Michaelian "found a new sponsor, Acura, and has a multiyear contract with the brand." He "added new auxiliary sponsors this year, too" L.A. DAILY NEW