Chinese GP: Mercedes tries to cheat and gets caught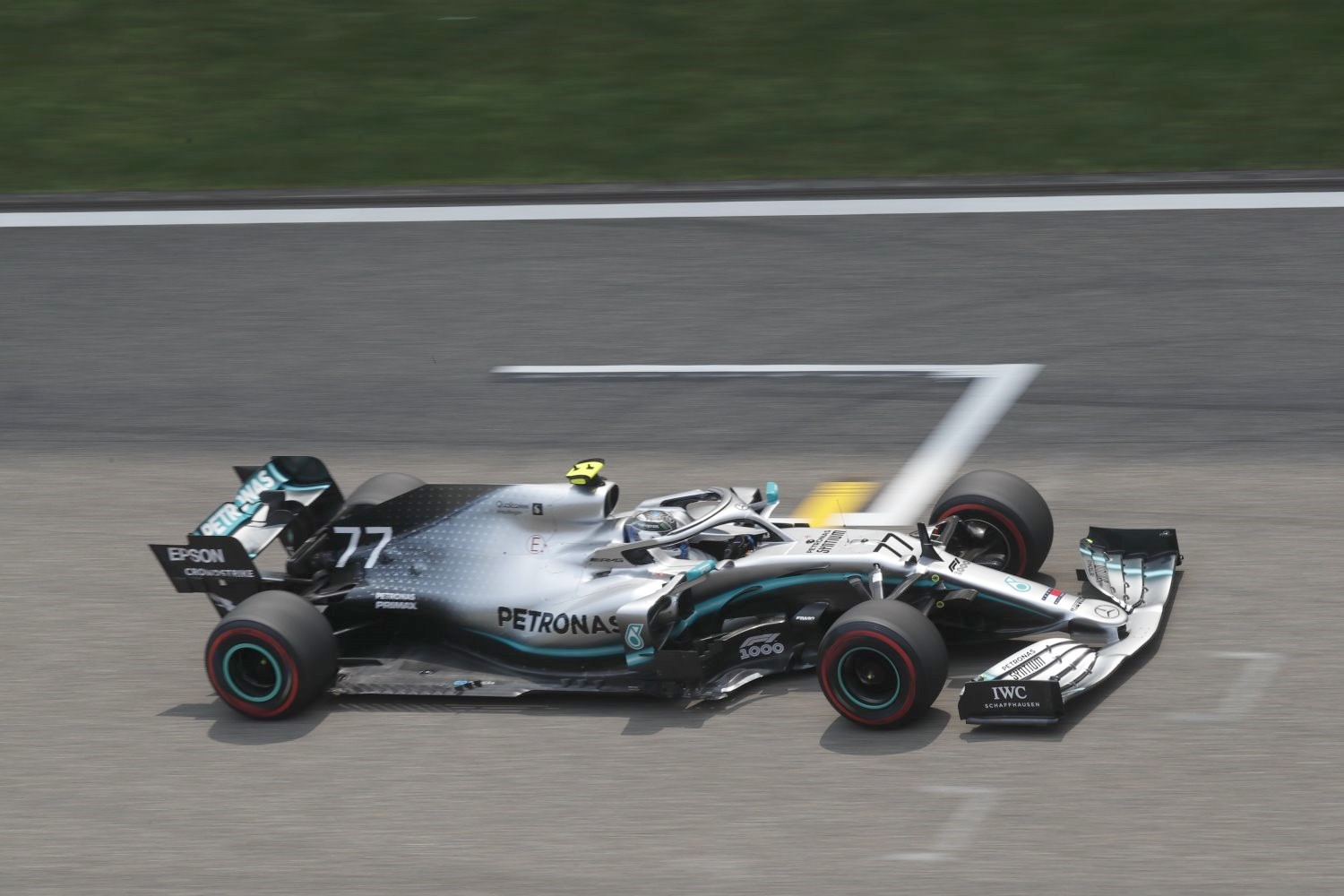 Valtteri Bottas
(GMM) Mercedes in Shanghai had to tweak a new front wing design after the FIA declared it illegal.
Auto Motor und Sport confirmed that the German team had to add a small piece to the endplate because its original shape did not conform to the regulations.
Reportedly, Red Bull and Williams made similar tweaks earlier this season.
Mercedes' new wing coincided with an apparent return to Ferrari's pace for the reigning champions, with Valtteri Bottas looking fastest in China.
However, Toto Wolff said he thought one particular lap done by Sebastian Vettel in practice was "frightening" in terms of Ferrari's straight line speed.
Red Bull is also right back on the pace this weekend.
"There was something wrong with our aerodynamics, but we corrected it at the test without having to build new parts," confirmed Dr Helmut Marko.
"In Barcelona a permanent solution is coming."
However, the Red Bull official said neither Honda nor Mercedes can cope with the straight line speed being produced by Ferrari.
"I don't know what they are doing," Marko said. "But it cannot be the engine alone. Maybe they have something that reduces the drag on the straights."
So far in Shanghai it has been a difficult weekend for Lewis Hamilton, who said on Friday: "I'm trying to find out what the hell is going on with my car."
But his Mercedes teammate, Bottas, is targeting pole.
"Ferrari has an advantage on the straights, but we can see that in most corners we are faster," said the Finn.