Thursday Media Highlights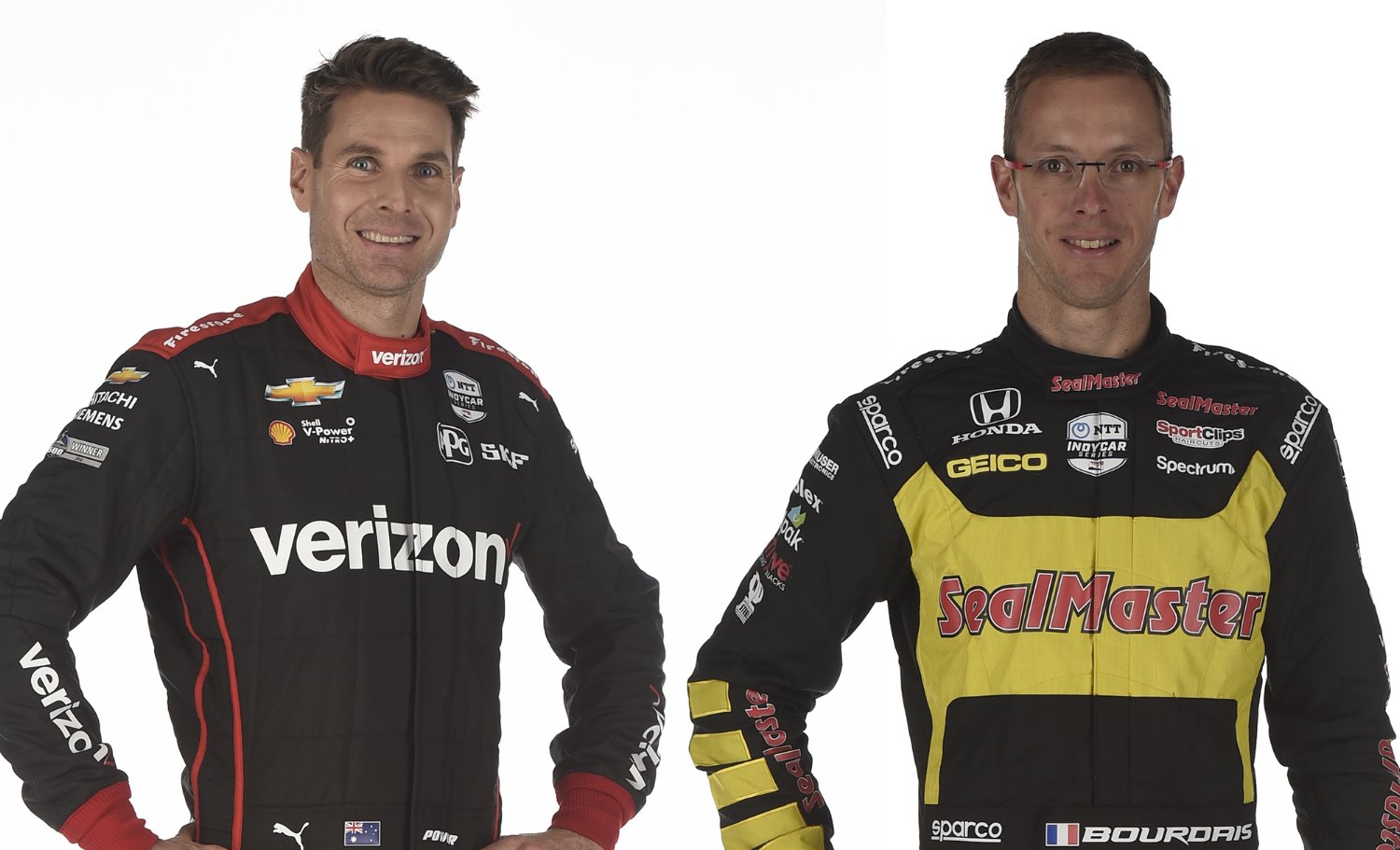 Walk of Fame Inductees
Hello from California where this weekend the Acura Grand Prix of Long Beach will take over some streets in town. The weather is typical for this part of the country, sunny and temperatures in the low 70s predicted for the entire weekend.
The F1 series took to the streets of Long Beach for the first race in 1975. This weekend will be the 36th IndyCar event on this historic street circuit. Mario Andretti, driving in the first IndyCar race in 1984 on the streets of downtown claimed the win. Andretti also won in here in his F1 car in 1977.
The Walk of Fame ceremony started at 11 am. Current drivers Sebastien Bourdais, who won here in 2005, 2006 and 2007, and Will Power, who won the 2008 and the 2012 race, were both inducted into the elite members of the group. Jim Michaelian, President and Chief Executive of the Grand Prix Association of Long Beach, introduced the drivers and promised them that when they retire from racing, the medallion that is cemented into the sidewalk will be dug up and updated with their careers stats.
Sebastien Bourdais, who drives the number 18 for Dale Coyne Racing with Vasser/Sullivan, stated that he was surprised when he got the invitation to the Walk of Fame. He thought the committee did not realize he was still driving. And he was proud to announce that he is not ready to retire.
Will Power, who drives the number 12 for Team Penske, was also touched by the invitation to join the many historic members of the group. Power talked about how one day his son can look at his medallion on the sidewalk and say that is my Dad.
After the ceremony was over, several IndyCar drivers attended the media luncheon. Felix Rosenqvist, Zac Veach, Takuma Sato, James Hinchcliffe, Jack Harvey, Santino Ferrucci, Colton Herta and Patricio O'Ward.
Also in attendance were former IndyCar drivers Helio Castroneves and Juan Pablo Montoya, both Team Penske drivers in the IMSA series, Castroneves is pretty excited to be driving an IndyCar during the month of May in Indianapolis, for both races that month. Montoya is happy with his IMSA ride and enjoys the schedule.
AR1 will keep you posted on all race events this weekend.
Lucille Dust reporting live from Long Beach