George Russell: F1 should adopt standard cockpit size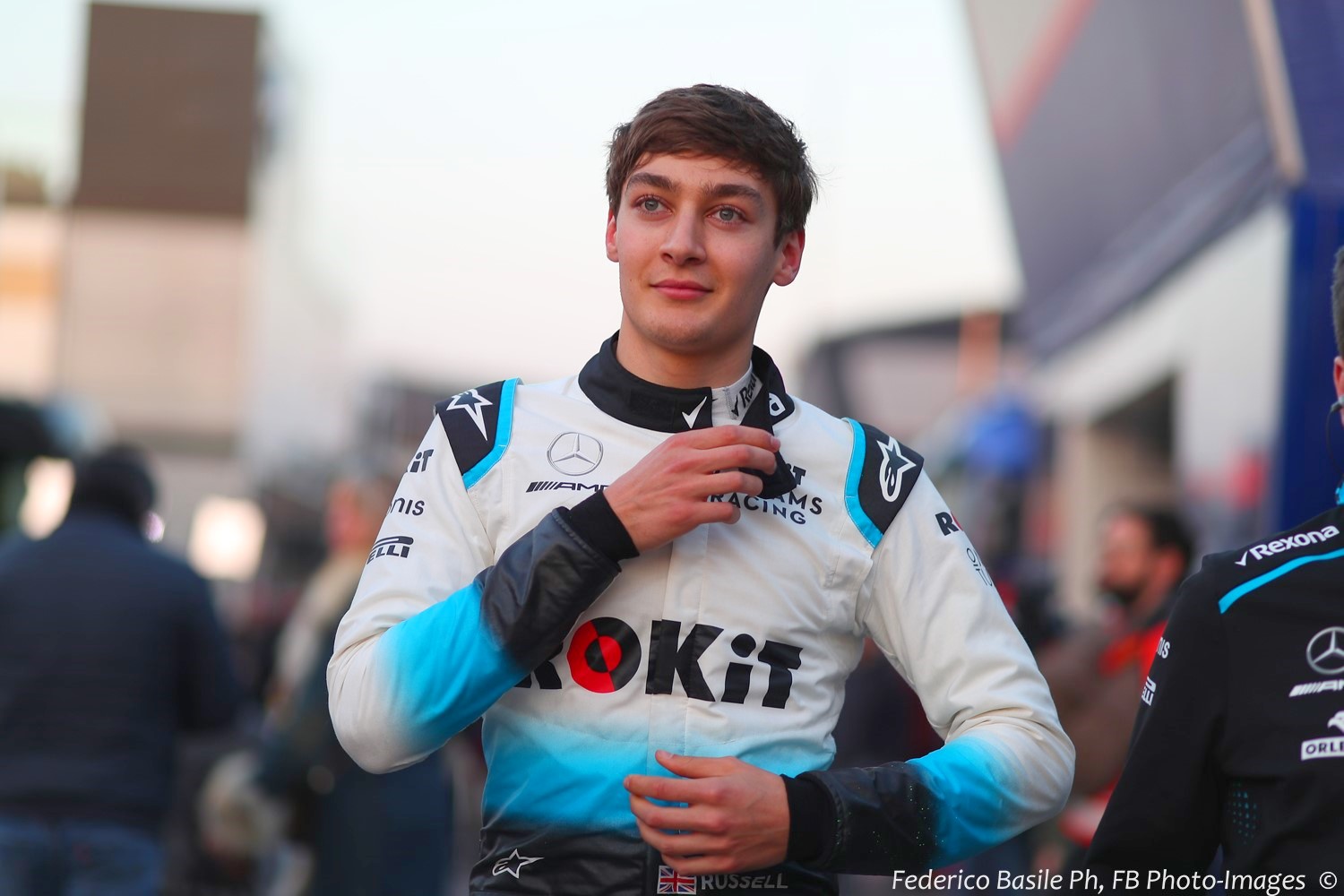 George Russell
Williams' George Russell believes Formula 1 should adopt a standard cockpit size, having put on weight over the winter thanks to the new driver weight regulations.
F1 for the first time has adopted an independent seat weight rule of 80kgs in 2019, meaning those below the limit have had ballast added to their seat.
Reigning Formula 2 champion Russell revealed that he had put on six kilos over the winter period – as he prepared to make the step to Formula 1 and adapt to the revised regulations.
"I'm the normal size, normal shape, almost 6ft2 – and last year I was 66 kilos," he said.
"So I'm now 72/73 kilos and I've got more energy, I feel better. It's been very beneficial in more ways than not. I think it's great and F1 needed that.
"I think the next step is to make the cockpits a standard size across all cars because there are benefits if you are a smaller driver to cram everything in tighter and then you have more room. It's a never-ending story.
"I know in F2 and F3 they have just got a standard size (192cm I think). It's definitely going in the right direction.
"F2 there wasn't a limitation but I knew that if I jumped in the Mercedes last year and I was heavier than Lewis or Valtteri, that would just be slower on the lap time or the stopwatch.
"I wanted to show what I could do without any additional limitations or giving away free lap time."