Ryden is Racing a Go-Kart for Charity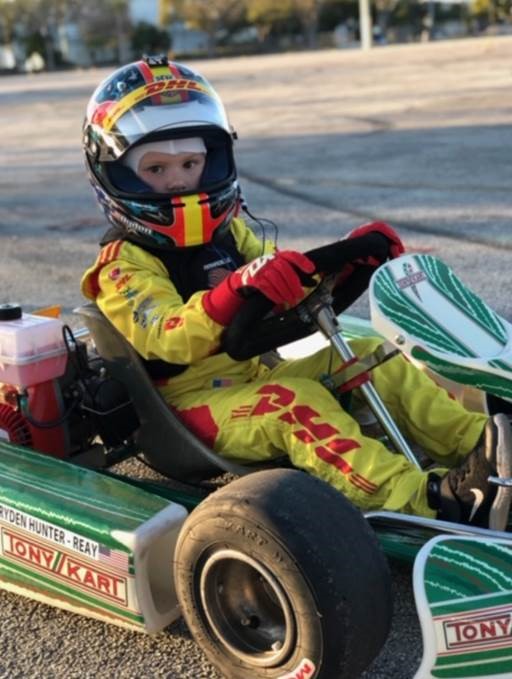 Please support Ryden
Ryden, Ryan & Beccy Hunter-Reay's oldest Son (6YRS) will be 'racing' in the Racing for Cancer Indy 500 Karting Challenge.
Please consider making a donation to Racing for Cancer through Ryden's efforts. It is a ten lap race and the donation is per lap, i.e. $1 Per Lap Pledge = $10 Donation, $100 Per Lap Pledge = $1,000 Donation.
To make a pledge click HERE (https://carbdaykartingforcancer.com/ryden-hunter-reay/).