CrowdStrike to sponsor Herta for Acura Grand Prix of Long Beach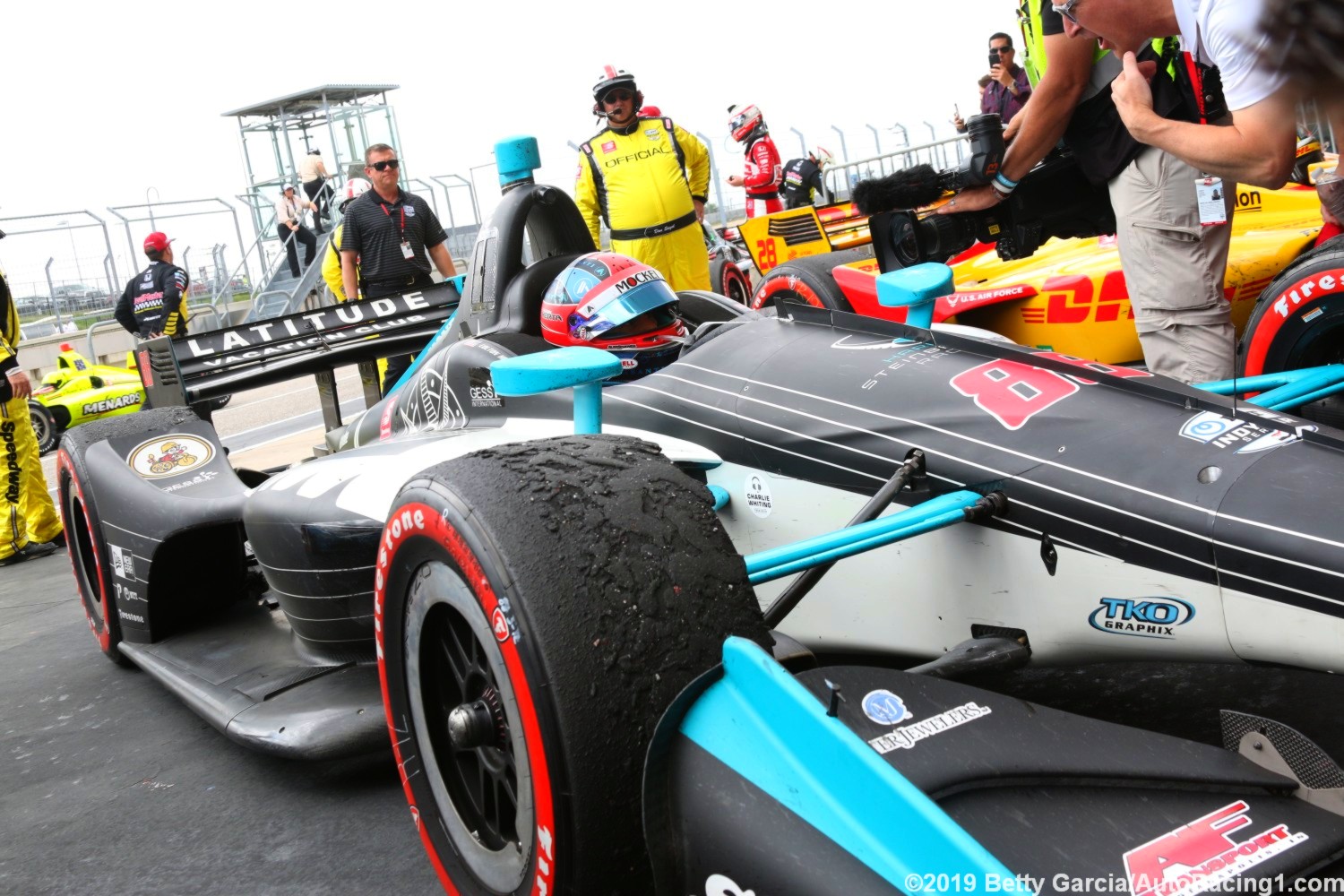 Colton Herta
CrowdStrike will join Harding Steinbrenner Racing for the fourth race on the 2019 NTT IndyCar Series schedule at the Acura Grand Prix of Long Beach.
The cybersecurity technology company is a leader in cloud-delivered endpoint protection based in Sunnyvale, Calif. CrowdStrike will serve as an associate sponsor of the #88 Honda-powered Indy car this weekend along the 1.968-mile temporary street course around the Long Beach Convention Center.
"Everyone at Harding Steinbrenner Racing is excited that CrowdStrike will join us for the Acura Grand Prix of Long Beach," said George Michael Steinbrenner IV. "A strong competitor in the growingly important realm of cyber security, and they share our passion for motor racing."
"We are very much looking forward to this weekend with such a well-known brand on board for the Acura Grand Prix of Long Beach," said Mike Harding. "CrowdStrike is a perfect fit for Harding Steinbrenner Racing, and I hope we can bring them to victory lane this weekend."
The Herta family and CrowdStrike already have a winning history together. Colton Herta and his father, Bryan, teamed with CrowdStrike CEO and co-founder George Kurtz in a TCR class-winning effort for Bryan Herta Autosport in the 2018 California 8 Hours round of the Intercontinental GT Challenge.
"I've known Colton for some time and had the opportunity to share the top step of the winners' podium with him and Bryan after our class win at last year's California 8 Hours race," Kurtz said. "He's young, but Colton is already a world-class driver, as shown by his championships and successes the last two years. He obviously has a bright future ahead, and CrowdStrike is pleased to support his race in Long Beach fresh after his victory in Austin."
Opening practice begins Friday, April 12, at 1:00 p.m. ET. Live coverage from the Streets of Long Beach can be found on the NBC Gold App and continues through each practice and qualifying session of the race weekend. Race day coverage will be live on the NBC Sports Network at 4:00 p.m. ET.
About Harding Steinbrenner Racing
Indianapolis based Harding Steinbrenner Racing is led by Indianapolis businessman Mike Harding and George Michael Steinbrenner IV. Brian Barnhart is team president, and two-time Indianapolis 500 winner Al Unser Jr. serves the team as executive consultant. Harding Steinbrenner will compete on a full-time basis in the 2019 IndyCar Series with Colton Herta, driver of the #88 Honda-powered Indy car.
About CrowdStrike Racing
CrowdStrike, a cybersecurity technology company, is the leader in cloud-delivered endpoint protection. Leveraging artificial intelligence (AI), the CrowdStrike Falcon® platform offers instant visibility and protection across the enterprise and prevents attacks on endpoints on or off the network. CrowdStrike Falcon deploys in minutes to deliver actionable intelligence and real-time protection from Day One. It seamlessly unifies next-generation AV with best-in-class endpoint detection and response, backed by 24/7 managed hunting. Its cloud infrastructure and single-agent architecture take away complexity and add scalability, manageability, and speed.