If Herta wins Long Beach free Tacos from King Taco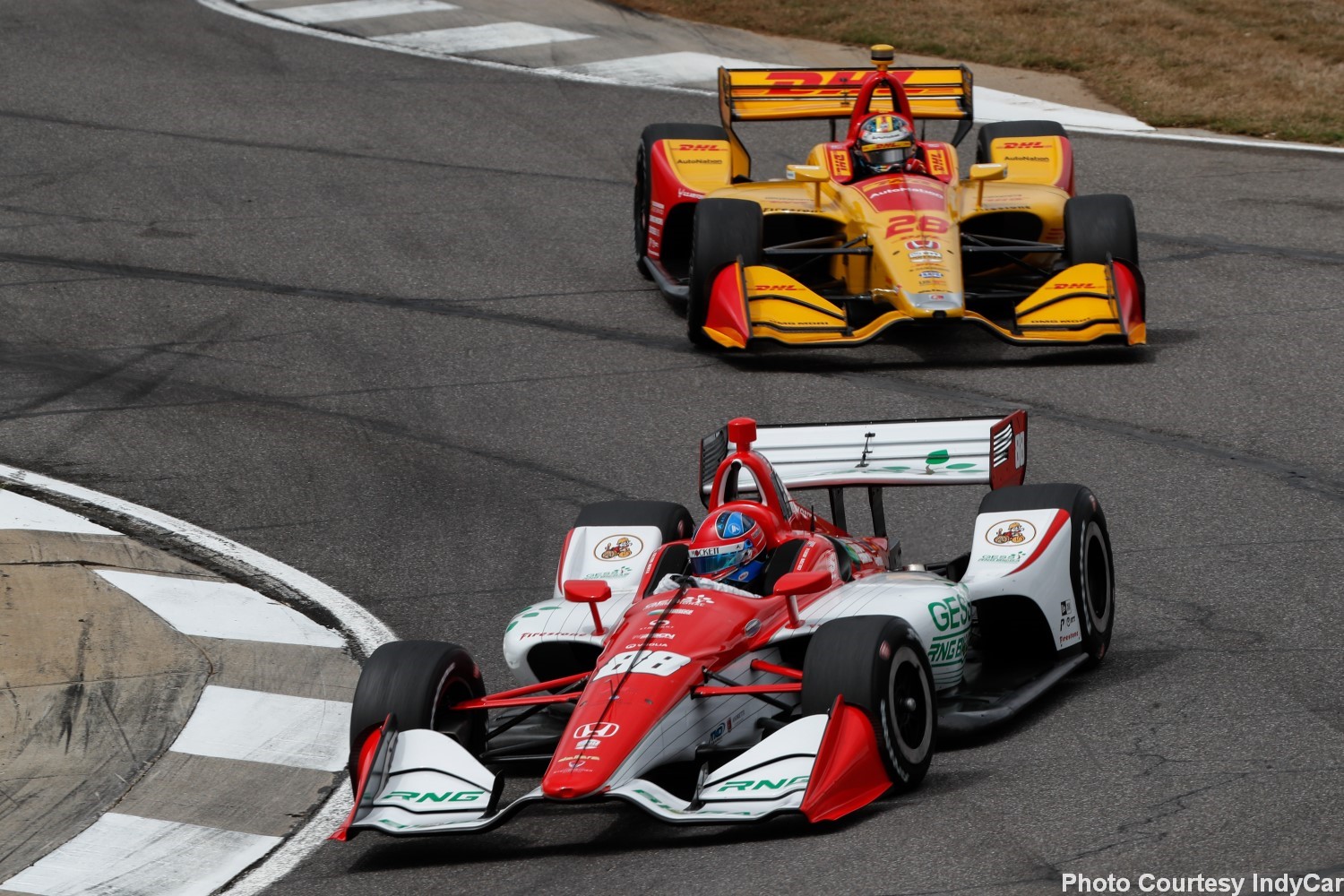 Colton Herta and Ryan Hunter-Reay
Long-time Acura Grand Prix of Long Beach sponsor King Taco, primary sponsor this weekend on Colton Herta's #88 Harding Steinbrenner Racing Honda, will offer fans a free "victory taco" if Herta wins the 2019 Acura Grand Prix of Long Beach on Sunday.
Should Valencia-native Herta win, all fans can bring their Sunday race day ticket stub into any participating King Taco location in Southern California and present it at the time of ordering to receive a free "Victory Taco" until April 30, 2019.
"Super happy to have King Taco on board for Long Beach as a primary sponsor for the #88 Indy car," said Colton Herta. "King Taco has always supported the Acura Grand Prix of Long Beach and INDYCAR as a whole. Their tacos are amazing and being from Los Angeles…I know what a street taco should taste like!"
"It is very exciting to welcome another sponsor to the Harding Steinbrenner team for the Acura Grand Prix of Long Beach," said Mike Harding. "Let's bring the #88 King Taco car to victory lane so we can celebrate with victory tacos!"
"Delighted to have King Taco as the team's primary sponsor for the Acura Grand Prix of Long Beach," said George Michael Steinbrenner IV. "They are a Long Beach staple and I feel so proud to have them on board. Hoping to bring home a good result with King Taco on Sunday."
Opening practice begins Friday, April 12, at 10:00 a.m. PT. Live coverage from the Acura Grand Prix of Long Beach can be found on the NBC Gold App and continues through each practice and qualifying session of the race weekend. Race day coverage will be live on the NBC Sports Network at 1:00 p.m. PT.
Ticket prices for Sunday start at $70 for a General Admission ticket. Three-day tickets, pre-paid parking packages, handicapped seating, IndyCar Series Paddock access passes, Super Photo tickets and an array of VIP Club packages are also available.
Fans can select and pay for their 2019 Acura Grand Prix of Long Beach tickets, parking and paddock passes online at gplb.com. Ticket orders can also be placed by calling the toll-free ticket hotline, (888) 827-7333.