Risi Competizione announces rest of LeMans driver lineup
Olivier Jarvis will join Pipo Derani
Risi Competizione Team Principal Giuseppe Risi and Frenchman Jean Guikas are happy to announce the final driver line-up for the No. 89 Risi Competizione Ferrari 488 GTE-Pro entry for this year's running of the 24 Hours of Le Mans race, June 15-16, with Frenchman Jules Gounon and England's Oliver Jarvis.
Brazilian hot shoe Luis Felipe "Pipo" Derani, winner of the recent 12 Hours of Sebring race and has enjoyed three wins at Sebring in the last four events, was announced as the first Risi Competizione driver last week. Jarvis and Gounon complete the 2019 driver roster.
The Houston, Texas-based Risi Competizione entry is the 15th entry over 10 years at the legendary 24 Heures du Mans race, having competed for the first time in 1998. The Ferrari team's record includes three victories, in 1998 with the Ferrari 333 SP, and 2008 and 2009 in the Ferrari 430 GT, and an additional five podiums.
"Jean and I are excited about our driver line-up for this year, with Pipo, Oliver, and Jules as our Le Mans drivers," said Team Principal Giuseppe Risi. "Pipo is a fast young driver and has driven the 488 before at Le Mans. Oliver has driven at Le Mans many times over the past decade and Jules comes from a French racing family and has raced in plenty of endurance races including an overall win at Spa 24 Hours in 2017. We expect good results from our trio. I'm looking forward to the race and wish to thank Jean for his support in our combined effort."
"The 24 Heures du Mans is a very special race, and especially for the French people," said Jean Guikas, principal of Guikas GTC. "We are pleased to be part of the Risi Competizione entry with the Ferrari 488 GTE-Pro. Of course, the team have a French driver, with Jules Gounon, as well as two other excellent drivers in Pipo and Oliver. It will be a very special year and I await race week with pleasure."
"I am delighted to be returning to Le Mans with Risi Competizione, after winning the LMP2 class in 2017 and leading the race outright," said Oliver Jarvis, the 35-year-old driver from Burwell, England. "Having raced at Le Mans in LMP1 and LMP2 it will be a new challenge for me in GTE Pro, but I am confident with such a strong team behind me that I will be able to get up to speed quickly. I can't wait to start working with my new team and team mates and return to a race I absolutely love!"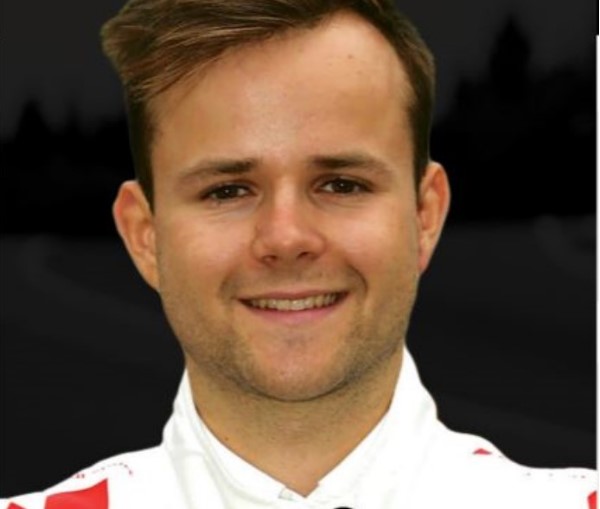 Jean-Marc Gounon
Jarvis, a current Dpi factory driver who recently broke the Daytona International Speedway track record, will be competing in his seventh Le Mans twice-around-the-clock enduro. Having started off with "Fastest Rookie" honors in his first Le Mans in 2010, Jarvis added three third-place finishes (2012, 2013 and 2016, all with AudiSport) and one second place (with Jackie Chan in LMP2) on his racing resume.
"For me, it's a big dream come true," said Gounon, the 24-year-old son of former Grand Prix and sports car driver Jean-Marc Gounon. "It's been a dream since I was a child to race for a French affiliated team at Le Mans. To be able to do it with Risi Competizione, who's already won three times in its own class, is something really special for me. I'd really like to thank Giuseppe Risi and Jean Guikas regarding this project and for the trust they are putting in me for this race. I really believe we have a strong package with the Risi team, the car and the drivers to make a good result there. Thanks a lot for that and I'm looking forward to Le Mans."
Gounon, who will be making his 24 Hours of Le Mans debut, already has a number of endurance races under his belt and a 24 Hours of Spa victory. Additionally, he was the 2017 winner of the ADAC GT Masters Championship.
For race information, please visit lemans.org.