Friday morning update from Barber Motorsports Park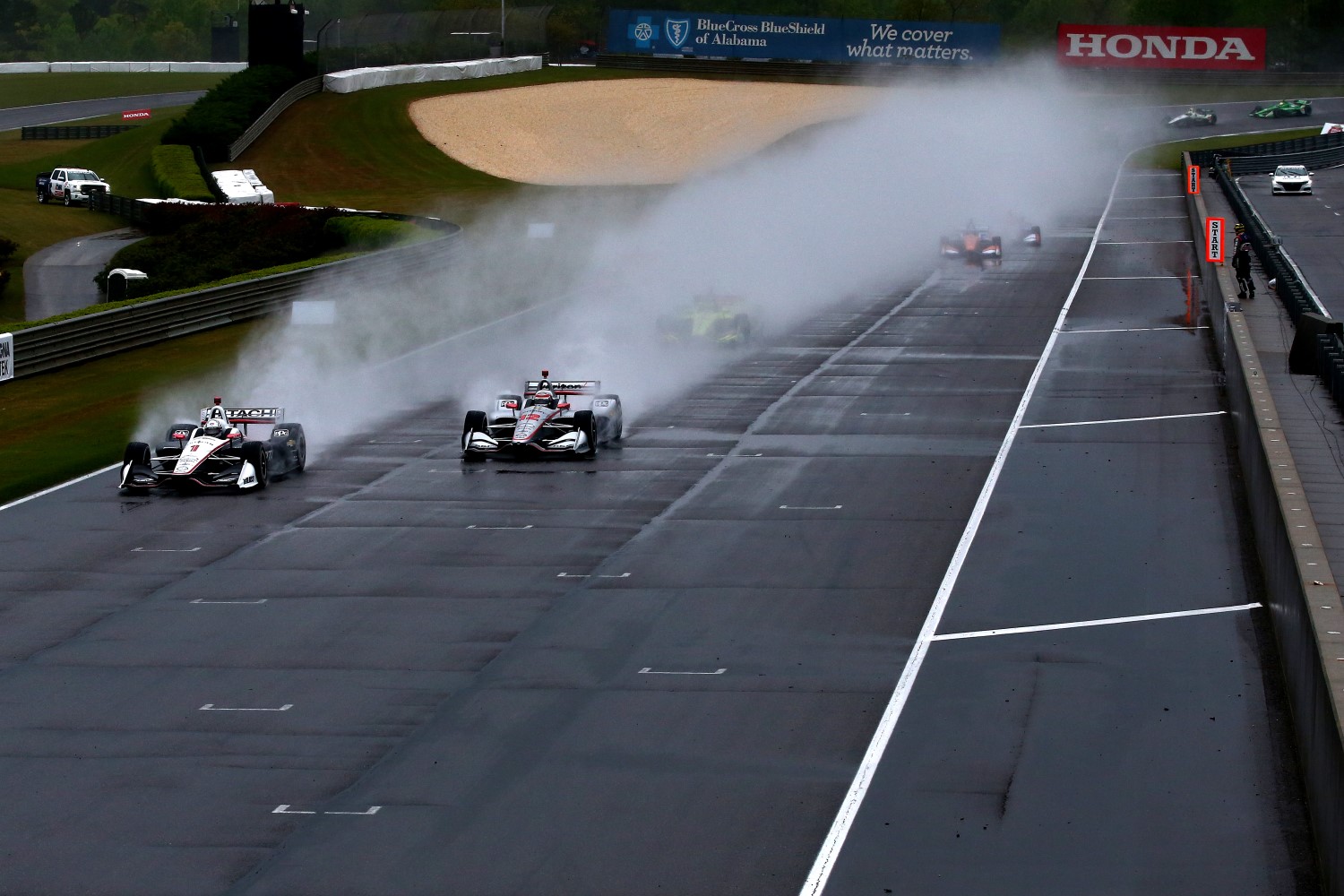 2018 Race Start in Rain
Good afternoon from the beautiful Barber Motorsports Park. The IndyCars have just pulled in from the first practice session of the weekend. Due to heavy rains last night, the rain tires were in use when the cars started the session. But they were quickly changed to slicks. It is 68 degrees under overcast skies. I hear that rain is not in the forecast for the rest of the weekend.
The timing charts show Felix Rosenqvist, a rookie to IndyCar, driving the number 10 entry for Chip Ganassi Racing, at the top of the charts. In the first practice session, the rookies all ran over 10 laps with the exception of Santino Ferrucci, who only ran 8 laps. The rest of the field waited in their pit boxes, saving tires on this high grip track.
Sebastien Bourdais, driving the number 18 SealMaster sponsored car, expressed his concern with tire degradation at this track. He stated he was not sure what will happen during the race this year in regards to tire wear. Remember the race last year was postponed on the Sunday because of rain. And it was run the next day, but it was raining during the race.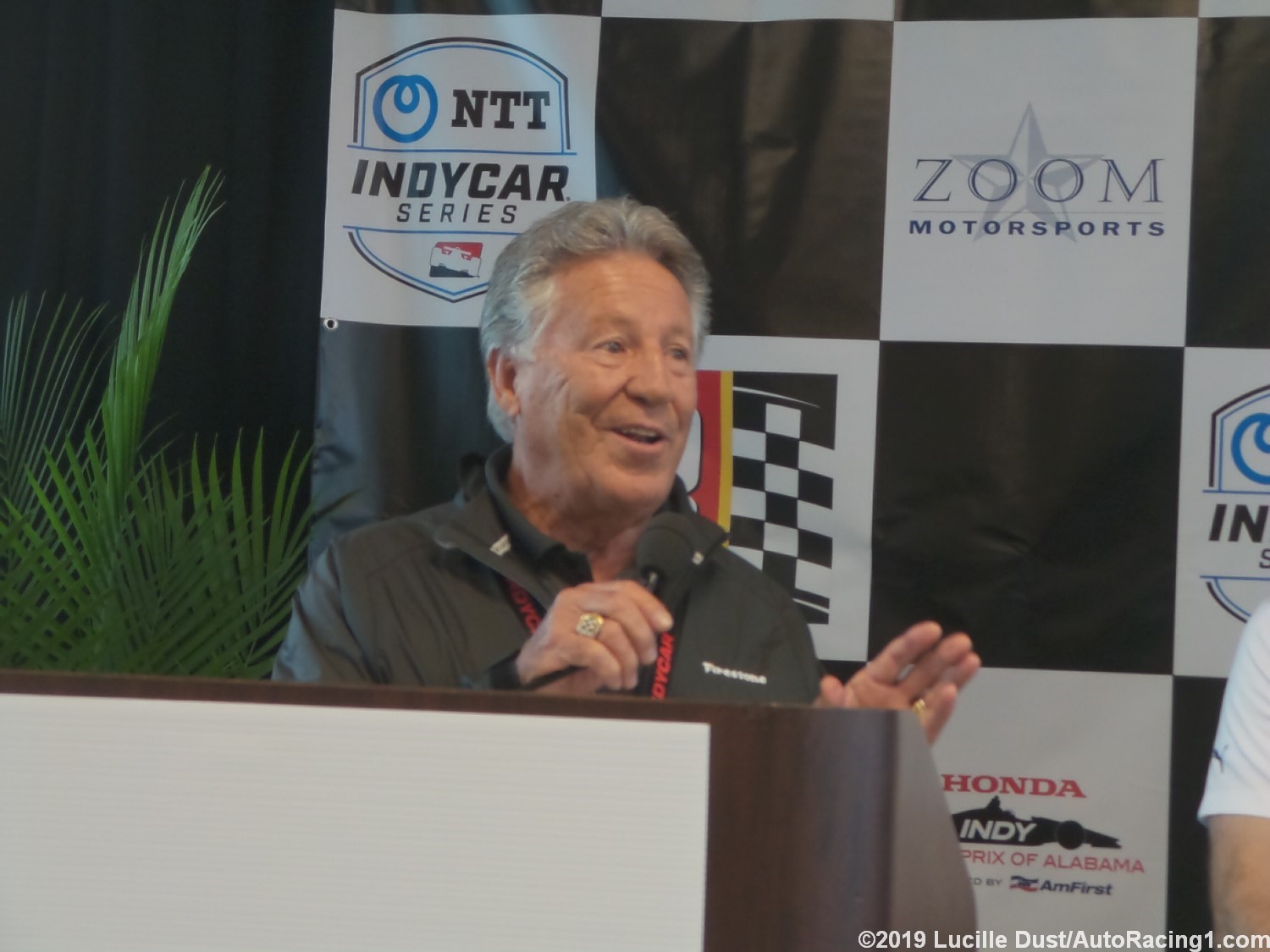 Mario Andretti is Grand Marshal
This is the tenth anniversary of the IndyCars at Barber. There was a press conference this morning with the track management expressing their appreciation for the event boosting the tourism in the area. Tickets to this year's race weekend were sold to people in 42 states and 8 foreign countries.
Mario Andretti will serve as the Grand Marshall of this race. Andretti was teasing the media about how he is going to give the command to start the race on Sunday. "I can't wait for the race to get going here. But I hope I don't screw up this part, the 'gentlemen'. I don't know. I probably said, Gentlemen. I'm not supposed to say that any more."
This is the first time Mario has actually gotten to drive on the track. " I know what I missed in not coming every year to this particular race. I was a bit nervous based on what Marco was telling me, how he likes it, how challenging it can be."
"So yesterday I first got the opportunity to get in a two-seater. I love it. I love it. This is a place where you really can attack. It seems like there's a couple different areas where you know you can really improve, so you always got something to look forward."
The second practice for IndyCars is this afternoon at 2:50 pm. There are still dark clouds covering the track. It will be interesting to see how the drivers like the red tires they will run in this session.
AR1 will keep you up to date this weekend.
Lucille Dust reporting live from Barber Motorsports Park.