2019 Audi e-tron EPA range revealed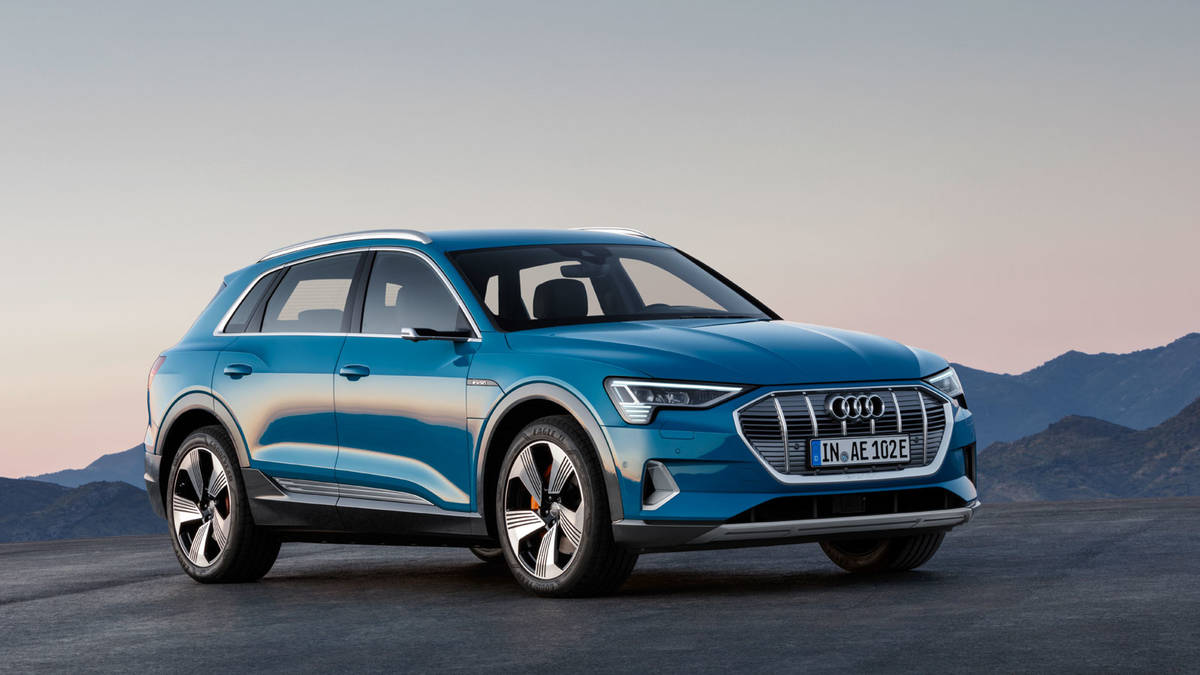 The 2019 Audi e-tron range is only so-so
The official EPA-rated range results are in for the 2019 Audi e-tron electric SUV—at least according to Audi, as they're not yet posted by the federal agency—and they're a fair amount lower than what was widely anticipated.
Audi of America said Thursday that the EPA rating for the 2019 e-tron will be just 204 miles. But it's caging that announcement with some distinguishing factors that it sees as making this fully electric vehicle better in day-to-day use than vehicles with higher rated ranges.
The key to that is a "precisely developed battery" that's engineered to only utilize 88 percent (83.6 kwh) of its 95-kwh cell capacity, according to Audi.
Earlier this week documents filed at the California Air Resource Board showed that the e-tron had achieved 277.55 miles on the Urban Dynamometer Driving Schedule test.
The UDDS, however, is just one of several tests that produce a range estimate. The Jaguar I-Pace, for instance, was rated at 354 miles on the California UDDS test cycle, and the Nissan Leaf Plus went 330 miles. The final EPA results of those two vehicles are 234 miles and 226 miles, respectively.
Audi earlier said that the e-tron would have a driving range of more than 249 miles in the WLTP test, the latest range test for Europe and other regions that now includes a wide range of speeds but still no climate-control use. The model came in at up to 259 miles in the final WLTP results, depending on wheel size.
The e-tron's rated range doesn't exactly measure up to that of the Tesla Model X, which is rated up to 295 miles. Likewise, the much smaller Hyundai Kona Electric and Kia Niro EV have 64-kwh packs and far outdo the heavier e-tron with ratings of 258 miles and 239 miles, respectively. Green Car Reports