James Allen to test IndyCar With DragonSpeed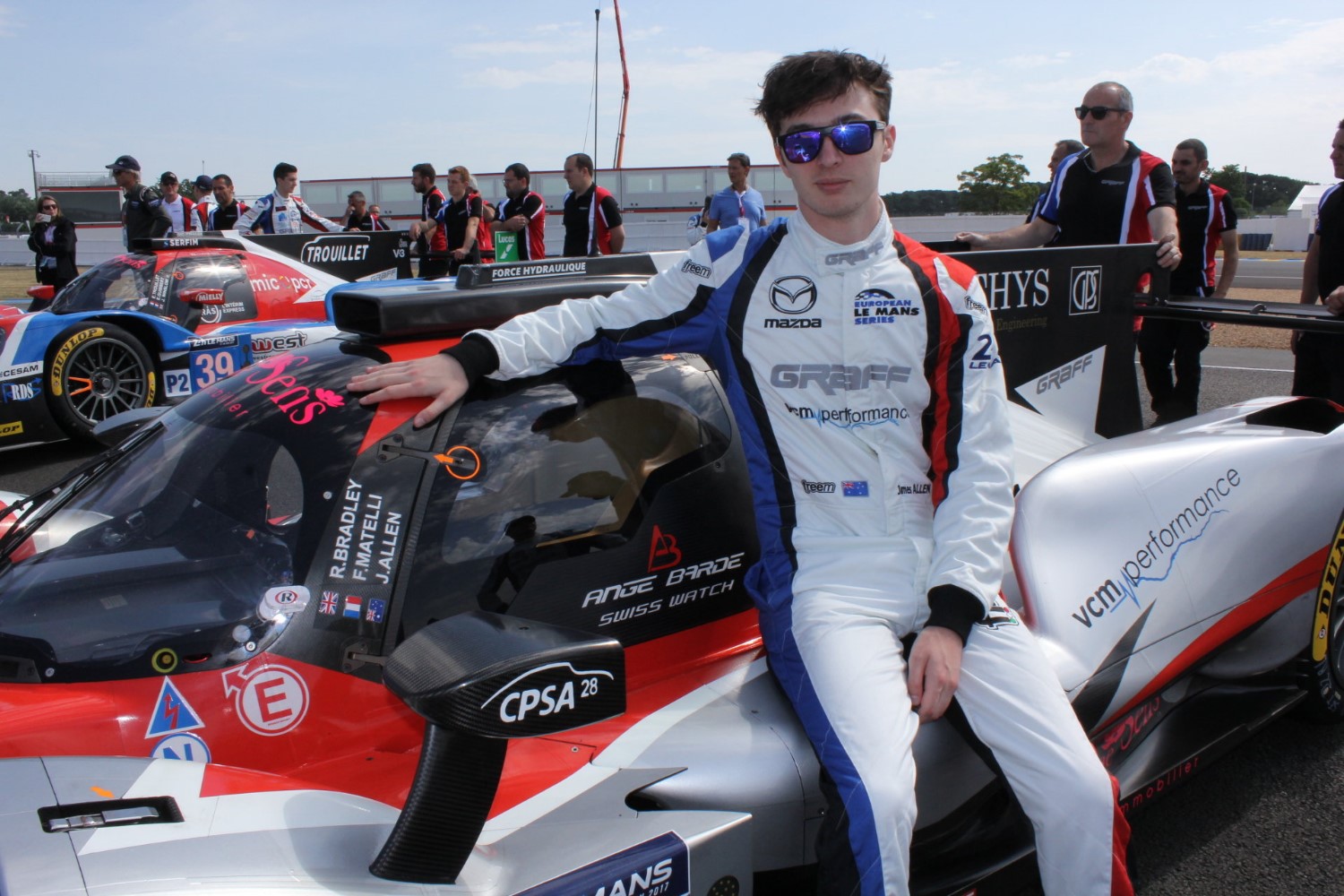 22-year old James Allen
DragonSpeed has confirmed that Aussie James Allen will drive the team's LMP2 Oreca 07-Gibson in the 2019 European Le Mans Series with team veterans Henrik Hedman and Ben Hanley, as well as its BR Engineering BR1-Gibson LMP1 entry at the Spa-Francorchamps round of the FIA World Endurance Championship in May.
DragonSpeed has also announced that the 22-year-old Allen will join its recently launched IndyCar program as a development driver, testing at several circuits this season alongside regular pilot Ben Hanley with an eye to a future in the NTT IndyCar Series.
DragonSpeed team Principal Elton Julian said: "James has consistently shown himself to be a genuine talent, from his previous ELMS successes and being thrown into the deep end of the WEC and LMP1 with us in 2018 to his performance at this year's Rolex 24. He has the essential combination of pace and maturity to deliver for us in sportscars this season and progress further up the racing ladder in years to come."
The Aussie won a pair of ELMS races in 2017 with Graff Racing and impressed many with his speed and steadiness when substituting for Renger van der Zande in DragonSpeed's LMP1 machine at last year's Fuji and Shanghai rounds of the WEC. He also claimed the LMP2 pole position at Daytona in January and led the class at several points during the race.
James Allen: "It's an honor to join DragonSpeed full-time after my guest drives with the team. Under Elton's leadership and with a brilliant crew and Henrik and Ben in the car, I look forward to fighting for the ELMS championship this season. It's great to be part of a team that's going places, and I hope the IndyCar opportunity will add the extra dimension to my career I've been looking for."