Alonso set for private Texas Motor Speedway test in April ahead of Indy 500 (2nd Update)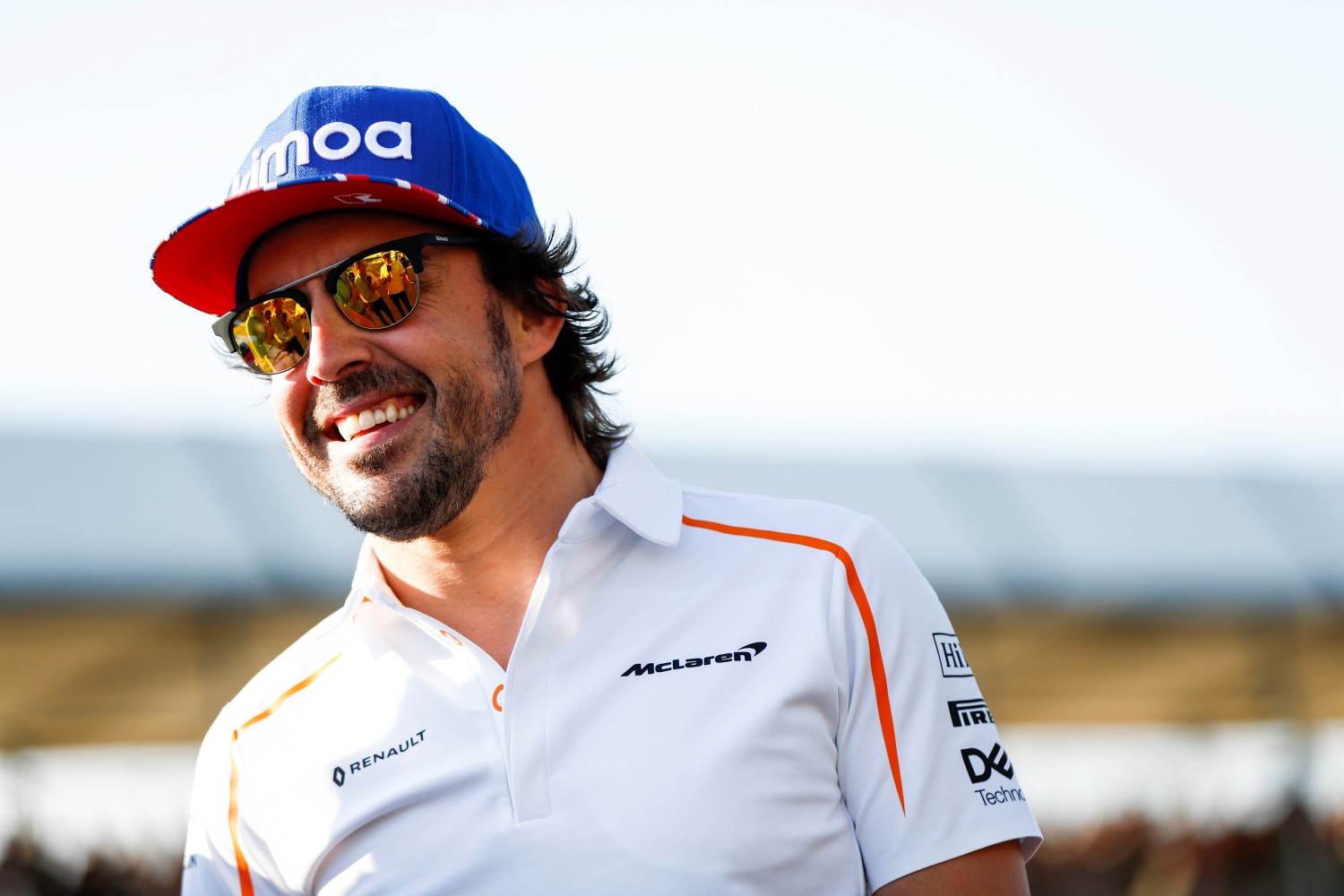 Fernando Alonso testing at Texas to see if he likes the high-banks?
UPDATE As a reminder, Alonso's test at Texas is scheduled for next Monday, weather permitting. He will drive the #66 McLaren Chevy and McLaren personnel will run the test with some assistance from Carlin who helped prepare the car.
It marks the first outing for the Bob Fernley run McLaren IndyCar program partnered with Carlin Racing. It is also the Spaniard's first go in the oval configuration of IndyCar's Universal Aero Kit, having driven the road course kit at Barber Motorsports Park last year.
03/10/19 A reader asks, Dear AutoRacing1.com, Why would McLaren and Alonso test on the high banks of Texas, the track has zero relationship to the flat Indy oval? Jim Black
Dear Jim, Good question. They are being very secretive about the test, but if we had to guess it's this – if Alonso is going to race a full season next year (big if) he has no concern about the street and road courses.
"We think he wants to test the high banks to see if he feels comfortable with them. The ovals are likely going to be the make or break decision on a full IndyCar season or just the Indy 500. Mark C.
03/09/19 Fernando Alonso is set to conduct a private test of the McLaren Racing IndyCar at Texas Motor Speedway Bob Fernley said at St. Petersburg Friday.
Bob Fernley, President of McLaren IndyCar, confirmed the Woking based squad are working with Carlin Racing, and stated "The test chassis that we (will) use is being built by Carlin in Florida."
The test date of 9th April is the earliest realistic date available, there was the intent to conduct this test sooner, but due to the new AFP impact protection device being implemented, there was a delay.
"We're looking (to) split the resources in order to make sure we can deliver (the car builds) by the end of March," confirmed Fernley. One car is being built by Carlin and one by McLaren in England. The team will go with two cars to the 500 – a primary and a backup.
The test will take place on the full oval course at Texas and will be a behind-closed-doors affair, with no public access or web streaming.
The aim is to ensure Alonso and the car are as prepared and comfortable as possible and to that end; the track is booked for the full day. The team is prepared to run into the evening under the floodlights if it is deemed necessary Fernley told Motorsport Week..