Roar in the Shore Set for April 10 Ahead of Acura Grand Prix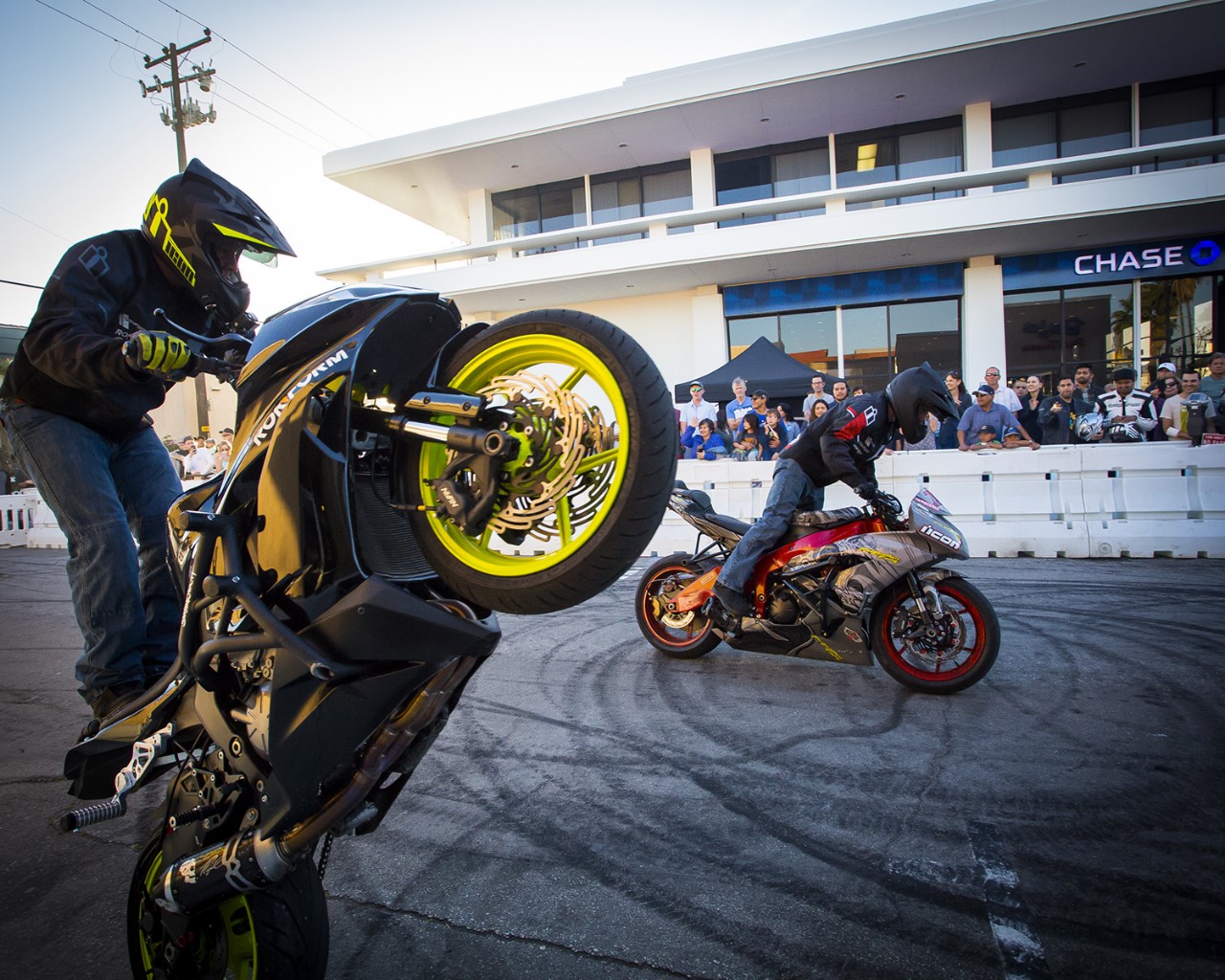 2018 Roar in the Shore action
The eighth annual "Roar in the Shore" fan festival in the Belmont Shore area will take place Wednesday, April 10 from 5 p.m. to 8 p.m. as a preview of the April 12-14 Acura Grand Prix of Long Beach.
Free to the public, the event will be centered on Second Street, between Covina and Corona avenues. The Belmont Shore Business Association (BSBA) is presenting Roar in the Shore in partnership with the Grand Prix Association of Long Beach and Legends Restaurant & Sports Bar.
Fans will be able to see race cars on display from the Pirelli GT4 America series, as well as a large selection of Acura NSX sports cars, reflecting the presence of the new title sponsor of the Acura Grand Prix of Long Beach. There will also be several professional drivers on hand for interviews and to greet fans.
Tony Carbajal's fan-favorite motorcycle stunt show will perform in the area of Corona & Second at 5:30 p.m., 6:30 p.m. and 7:30 p.m. Following the stunt show, fans will get a chance to meet and greet and get autographs from the stunt riders.
In addition, KLAC-570 AM's "Petros & Money Show" will broadcast live from Legends from noon to 3:30 p.m.
"The BSBA is excited to once again bring the excitement of the Acura Grand Prix of Long Beach to Belmont Shore," said Dede Rossi, executive director of the Belmont Shore Business Association. "Bringing this event to our district is great fun for everyone."
Fans can find news and information about Roar in the Shore by visiting belmontshore.org/roar-in-the-shore, or follow on Facebook at BelmontShoreBiz, Twitter @belmontshorelb or Instagram at belmontshorelb.
Fans can also follow the Acura Grand Prix of Long Beach on Facebook at GrandPrixLB, Twitter @GPLongBeach and Instagram at GPLongBeach.