Dolly Parton Sponsoring Xfinity Series Driver At Bristol On Saturday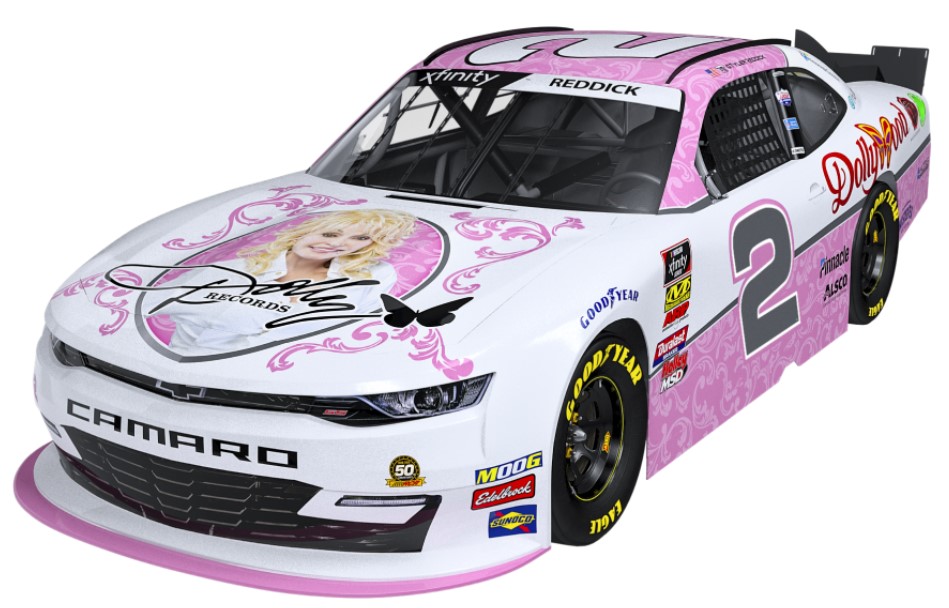 Tyler Reddick's pretty pink livery
Dolly Parton's "smiling profile graces the hood" of the No. 2 Chevy Tyler Reddick will drive at this Saturday's NASCAR Xfinity Series race at Bristol Motor Speedway, part of a sponsorship deal between Dolly Records and Richard Childress Racing, according to Daniel McFadin of NBCSPORTS.com.
The car features "logos from each of Parton's Pigeon Forge, Tennessee, attractions," as the "very pink scheme makes it stand out." Pigeon Forge is about 108 miles southwest of Bristol. NBCSPORTS.com
ESPN.com's Ryan McGee noted the sponsorship deal between Parton and RCR "came together quickly last week, so close to Saturday's Alsco 300 date that Reddick's crew was still finishing up the car's new wrap job" when the official announcement was made. The plan is for a "multirace sponsorship agreement, but the post-Bristol details are still being ironed out" ESPN.com
In Knoxville, Maggie Jones noted this is the "first time that Parton and her businesses have been included as a primary sponsor on a race car." KNOXNEWS.com.