F1 teams up with Will Smith on entertainment series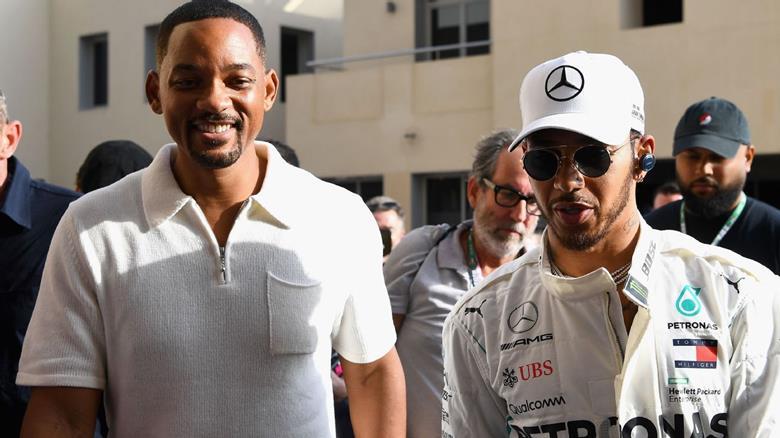 Will Smith and Lewis Hamilton. Smith is a big F1 fan
Formula 1 has teamed up with production company Westbrook Studios to create an entertainment format that's aligned with all the Grand Prix weekends.
The series is exec produced by Will Smith – one of the co-founders of Westbrook Studios – and is being made in association with Apollo World Touring, under license from Formula 1.
The production will begin with next year's Formula 1 season and follow the F1 around. While the race itself won't feature in the as-yet-unnamed series, it will include A-list celebrity guests, pre-filmed stunts and challenges and live performances from "the world's biggest music superstars".
The series is pitched at SVOD broadcasters and is part of F1's strategy to increase fan engagement across multiple digital formats, building its content and entertainment offer. It follows a recent episode of Will Smith's The Bucket List (pictured above), which was another F1 and Westbrook Studios collaboration – for Facebook Watch. In it, Will Smith and his son Trey attended the Abu Dhabi Grand Prix and competed in a one-on-one race with each other with Lewis Hamilton also taking part in the production.
Formula 1 managing director – commercial operations, Sean Bratches, said: "As we continue to build F1's entertainment and content offering, partnering with Will and Westbrook and the team at Apollo is an amazing opportunity to attract even more star power to F1 and the Grand Prix around the world, engaging with an even wider audience."
Smith added: "I've always been a massive fan of the Formula 1 world. F1's commitment to creating engaging and inspiring content for its fans mirrors our mission at Westbrook Studios. I'm excited for fans to join us on this wild ride."
Paul Morrison, chairman, Apollo World Touring, added: "When pulling together this collaboration, we wanted to create the annual soundtrack to the ultimate superstar and supercar road trip at all the distinct global F1 Grand Prix locations, providing unique backdrops for our A List celebrity guests and road-blistering live music performances, delivering amazing content from the biggest artists in the world."