Overheard at Long Beach – Friday
UPDATE #2
With regard to the Honda turbo rumor below, Honda drivers are experiencing more turbo-lag with their larger single turbo unit than the Chevy and Lotus twin turbos, which are smaller and therefore spool up faster. Honda wants to update their turbo to make it spool up faster. Honda hoped to implement the revised turbo in Long Beach but the other manufacturers objected and Will Phillips told speedtv.com that it would not be before Brazil in two weeks before IndyCar would possibly allow the change if they determine that in fact their standard spec single turbo has more lag than their spec twin turbos.
04/13/12 Hearing that next year's China race will move up to earlier in the season and this will allow IndyCar to race at Road America as a doubleheader with ALMS in August. That was the goal this year but the China race date was already set. The fact that we spotted Road America President George Bruggenthies roaming the Long Beach paddock gives some credence to the fact that IndyCar and Road America are still talking. Since Chevy is the official car and truck of Road America, it makes some sense for them to step up and also sponsor the IndyCar race like they are doing in Detroit.
Also hearing that Toyota is giving serious consideration of racing the hot new Toyota GT86/Scion FR-S in future Toyota Pro/Celebrity races at Long Beach. They will be in showrooms before next year's event.
Why has Sebastien Bourdais been so sensational in the new IndyCar even though they had zero preseason testing and very limited Lotus engine supply? He gives some credit to his engineers who came up with a good setup for it, and the preparation Newman/Haas did on preparing the car, but he also tells us that the new car suits his driving style just fine thank you. "The new car is well planted in the back (more downforce) and I like that. Yes, it does understeer, but I am pretty good at compensating for that [in the cockpit]."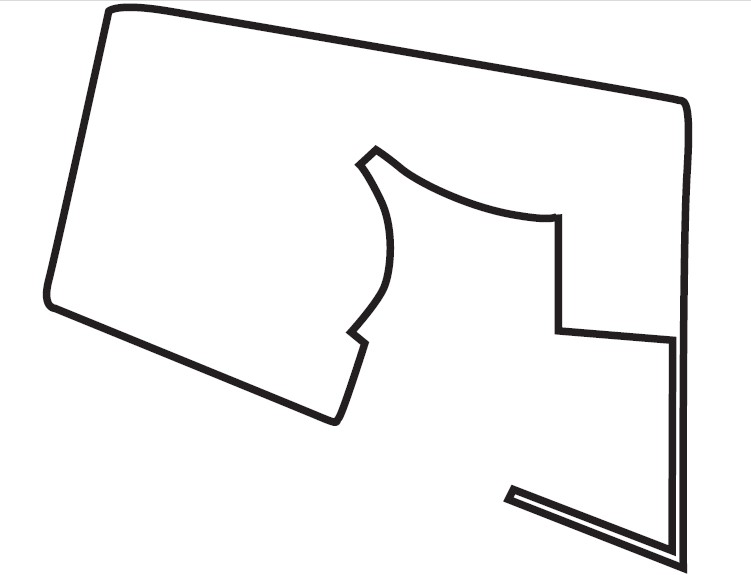 12-Turn 3.2-mile Qingdao street circuit.
04/13/12 Although some were worried that the China race was not going to happen because there has been no news coming out of China about the race, not even a circuit layout, we now hear that some teams have received some information recently about the event, but we don't have the specifics yet. We can however now reveal the Qingdao track layout, shown to the right. It is not as long as originally announced, which was 3.87-miles.
Spotted ex-GP2 champion Giorgio Pantano roaming the paddock with a KV Racing jacket on. We flagged him down and he said he is trying to put together a full-time IndyCar ride. Right now he is doing some work with EJ Viso….hence the KV Racing jacket. Recall he drove a couple of Champ Car races about 6 to 8 years ago.
Will Power told me that the racing was so good at Barber two weeks ago thanks to Firestone. "There was almost 3 seconds per lap difference in lap time between the hard and soft tires so all the credit goes to them," said Power. "We need that kind of difference in performance on the street circuits too." So what is the secret to going fast in the new car? "This car is hard to get it to run loose, but once you do it is fast," said Power.
The Penske team, and others did not see an issue with the Chevy engine, so it was a Chevy decision to replace the all the engine. Chevrolet's decision was made following the tear down and inspection of the engine in the No. 27 GoDaddy.com car of Andretti Autosport that experienced an issue during a team April 9 at Infineon Raceway.
"We are still learning the limitations of the new engine controls calibration," said Chris Berube, Chevrolet Racing's IZOD IndyCar Series program manager. "Through our testing in Sonoma, as indicated by an engine issue, we uncovered a problem that we believe could affect all engines. So, as a result, we feel it is prudent to change all engines prior to the start of the on-track activities this weekend."
So that is the official line, but one rumor going around is that Chevy were blowing up the bottom end of the engines.
Rumor has it that Honda is looking to make changes to its turbochargers. No word on what the exact changes are. Remember that Lotus and Chevy are running twin turbochargers and Honda is running a larger single turbo.
All the teams are being allowed to make an engine change before the Brazil race so not so many spare engines need to be flown to Brazil. All the Chevy teams got new engines here in Long Beach so they are good to go into the month of May at Indy. Some teams did not practice Friday morning here in LB because the track conditions were not ideal. Then the afternoon session had rain failing and hardly anyone bothered to venture out. Scott Dixon did and he aquaplaned right into the first turn wall.
"I just aquaplaned out there. I saw a puddle and thought it was really no big deal," said Dixon. "I was waiting for the tires to come up to temperature and asked the team if I should come into the pit lane. Before I even had the chance I hit the puddle and couldn't turn."
Why risk damage to the car when tomorrow will be dry? Why, because you can figure out a good wet setup for street circuits should it rain during the race or qualifying at another street event. So it may be time well spent.
"I didn't run a lot of laps in the morning session, but I think we have a pretty good car," Tony Kanaan said. "Mostly I feel bad for the fans because the weather was bad. This is such a great event it is a shame the weather didn't cooperate."
Don Prudhomme was here in Long Beach hanging out in the Ganassi pit box, still interested in putting together a deal.
Marco Andretti is OK with all the grid penalties 14 drivers are getting for Sunday's race due to early engine changes as it should make for an interesting race on Sunday. "If we had 4 or 5 more engines blow up with the same problem that caused James Hinchliffe's engine to blow up then we may have had an issue with engine supply for Indy and that would not have been good. So I would prefer to give up 10 positions here," said Andretti. Mark C. reporting from Long Beach