Video: NASCAR's Steve O'Donnell breaks down 2020 schedule changes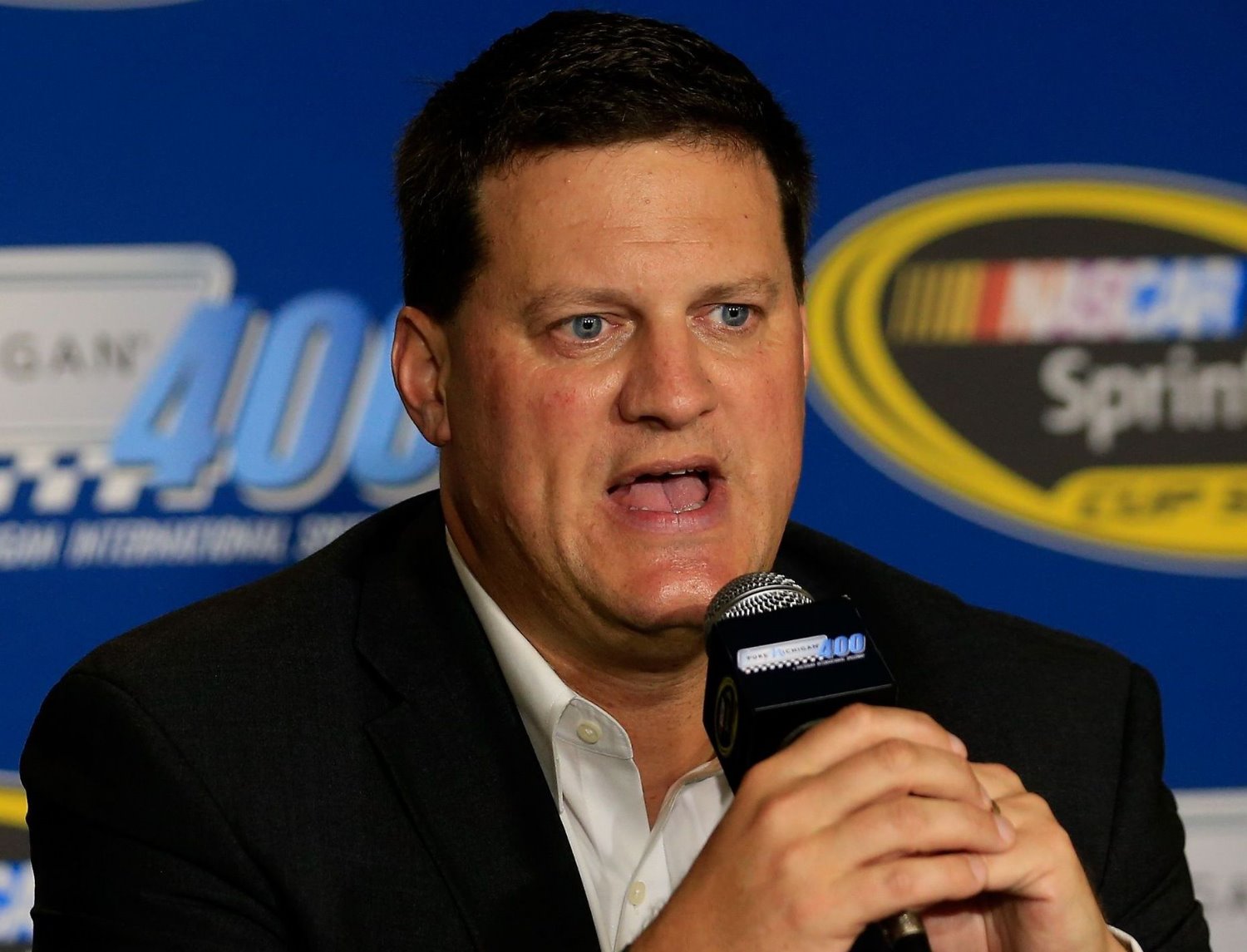 Steve O'Donnell
NASCAR executive vice president and chief racing development officer Steve O'Donnell hosted a media teleconference following the release of the schedule and explained the thought-process behind it and provide some perspective towards what could come next.
Why the move from Homestead to Phoenix for the Championship Race?
"FOX was very interested in having Miami as part of their schedule of events as well. We're really able to enhance the spring portion of our schedule, also rotate the championship, more driven from a competitive standpoint.
"Going to the same tracks year in and year out could potentially favor certain drivers. We wanted to take a look if we had the opportunity to go to another venue, what would that be. Obviously, a ton of investment has gone into ISM Raceway. We thought it was natural for us to make that rotation this year and see how it plays out, also put Miami in a date that works for them, as well."
Is this the start of the Championship Race between several venues?
"I think our hope would be to stay there for a little while. I can't say how long. I think with any venue, you want to see it have a chance and grow a little bit, see how that works. We'll certainly take a look at it as we look at 2021 and beyond, see what's on the table in terms of venues.
"But this wasn't a decision we said, 'Hey, let's go there for a year and rotate it.' Our intent is to stay for a few years and see how we net out."
Are there any qualms about changing the traditional date of the summer Daytona race and moving the Brickyard 400 to July just five weeks after the Indianapolis 500?
"In terms of traditional dates, Daytona is a traditional venue that drivers want to win on, want to race, want to race there when the most important factors are on the line.
"When we talked to the industry, drivers and teams wanted Daytona to end the regular season. They thought that was the best date to open up the season with the Daytona 500, then end the regular season with that last chance to get into the Playoffs.
"Everyone felt Daytona belonged there and that track deserved to potentially be in that date. That kind of started the thinking.
"Then as you look at July 4th being a traditional weekend around NASCAR in general, obviously needed an iconic venue to fill that slot. You don't have to look far to say that Indianapolis can easily fill that from a track standpoint, an iconic track for us, a great celebration of July 4th. I think we'll have some good things to report in what this weekend will look like around July 4 and 5."
What will the Pocono doubleheader look like?
"There are a lot of details to work out. I think you'll see all of our national series running there. Kind of a doubleheader Saturday, probably Truck, Cup, doubleheader Sunday, Xfinity, Cup, most likely ARCA that will go on. A ton of racing. A huge camping market.
"We'll obviously work through some of the aspects of qualifying, backup cars, that sort of thing. All things that have been done before in other forms of motorsports, but confident it will be a huge weekend for the fans with another announcement to come very shortly in terms of the format for that entire weekend."
How many cars will teams be allowed to use at Pocono? Can they use the same car in both races?
"Those are some details we're going to work through with the teams. They will be two separate point races, so two points-paying races, just like you see in other forms of motorsports. (Like IndyCar at Belle Isle) Obviously we want to make this as efficient as we can for the race teams.
"This is done worldwide with other forms of motorsports, so we'll take the best learnings from some of them, try to tweak a few things that are unique to NASCAR and make this an incredible weekend."
Were midweek races ever on the table?
"We did have a lot of conversations about midweek races. The challenge there I think, as you know, our fans come from fairly long distances, a lot of them make a three-day weekend out of it, a camping event, unlike some of the other sports. The idea of moving kind of an existing Saturday or Sunday race to a Wednesday became a real challenge for a racetrack.
"As we look forward, I think you could look at the potential for maybe that doubleheader concept. Could we do a Wednesday-Sunday at a market, a potential new market, I think became better options for us to look at as we look at 2021 and beyond."
Why make these changes now one year before the sanctioning agreement is up?
"A lot of that is a product of (NASCAR chairman) Jim France, wanting to make some bold moves, wanting to make moves quickly, trying to answer some of the questions or some of the asks of the fans. We feel like we were able to do that…
"I don't want to put everything on 2021. This won't be we just pull different levers each year. This will be a gradual change. In my 25 years at NASCAR, this is the biggest change we've had in the schedule that I can remember. I think as we go, it's important to look at '21, '22, '23, what are different opportunities we want to take advantage of, then what are tracks and events that are really working for us.
"We're confident in the partners we have now with our tracks. They did a lot to make this happen this year. I'm excited about everybody kind of rowing together and saying we're all in on this and we believe in it, really excited for the 2020 schedule."