Pirelli targeting six 2019 test days with 18-inch tires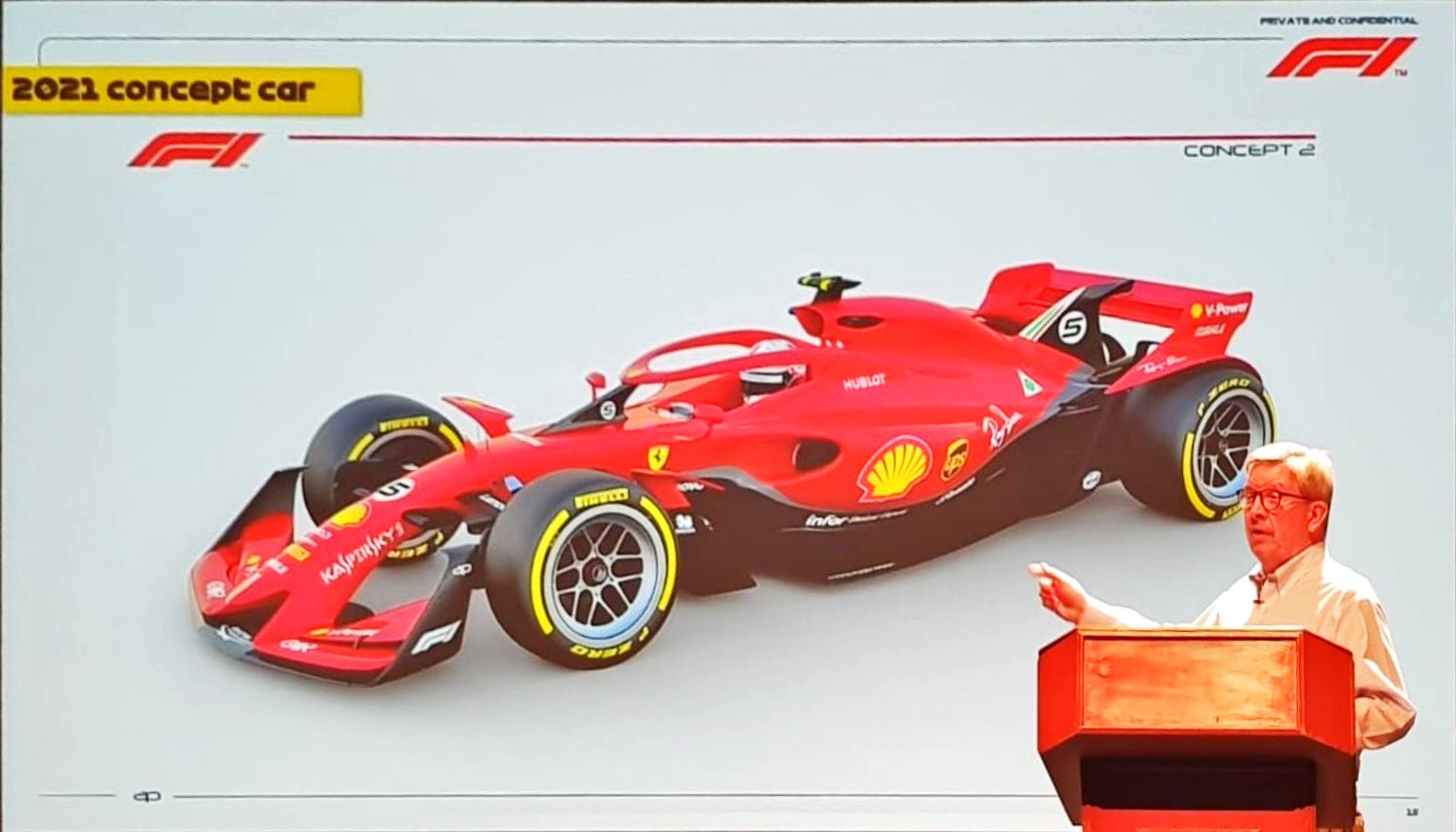 2021 car with 18-inch wheels
Formula 1 tire supplier Pirelli is hoping to carry out six days of testing on 18-inch wheels this year, as it begins preparations for 2021.
Formula 1 is poised to introduce 18-inch wheels as part of the 2021 regulatory overhaul, with Pirelli – sole supplier since 2011 – already confirmed as the exclusive partner through at least 2023.
Pirelli has already expressed its desire to carry out the testing using modified 2018 cars though does not expect each team to participate due to the costs and resources involved in supplying the mule cars.
All data gathered at the relevant tests will be shared between all teams, ensuring no-one gains an unfair advantage, while Pirelli itself will carry out the program.
"If we have just a few teams testing in 2019 it's not a problem as in 2020 we are going to offer again to all the teams the opportunity to make a mule car," said Pirelli chief Mario Isola.
"It's very important [to start testing in 2019] considering the level of performance of the cars and we need to be sure we are supplying a good product.
"Starting in the second half of the year gives us the opportunity to use the winter time to review the test to make changes if it is necessary, if for example [we need] to change the profile of the tire, and to make new moulds, it takes time."