Newgarden tops opening IndyCar practice at COTA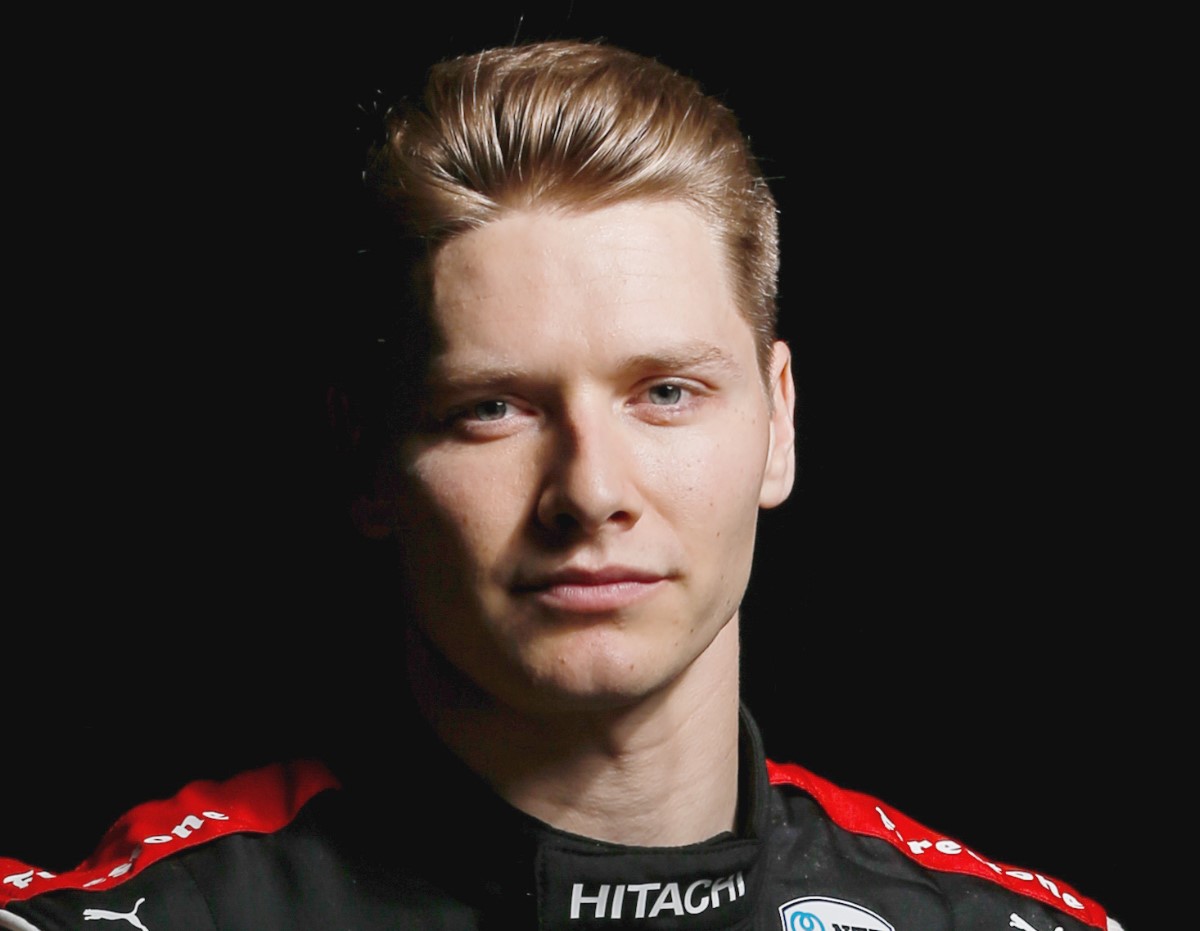 Josef Newgarden
Josef Newgarden turned the quickest lap in opening practice for the IndyCar Classic at the Circuit of the Americas in his Penske Chevy. Newgarden's lap of 1m48.657s topped rookie sensation Colton Herta who was 2nd quick in the Harding Steinbrenner Honda by 0.1372s.
However, Herta was the latest driver to lose a Honda engine, bringing out a lengthy red flag as the HPD squad scrambles to figure out the problem.
Alexander Rossi was third quick at 1m49.046s in his Andretti Honda and Ryan Hunter-Reay and Graham Rahal rounded out the top-5.
Honda drivers were 2nd thru 6th so they have the speed, but if their engine keep popping that is going to be a real concern for the Honda teams.
Practice 1 Results
| | | | | | | | | | |
| --- | --- | --- | --- | --- | --- | --- | --- | --- | --- |
| Pos | No | Name | FTime | Diff | Gap | FSpeed | Engine | Tire | Team |
| 1 | 2 | Josef Newgarden | 1:48.657 | –.—- | –.—- | 112.980 | Chevy | P | Team Penske |
| 2 | 88 | Colton Herta | 1:48.794 | 0.1372 | 0.1372 | 112.837 | Honda | P | Harding Steinbrenner Racing |
| 3 | 27 | Alexander Rossi | 1:49.046 | 0.3889 | 0.2517 | 112.577 | Honda | P | Andretti Autosport |
| 4 | 28 | Ryan Hunter-Reay | 1:49.501 | 0.8444 | 0.4555 | 112.108 | Honda | P | Andretti Autosport |
| 5 | 15 | Graham Rahal | 1:49.508 | 0.8509 | 0.0065 | 112.102 | Honda | P | Rahal Letterman Lanigan Racing |
| 6 | 10 | Felix Rosenqvist | 1:49.685 | 1.0279 | 0.1770 | 111.921 | Honda | P | Chip Ganassi Racing Teams |
| 7 | 22 | Simon Pagenaud | 1:49.720 | 1.0637 | 0.0358 | 111.884 | Chevy | P | Team Penske |
| 8 | 12 | Will Power | 1:49.738 | 1.0813 | 0.0176 | 111.866 | Chevy | P | Team Penske |
| 9 | 9 | Scott Dixon | 1:49.854 | 1.1975 | 0.1162 | 111.748 | Honda | P | Chip Ganassi Racing Teams |
| 10 | 59 | Max Chilton | 1:50.019 | 1.3620 | 0.1645 | 111.581 | Chevy | P | Carlin |
| 11 | 7 | Marcus Ericsson | 1:50.067 | 1.4100 | 0.0480 | 111.532 | Honda | P | Arrow Schmidt Peterson Motorsport |
| 12 | 5 | James Hinchcliffe | 1:50.201 | 1.5438 | 0.1338 | 111.397 | Honda | P | Arrow Schmidt Peterson Motorsports |
| 13 | 4 | Matheus Leist | 1:50.235 | 1.5779 | 0.0341 | 111.362 | Chevy | P | AJ Foyt Enterprises |
| 14 | 21 | Spencer Pigot | 1:50.305 | 1.6479 | 0.0700 | 111.292 | Chevy | P | Ed Carpenter Racing |
| 15 | 19 | Santino Ferrucci | 1:50.399 | 1.7419 | 0.0940 | 111.197 | Honda | P | Dale Coyne Racing |
| 16 | 31 | Patricio O'Ward | 1:50.490 | 1.8329 | 0.0910 | 111.105 | Chevy | P | Carlin |
| 17 | 98 | Marco Andretti | 1:50.548 | 1.8910 | 0.0581 | 111.047 | Honda | P | Andretti Herta Autosport with CA |
| 18 | 26 | Zach Veach | 1:50.910 | 2.2529 | 0.3619 | 110.685 | Honda | P | Andretti Autosport |
| 19 | 30 | Takuma Sato | 1:51.091 | 2.4341 | 0.1812 | 110.504 | Honda | P | Rahal Letterman Lanigan Racing |
| 20 | 18 | Sebastien Bourdais | 1:51.320 | 2.6635 | 0.2294 | 110.276 | Honda | P | Dale Coyne Racing with Vasser-Sully |
| 21 | 60 | Jack Harvey | 1:51.513 | 2.8563 | 0.1928 | 110.086 | Honda | P | Meyer Shank Racing with Arrow SPM |
| 22 | 14 | Tony Kanaan | 1:51.733 | 3.0759 | 0.2196 | 109.869 | Chevy | P | AJ Foyt Enterprises |
| 23 | 32 | Kyle Kaiser | 1:51.796 | 3.1388 | 0.0629 | 109.808 | Chevy | P | Juncos Racing |
| 24 | 20 | Ed Jones | 1:52.630 | 3.9734 | 0.8346 | 108.994 | Chevy | P | Ed Carpenter Racing |