Mario Andretti's journey to Daytona 500 victory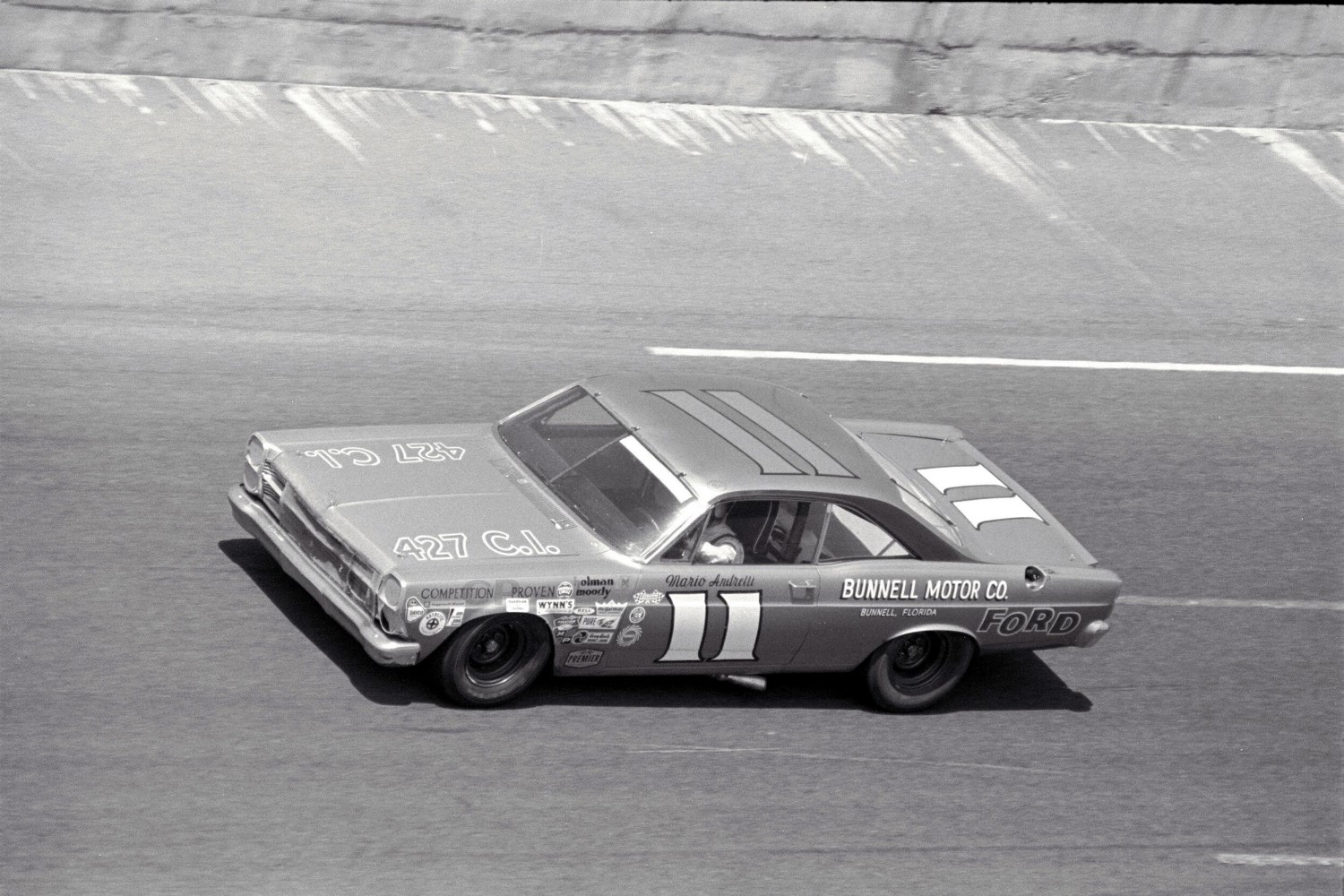 1967 Daytona 500
As told by Ken Squire – Mario Andretti didn't fit with the racing style of his day, but he used his unorthodox driving style to become a Daytona 500 champion.
27-year-old Andretti was "that other guy" when Ford Racing sent him to Daytona International Speedway to join Fred Lorenzen on the potent Holman-Moody team. Noted engine builder Waddell Wilson was part of the crew, as were chassis experts Jake Elder and team co-owner Ralph Moody. By any measure, Lorenzen was the driver Ford Racing expected and wanted to win the 500.
Andretti finished sixth in his 125-mile heat race and was 12th on the 500 grid. Although Holman-Moody and Ford Racing knew exactly what they had, few NASCAR fans knew or appreciated Andretti. Right from the start, it was obvious that he wasn't going to do things like the good ol' boys in the garage.
Against all reason, he told Elder and Moody that he wanted his No. 11 Ford as loose as they could get it. Most NASCAR drivers wanted their cars somewhat tight to keep the back from kicking out in the turns. But that's exactly what Andretti wanted–a car he could drive to the bottom of the high-banked corners on entry, then slide up near the outside wall on exit.
"He almost wrecked on every lap," Wilson said years later. "We thought he was a wreck just waiting to happen. I've never seen a driving performance like Mario put on that day. It was such a radical style, nobody ever expected him to finish. He was the class of the field."
Legendary motorsports journalist Chris Economaki described Andretti's line thusly: "He put his left wheel practically on the [flat] apron going into the corners and then let the right rear wheel almost brush the wall on exit. He was power-sliding clean across the corners twice a lap. It was so incredible nobody would get up there and run with him."