China TV Service continue association with China GT into 2020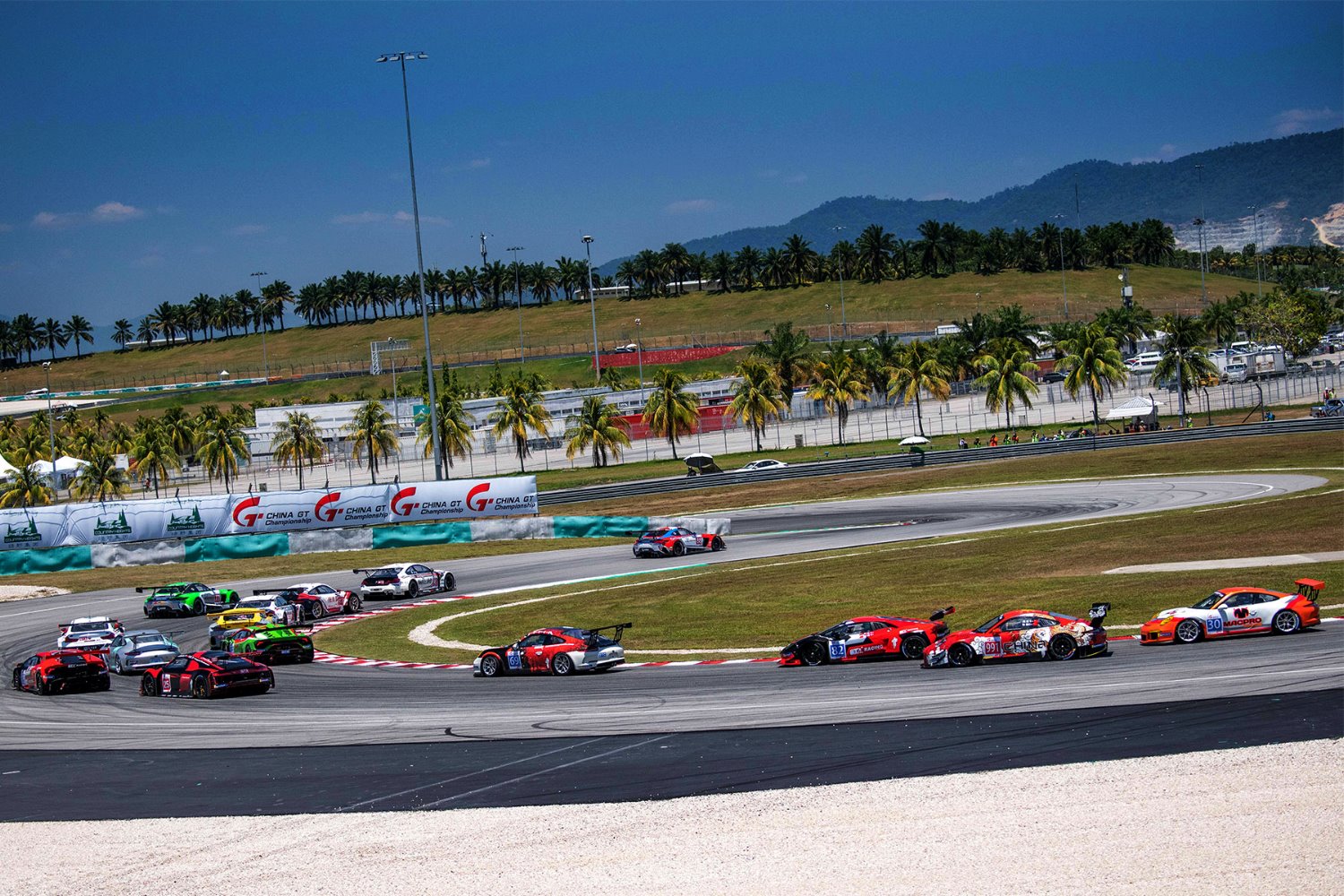 China GT action in Sepang
Beijing's China Television Service [CTVS] will carry on their relationship with China's leading GT Championship, revealing that they will be the host television provider into the 2020 China GT season, extending a partnership that began in 2016.
Over the last three years China GT has emerged as one of the leading GT competitions in the world, running the internationally recognized GT3 and GT4 categories and fielding some of the strongest fields in Asia, with season 2019 promising the best season yet.
As Asia's leading independent production house for motorsport television production and distribution, CTVS has a wealth of experience that includes the region's top championships, and a number of international categories that compete inside Asia.
"We're proud of what we've been able to achieve with China GT since their inception in 2016," CTVS Managing Director Gernot (Berti) Kuntze explained. "Like us, Goldenport Enterprises is Beijing based, using the Chinese capital as a platform from which to take motorsport to a whole new audience throughout China and the world.
"Over the last three seasons we've developed a great working relationship with China GT, a partnership which has seen the series explode across China, whilst also gaining a strong following around the world through the addition of our distribution channels which include some of the world's leading networks – FOX International Channels, Star Sports China, BeIn Sports, Sony Ten (India) and networks across the United States and Europe."
CTVS provides both production services and resources at events to produce both live and delayed highlights content, as well as distribution services throughout not just Asia, but directly within leading markets in China, and also globally.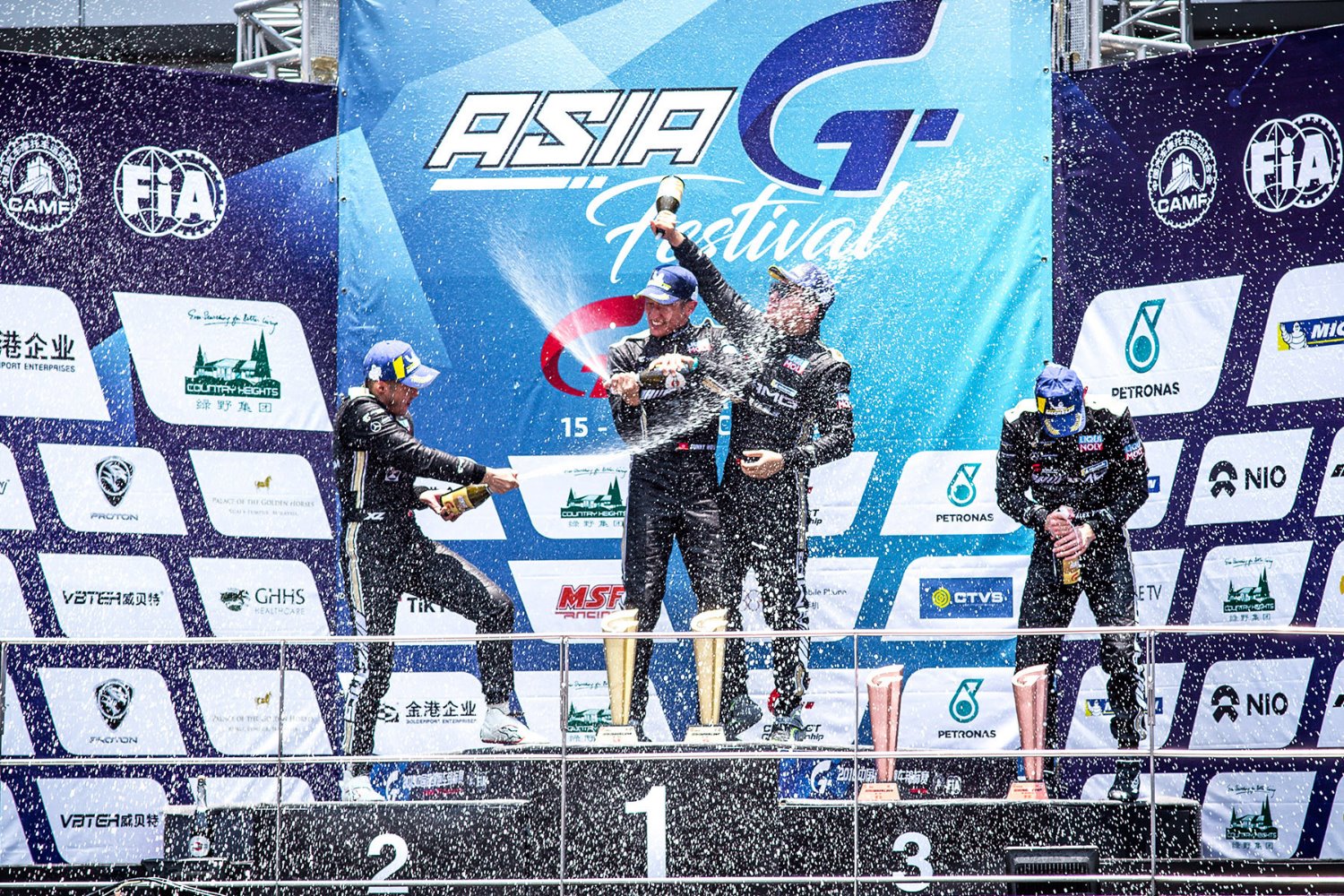 Sepang Podium
"The sports landscape is forever changing and Asian motorsport is no different, so each year the focus is always to develop further the foundations we have built across the previous three years, whilst 2019 will allow us to provide even greater services than ever before.
"Flight-cam is an innovation used in some of the world's leading championships and we will introduce that to China GT this year, so too live onboard cameras and an increased global presence through our ongoing efforts to expand the reach of the championship."
For Goldenport's Jim Ye, the relationship with CTVS helps the emerging championship build on it's 2018 platform whilst also continuing a partnership that has developed across the last three seasons.
"It's great to have strategic partners like CTVS who have immense experience in the industry – they have been invaluable in the growth of China GT across the last three seasons," he said. "We look forward to the great innovations they have developed for the upcoming season and continuing our relationship into 2020."
The opening round of the 2019 China GT Championship season began with a new initiative in Malaysia – the championship's first visit outside of mainland China – for the maiden Asia GT Festival at Sepang International Circuit on 15-17 March an event which delivered an impressive field to pave the foundations for even further growth into 2019.
About CTVS:
CTVS is based in Beijing, with representative offices in Hong Kong and Germany. With over ten years of experience spanning across live production, corporate videos, news reporting and media distribution, CTVS has strategic partners across most verticals.
CTVS also has an extensive array of equipment and facilities, from state-of-the-art OB vans to broadcast cabins [MPU] – which are designed be quickly transported around Asia – to outside broadcast vans based inside China, and Beijing-based edit suites capable of delivering cutting-edge television to client and network requirements.
CTVS staff have extensive experience in motorsport over more than ten years in Asia, and employ the services of professional media personnel to assist in providing the highest quality productions for clients.
That experience, in what has been an ever-changing market, together with their ability to quickly activate and provide services on the ground, has seen CTVS emerge as the leading service-provider for motorsport television in Asia.
#chinatvservice
2019 China GT Championship
Rnd#1/2 – Sepang International Circuit (Malaysia) – 15-17 March
Rnd#3/4 – Ningbo International Speedpark (China) – 17-19 May
Rnd#5/6 – Shanghai International Circuit (China) – 28-30 June
Rnd#7/8 – Qinhuangdao Circuit (China) – 8-11 August
Rnd#9/10 – V1 Circuit, Tianjin (China) – 6-8 September
Rnd#11/12 – Shanghai International Circuit (China) – 11-13 October